We've just spent a very enjoyable weekend in the capital of Finland. Arriving on Friday by ferry from Tallinn, we spent our first afternoon wandering around the city centre, getting our bearings and trying to find the tourist information office to pick up a map (there was one in our Lonely Planet guidebook but it didn't have all of the street names and we find it useful to have a folding one that will fit into a coat pocket). During our walk, we saw two of the most prominent landmarks in the city, its two cathedrals.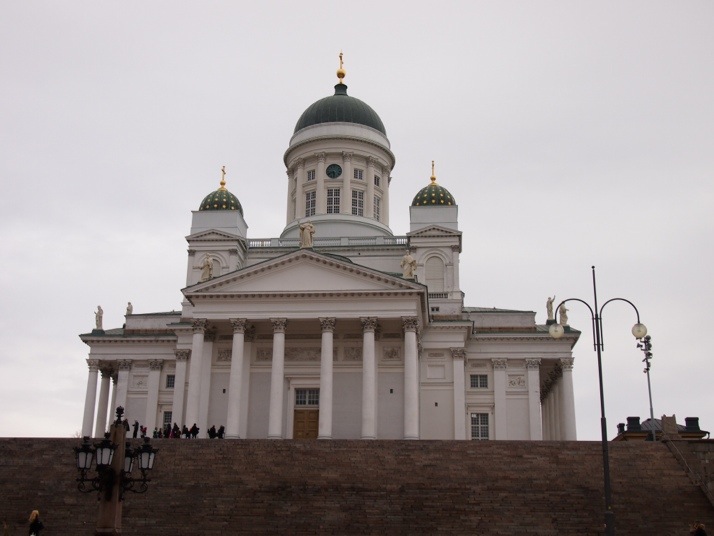 Tuomiokirkko – the Lutheran one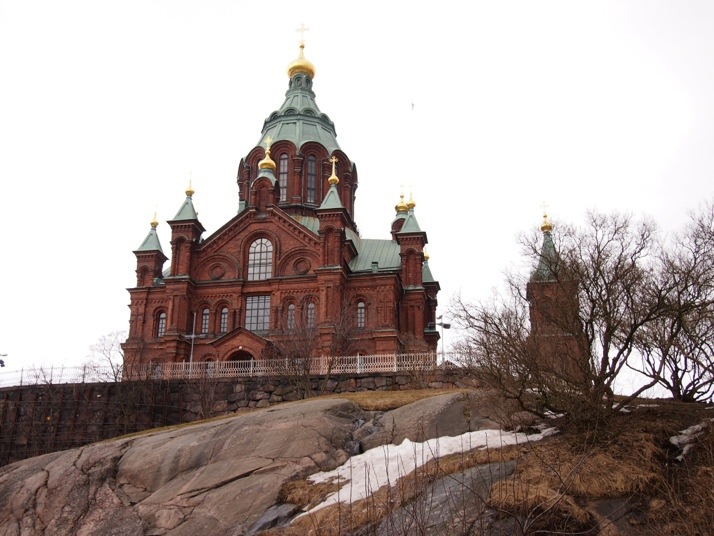 And Uspenski Cathedral – the orthodox one
Saturday was grey and drizzly so we decided to wander to a couple of the further flung things that we wanted to see and then spend the afternoon in the modern art museum. The first place we headed was the Temppeliaukio, or Rock Church. This doesn't look like very much from the outside, but the inside is lovely. The church is hewn directly into rock and the ceiling is made from copper.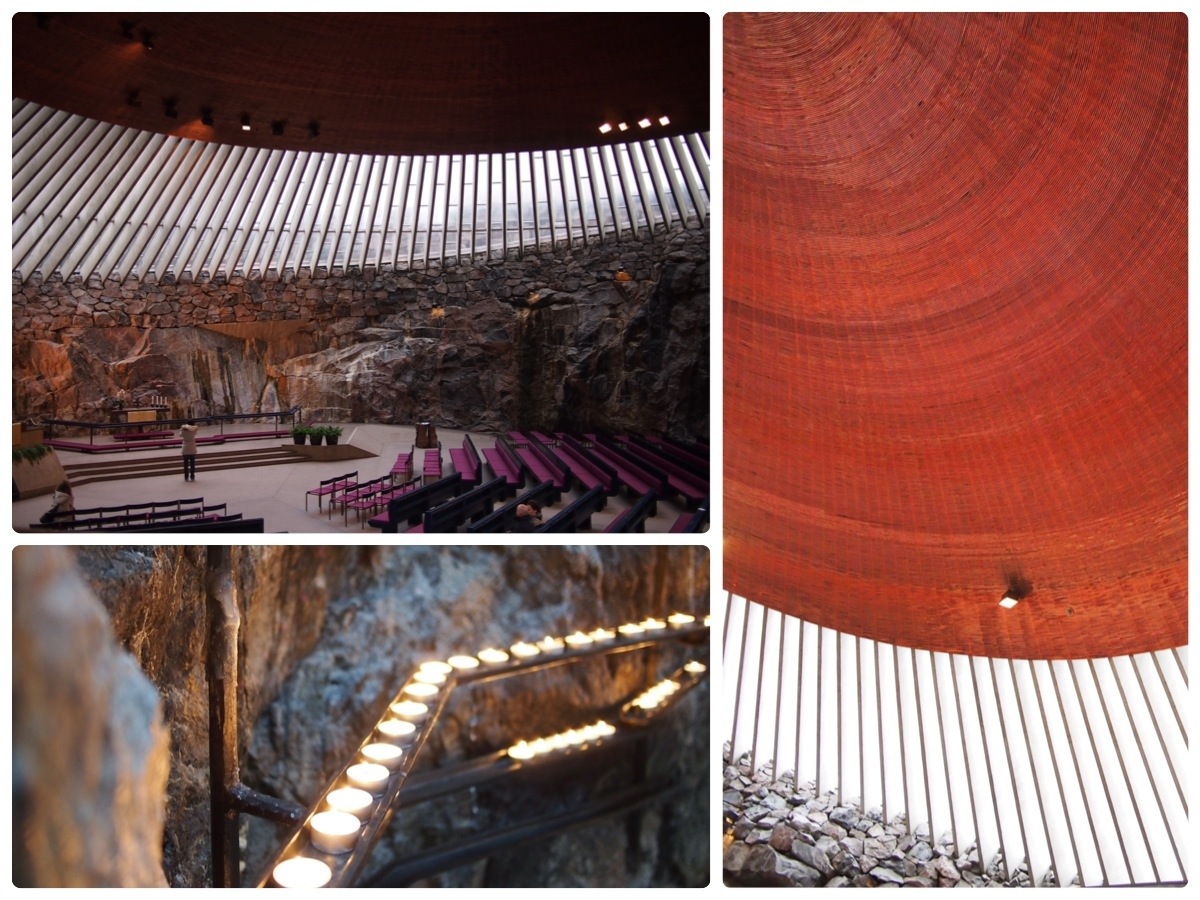 Next stop was a monument to Finnish composer Sibelius. We arrived at the same time as two coach loads of tour groups, but within 5 minutes of taking silly pictures we had the place to ourselves.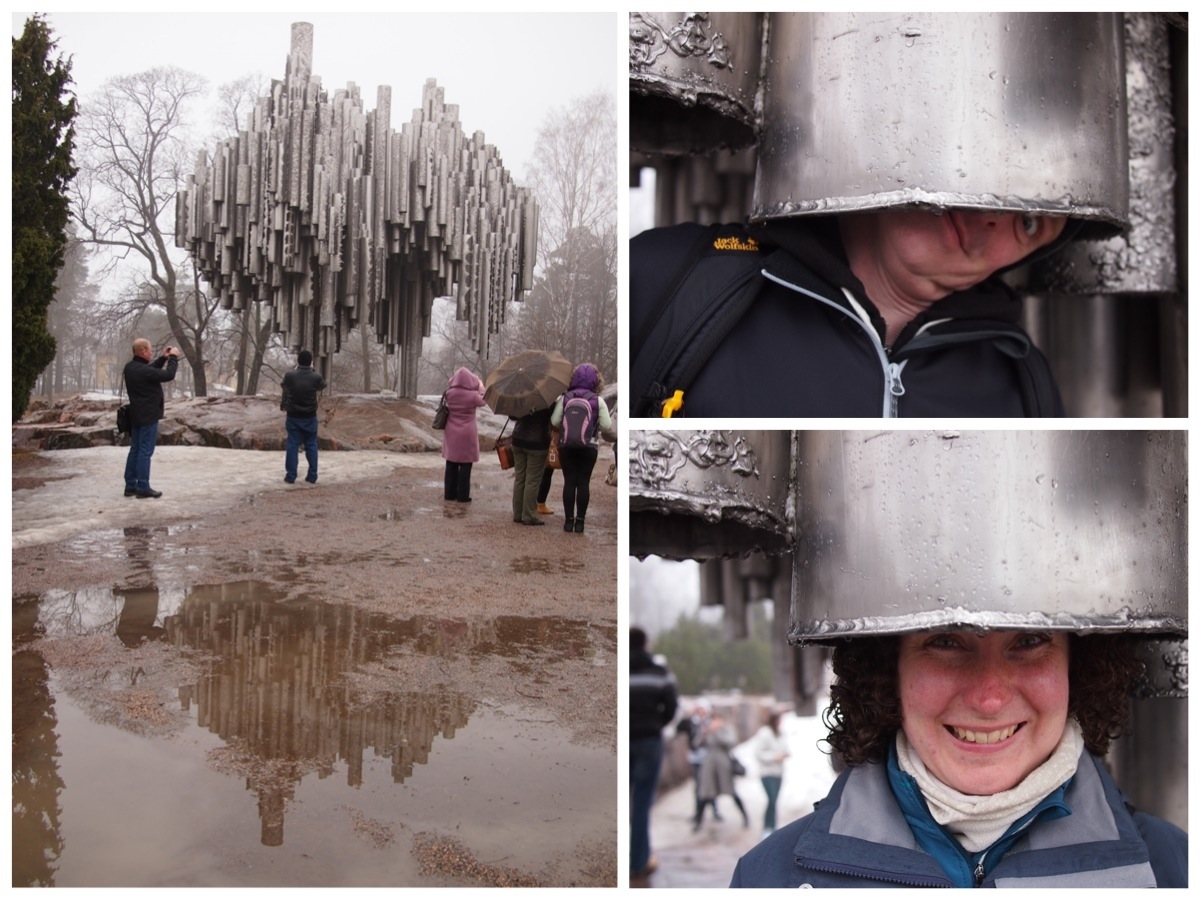 The rest of the day we spent in the excellent Kiasma Museum of Contemporary Art where our favourite artwork was 'Babel' by Brazilian artist Cildo Meireles. It's a tower of hundreds of radios all tuned to stations from different countries.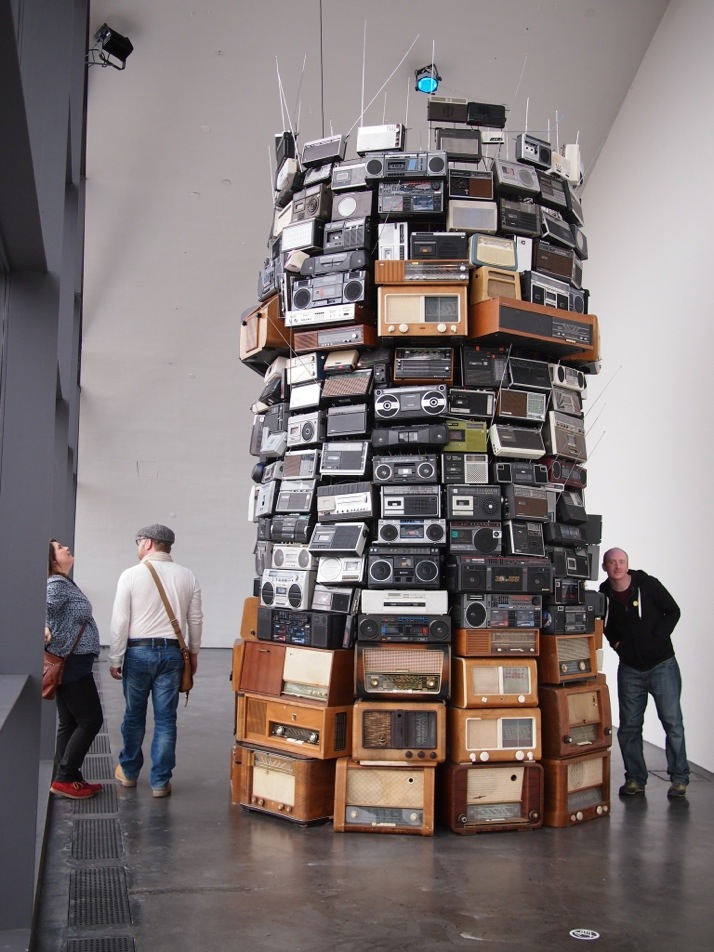 On Sunday we took the short ferry ride to Suomenlinna, a maritime fortress built across six islands. It was a crucial defensive post first for the Swedes and later for the Russians, and is the main reason that Helsinki grew to be such a major city. Despite the grey weather, we had lots of fun exploring the tunnels and clifftop defences.
Here's our Helsinki round up:
What photo takes you right back to Helsinki?
This photo of us at the Sibelius monument sums up quite a bit of the trip – funky art work, grey weather…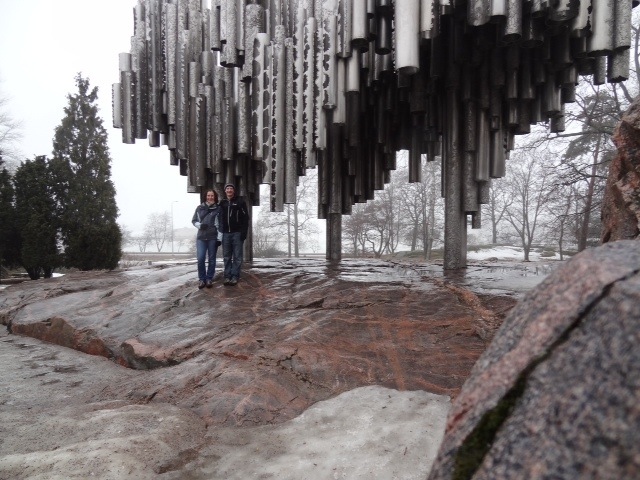 Summarise Helsinki in three words.
Islands – the city is made up of lots of islands including Suomenlinna, the island fortress that we visited
Funky – the city is very cool with lots of interesting looking boutique shops and some gorgeous architecture
Expensive – shockingly so after the Baltics, they don't even use the 1 and 2 cent Euro coins here, everything gets rounded up to the next 5 cents
You really know you're in Helsinki when….
…you've just spent a third of your daily budget on two rounds of beer. Seriously, €7.90 for a 0.5 litre (not even a full pint!). Admittedly, it was very good Weissebeer, but still…
What one item should you definitely pack when going to Helsinki?
A second mortgage!