As a birthday treat, Julie and I took the historic Star Ferry Hong Kong Harbour Tour.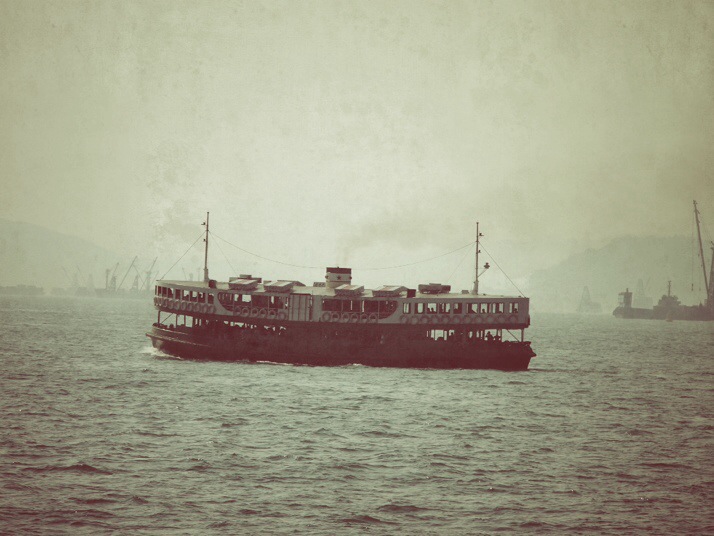 The "Shining Star" Star Ferry c.2013 – photo taken and a Retro filter applied by Julie :o)
The description of the tour on their website reads:
A crossing of Victoria Harbour on a Star Ferry has been named by the National Geographic of Traveler as one of the "fifty places of a lifetime". Now, for the first time, you have the opportunity to step back to the days of old and experience an era when third generation Star ferries were the major passenger connection between Hong Kong Island and the Kowloon Peninsula.

Step aboard the fabulous double-decker "Shining Star" ferry, a beautiful re-creation of the ferries that plied Victoria Harbour in the 1920s. Relax and enjoy the magnificent view while sipping a cup of fine coffee in an air-conditioned, on-vessel cafe or soak up the sun on the open decks while enjoying the cooling sea breezes.

With the launch of the "Shining Star", the classic experience of Hong Kong is always a harbour tour on the ferry. Don't miss this unique tour; it is more memorable and better than ever!
We opted for the cooling sea breezes on the open decks, which does indeed afford magnificent views, even on a sunny-but-hazy Saturday afternoon.
We started from the Hong Kong Island side, and the route is essentially in two parts, stopping once at Hong Kong and the other on the Kowloon Peninsula. The boat's loudspeaker plays an upbeat recorded monologue that explains the significant buildings along the shoreline and the greater Hong Kong skyline. Most of the time it was easy to identify the building from the audible description, but it was a little tricky when the boat got a bit ahead of the recording just before we berthed at Tsim Sha Tsui!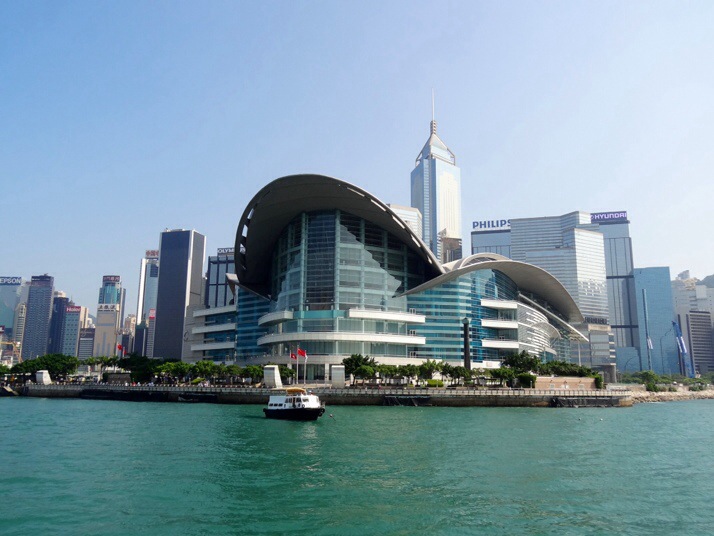 The Hong Kong Convention and Exhibition Centre, Victoria Harbour, Hong Kong. Finished in time to host the Hong Kong handover ceremony, which signified the end of British colonial rule, and reminded us of The Sage in our hometown of Gateshead!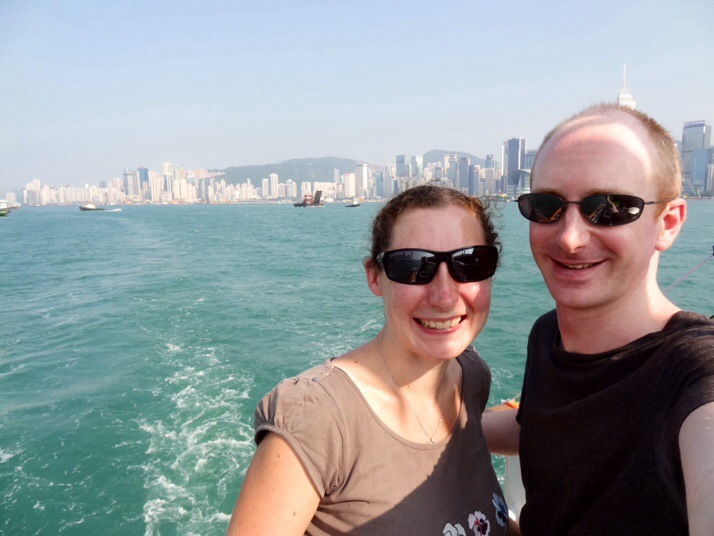 Us at the front of the Shining Star Ferry with Hong Kong in the background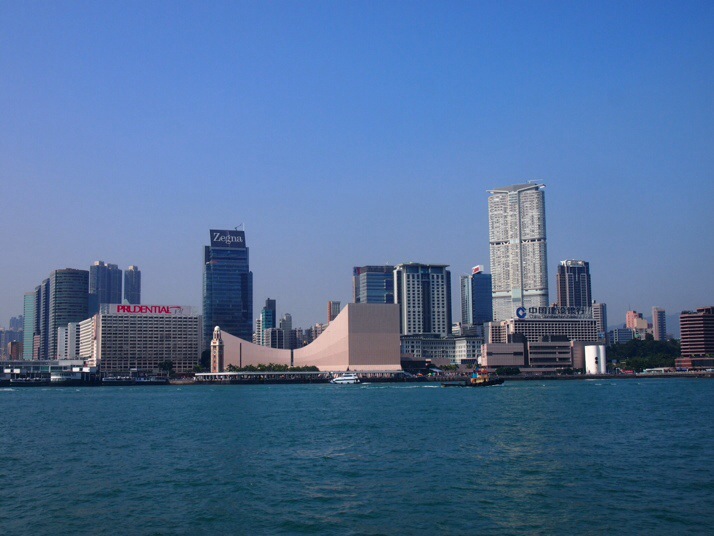 The Hong Kong Cultural Centre on the Kowloon Peninsula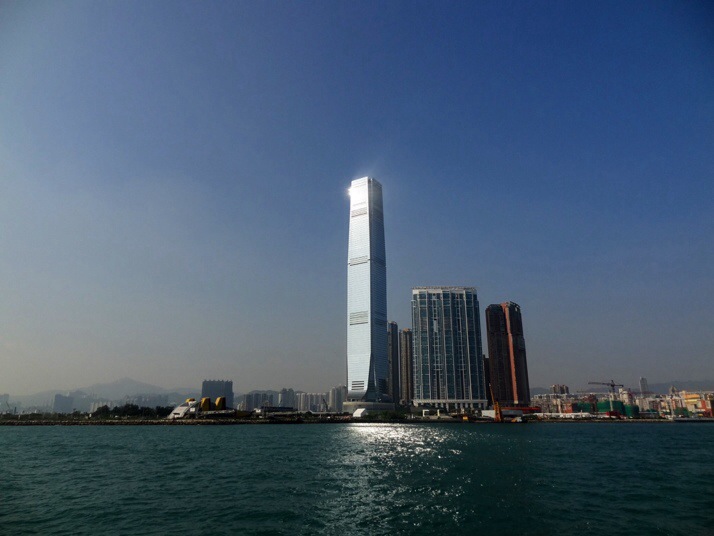 The International Commerce Centre in Kowloon is the tallest building in Hong Kong, and also the highest hotel in the world
This year, my birthday slap-up meal was a picnic of bread, a cheese and olive platter, sushi, and chocolate pudding, washed down with a slightly chilled Reisling, from the public roof-top gardens between the International Finance Centre towers, one of which is the tallest skyscraper on Hong Kong Island.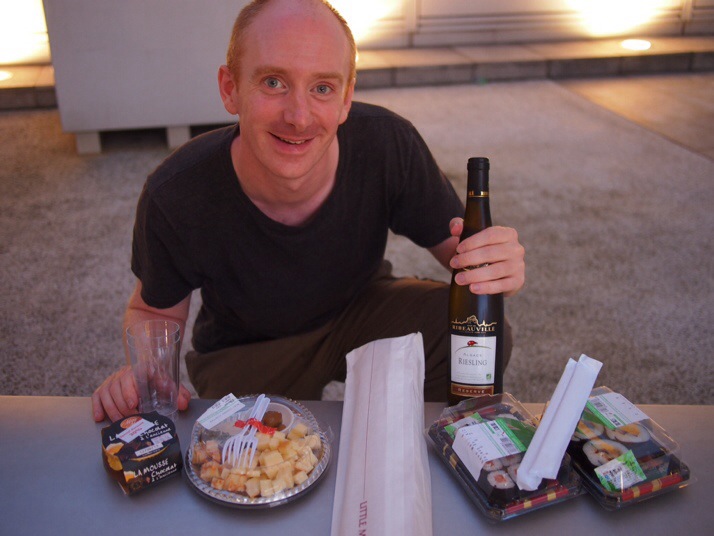 Happy Birthday to me!