Art in Paradise introduces itself like this:
An illusion is a sensory perception that causes a distorted or altered impression. Since illusion is not the opposite of reality, the effect of illusion one experiences is neither true nor false.

The illusion of depth in paintings and installation art are presented on two dimensional surfaces by combining a variety of art elements, special techniques and professional skills. This transforms ordinary artworks into extraordinary three-dimensional interactive environments.

Art in Paradise Chiangmai welcomes you into the world of fantastic illusion art, where you can create your own activities and be fully immersed in the interactive 3D artworks.
That makes it sound quite serious but this is not so much a museum as a playground. We had a great time playing around with the various pictures and setups. For some it was obvious how to put ourselves into the picture, but for others we had to be a bit more creative. The museum was really quiet when we visited (apart from a group of schoolkids at the beginning but they soon overtook us) so we had loads of time to take photos and act silly without a queue of people waiting. On the down side it meant that there wasn't usually anyone around to take a picture with both of us in.
Remember that everything here is flat – including the 'picture frames'.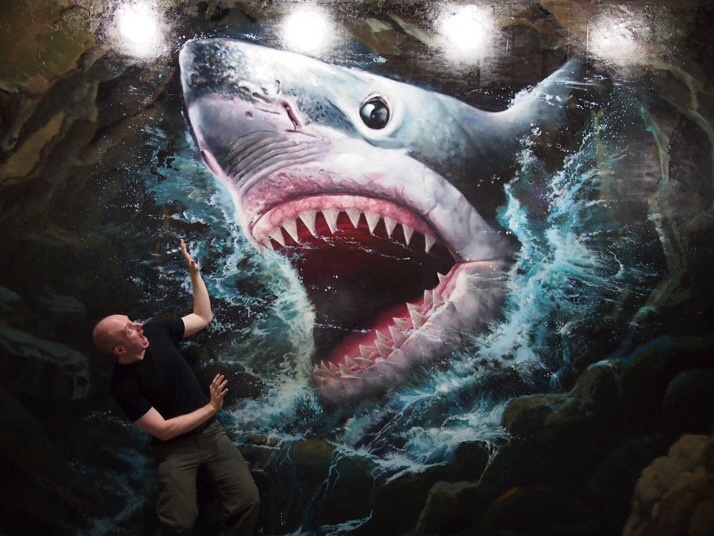 Andrew fending off Jaws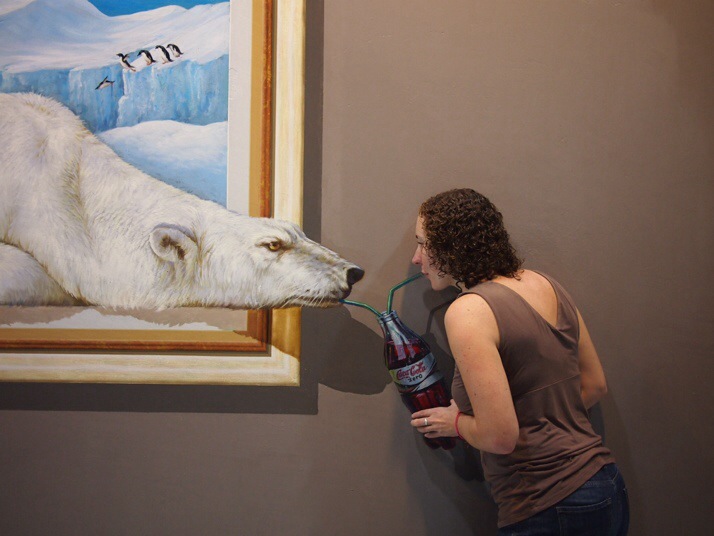 Sharing a coke with a polar bear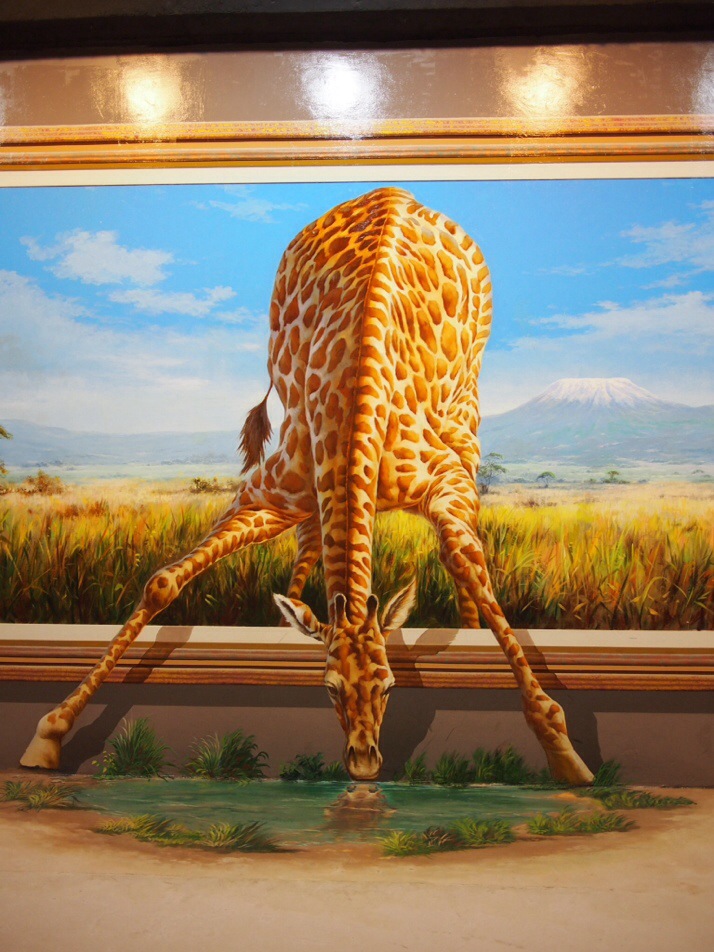 Giraffe escaping from her frame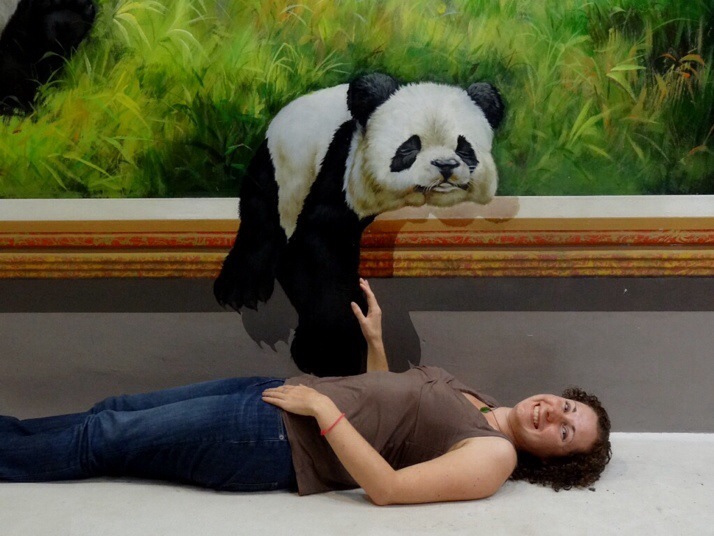 Julie making friends with a panda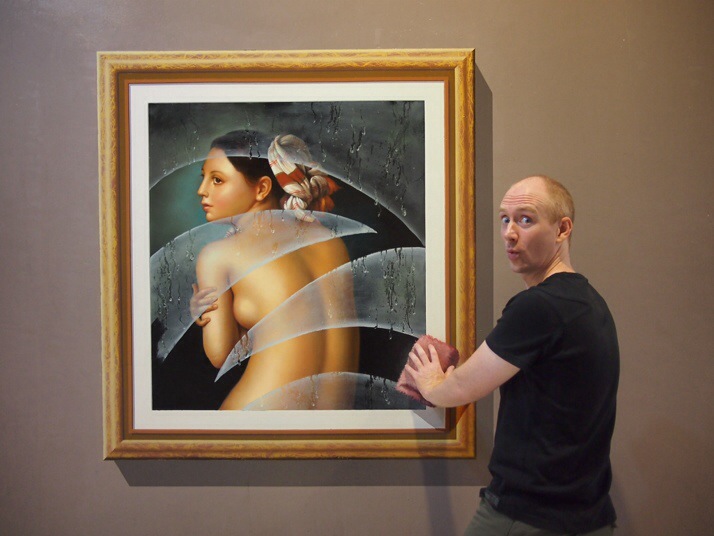 Wiping a window…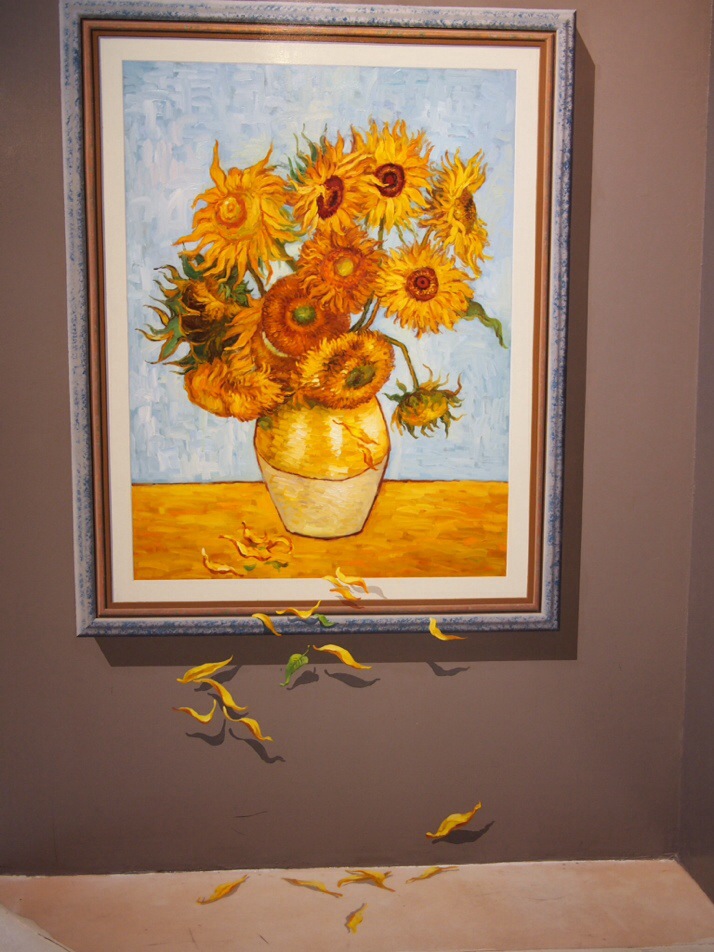 Van Gogh's sunflowers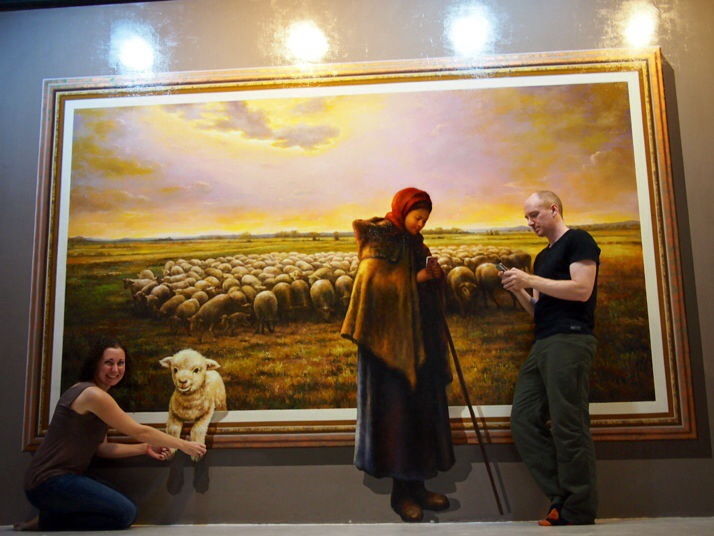 Us with a very up-to-date shepherdess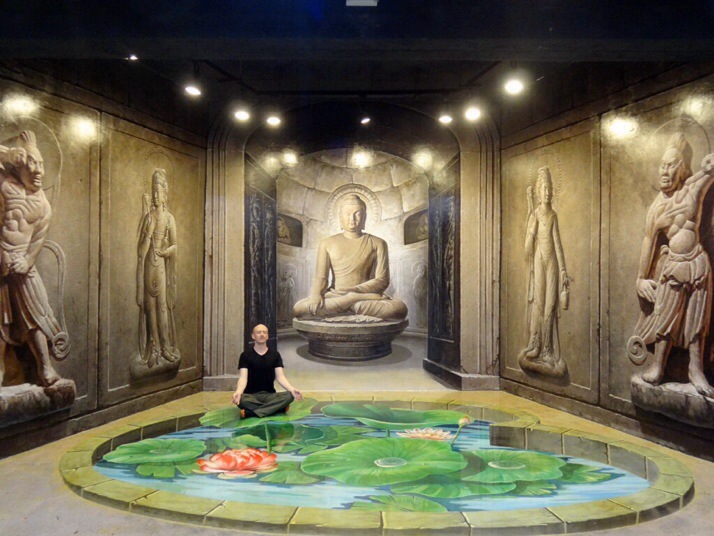 Andrew meditating in a lotus pond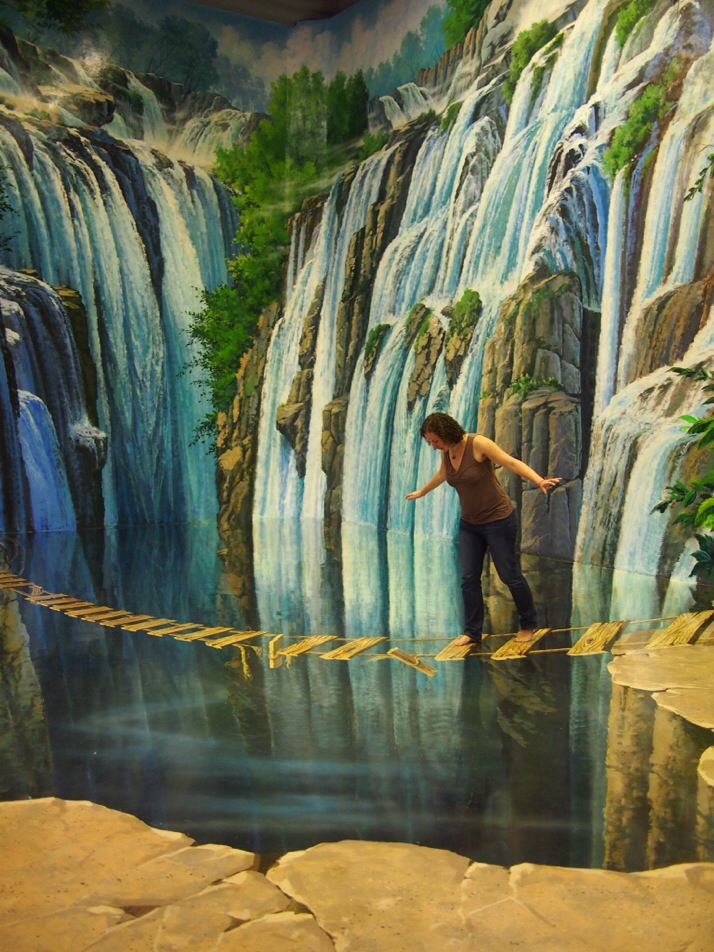 Julie on a rope bridge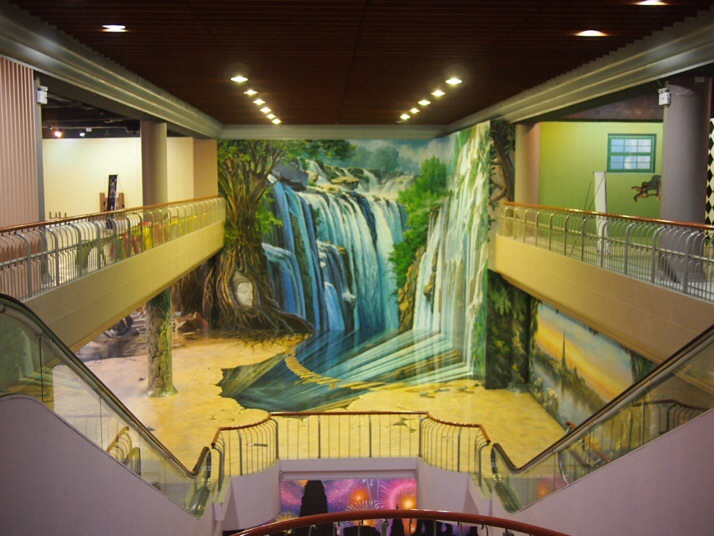 Looking at the rope bridge from the 'wrong' angle gives an idea of how these are set up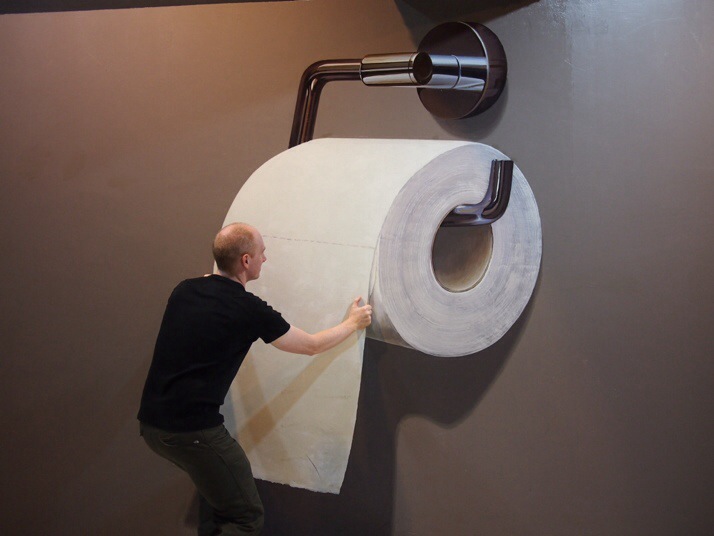 Andrew and a giant toilet roll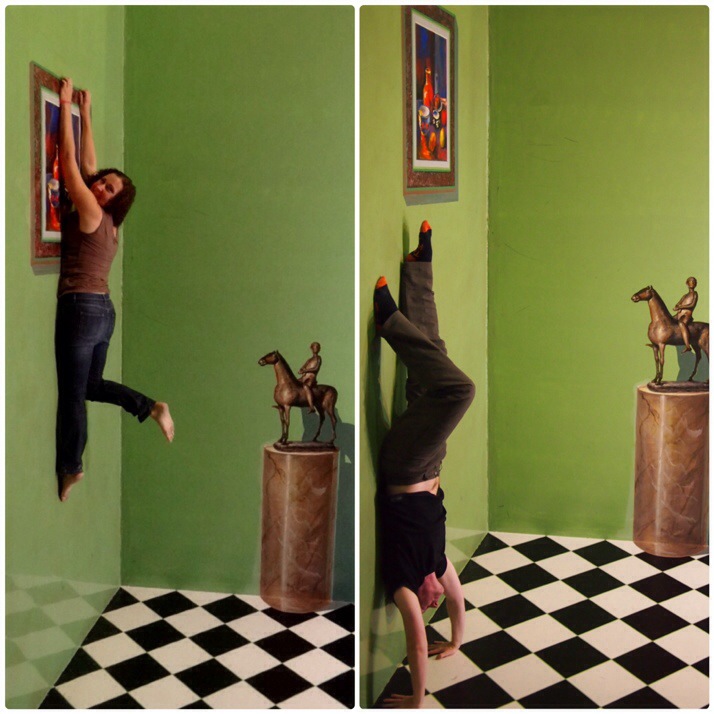 In the 3D room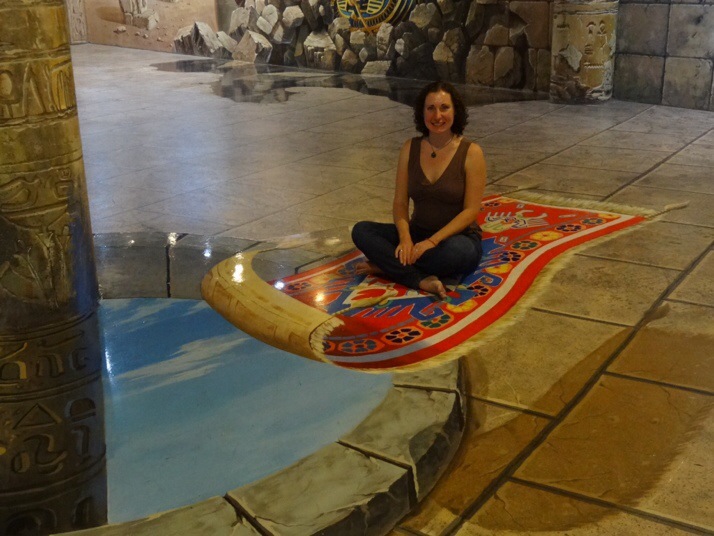 Magic carpet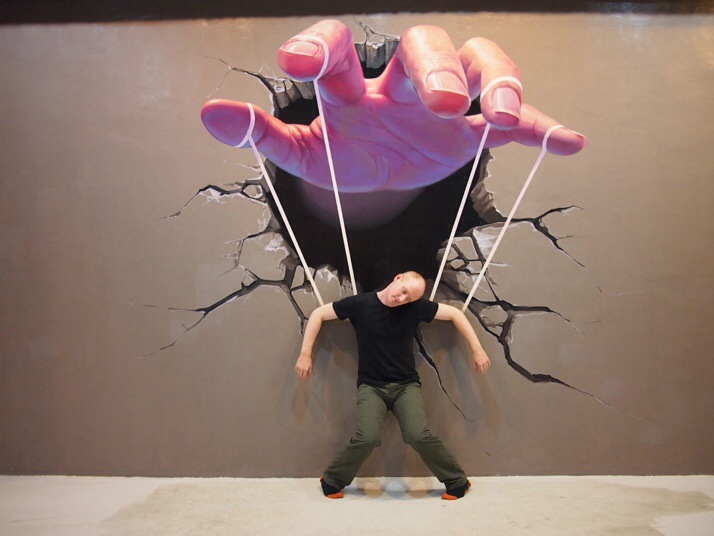 Puppet Andrew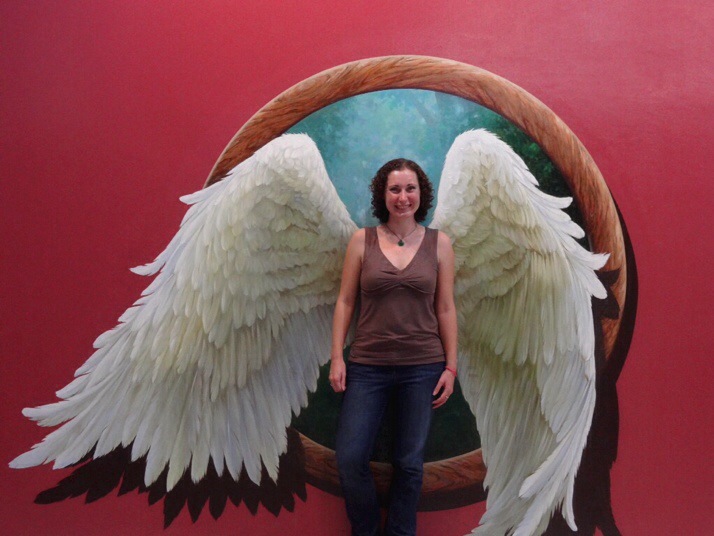 Angel Julie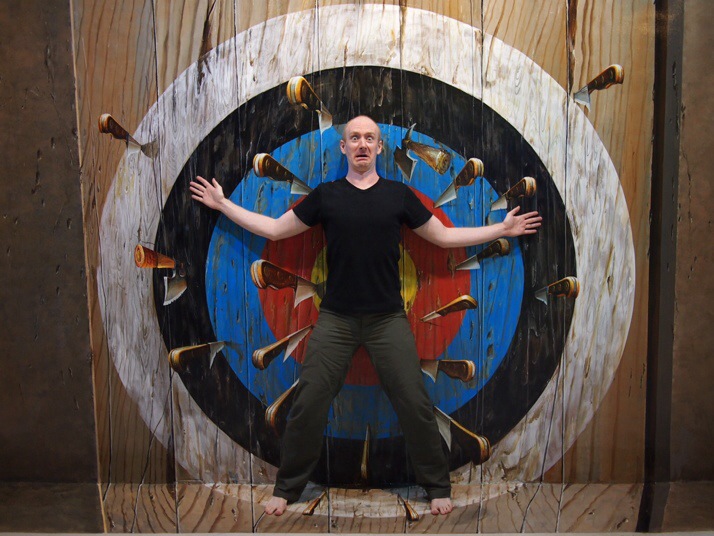 Target practice!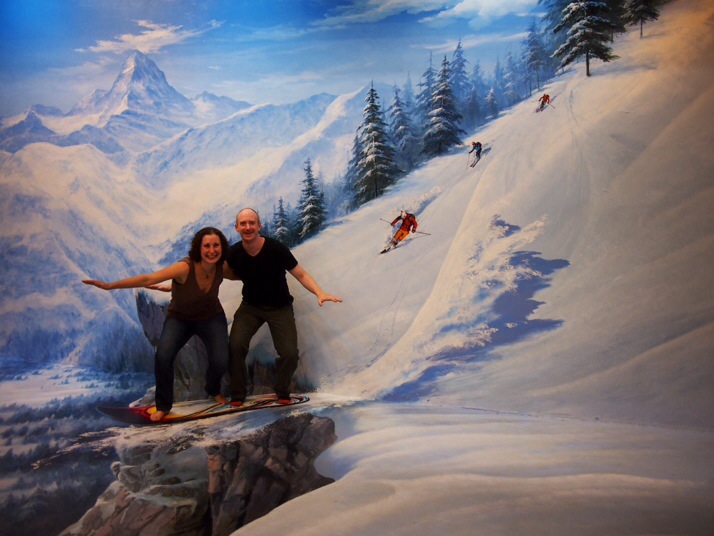 Snowboarding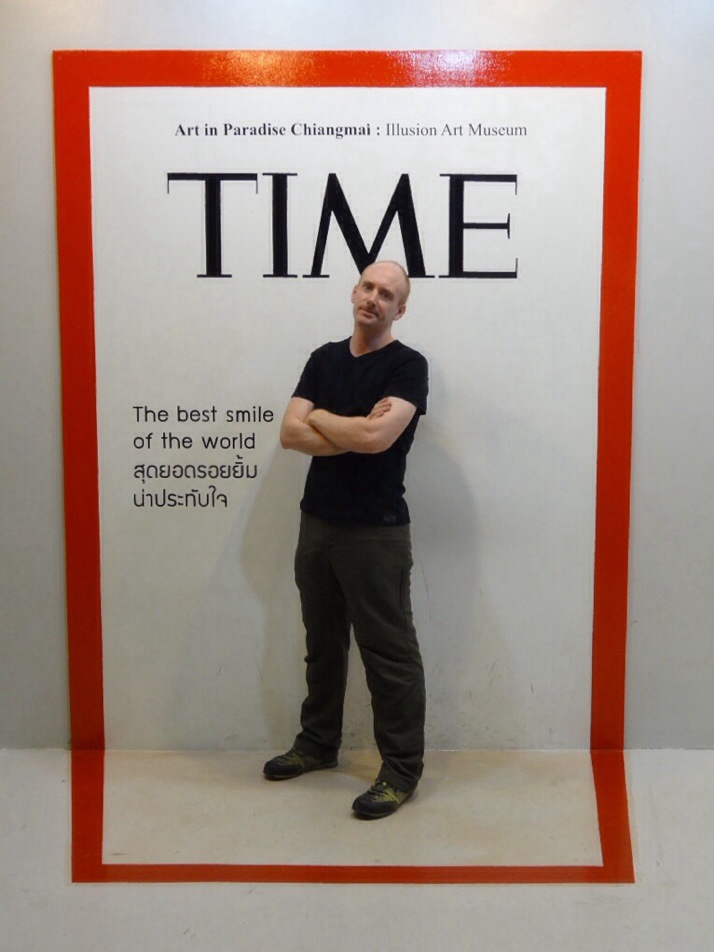 Andrew on the cover of Time magazine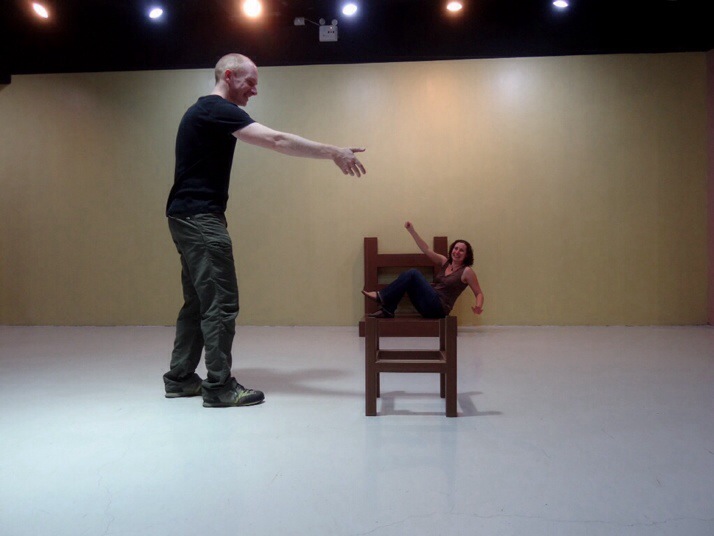 Giant Andrew and tiny Julie in the final exhibit
Top tips for getting the most out of a visit… Be willing to be silly, take a full size tripod if you have one (my mini gorillapod didn't work for most of the scenes as the perspective only works when looked at from eye level) or a big group of friends.