What photo takes you right back to Switzerland?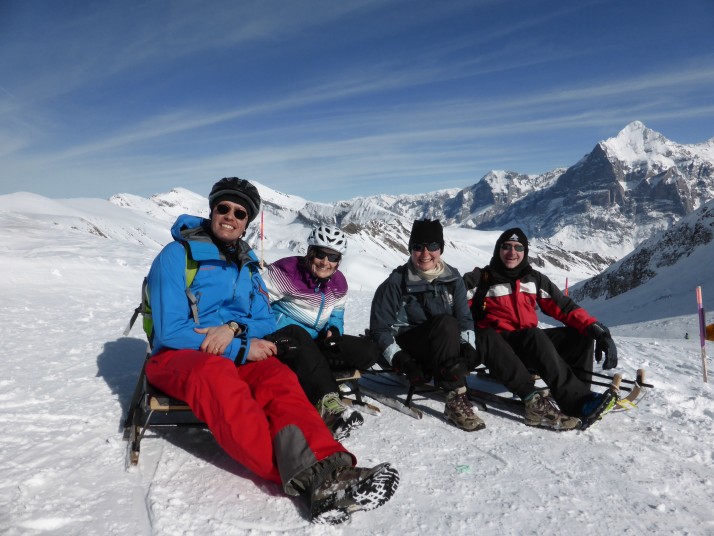 We had a lot of fun and amazing views on our day of sledging – it was a highlight for me and for Andrew.
Summarise Switzerland in three words.
Beautiful – with spectacular scenery, picturesque villages, and well preserved historic cities, Switzerland is a feast for the eyes
Orderly – clean streets, punctual trains, busses that are timetabled to connect with each other, Switzerland runs like clockwork
Expensive – all that beauty and efficiency comes at a price though. Most things are eye-wateringly expensive. Fortunately for most of our stay we were hosted by our wonderful (and generous) friends Heidi and Olivier.
You really know you're in Switzerland when…
…you see people walking through the capital city with skis over their shoulders.
What one item should you definitely pack when going to Switzerland?
Your outdoor gear. You'll definitely be wanting to take advantage of all the outdoor activities.