Bars, restaurants and shops in Hanoi spill out on to the street to the extent that it's often difficult to navigate your way along the pavement and you're forced to walk in the road. We spent our first morning in Hanoi with a permanent adrenaline rush from trying to take in everything that was going on and safely cross the road through the hundreds of weaving scooters (the secret is just to step out and walk slowly without stopping or speeding up but it's hard to fight your instincts to change speed when a motorbike is bearing down on you beeping its horn!). There's so much going on that just walking the streets is as good as visiting more 'normal' tourist attractions.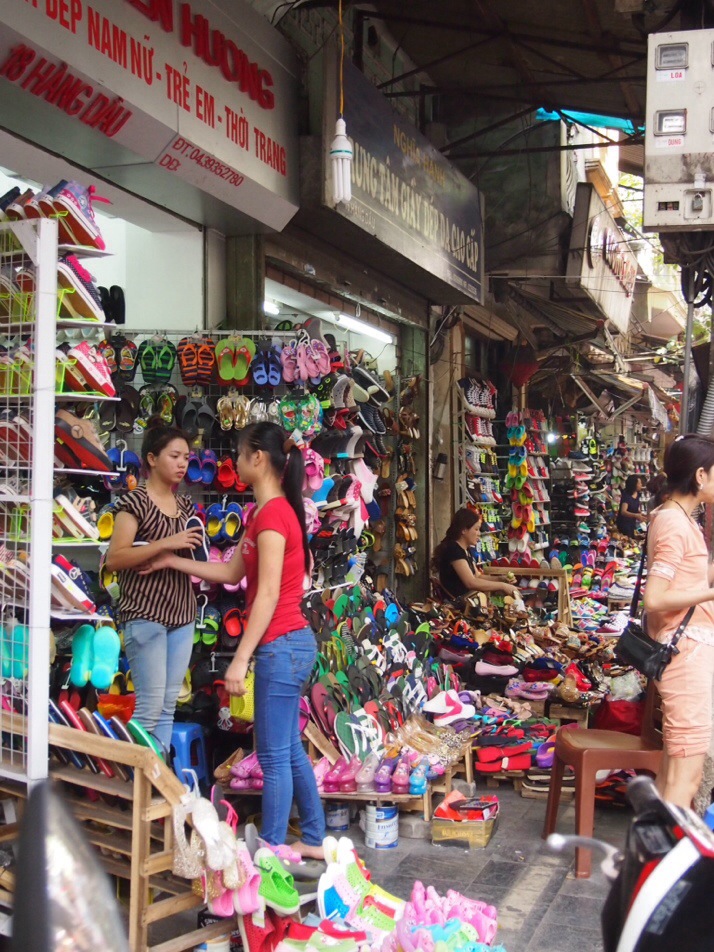 Many of the shops in Hanoi's Old Quarter are grouped together with similar businesses. Shoe shops take over the pavement on Hang Dau.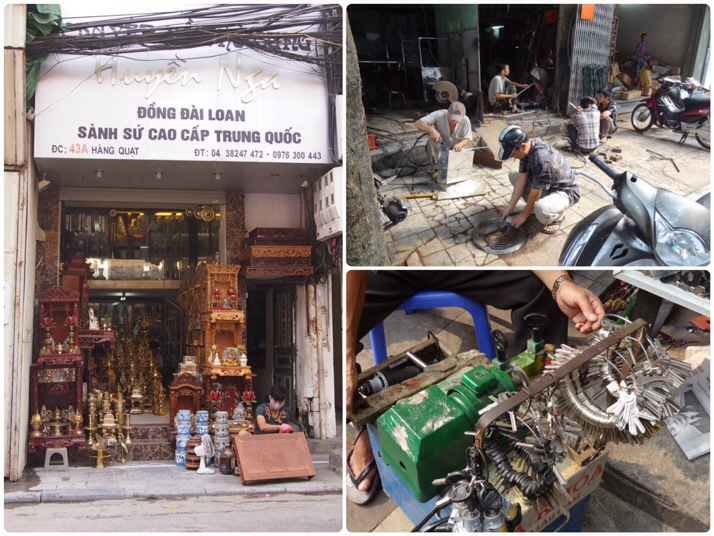 Industry in the streets: woodworking to create carved shrines, welding in the metalworkers' district, mobile key cutter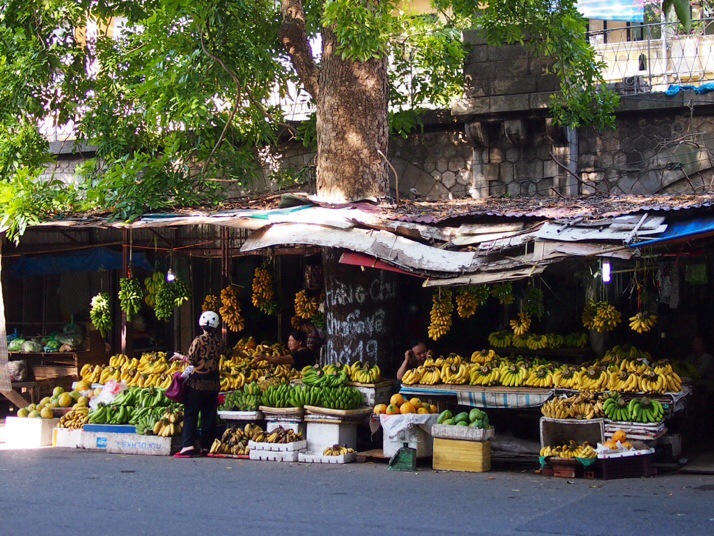 This street stall seems to be devoted to bananas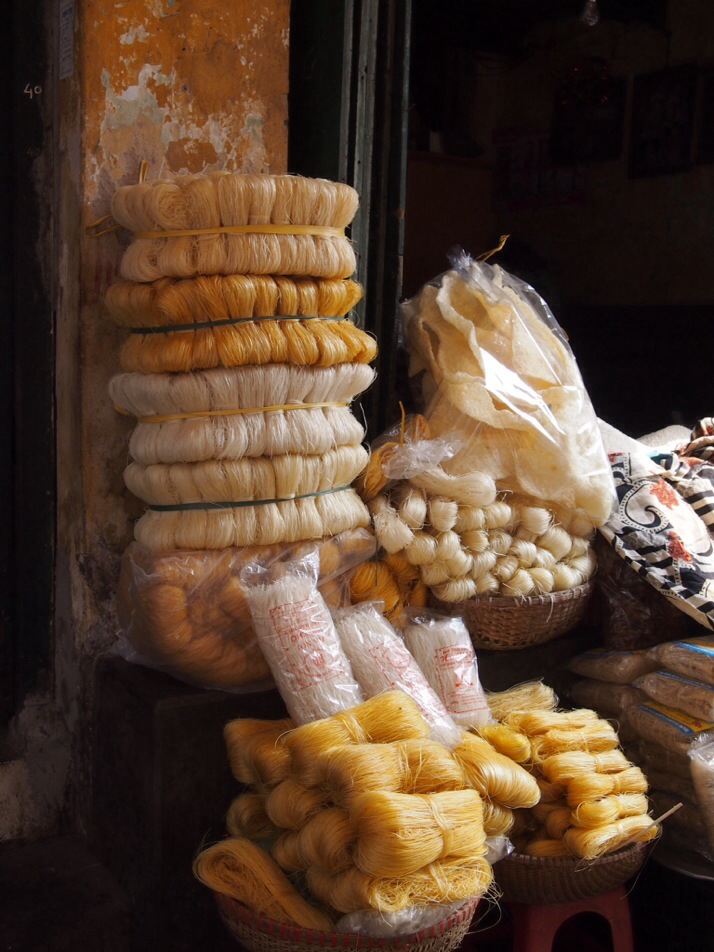 Display of different kinds of noodles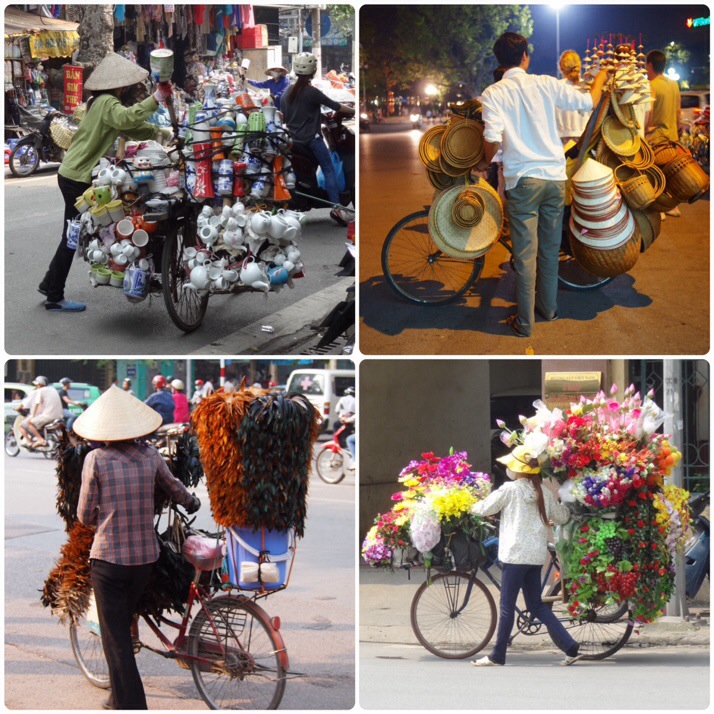 Bicycles laden with different goods are a common sight. Usually the vendor just pushes their wares – I don't think it would be possible to actually ride most of these.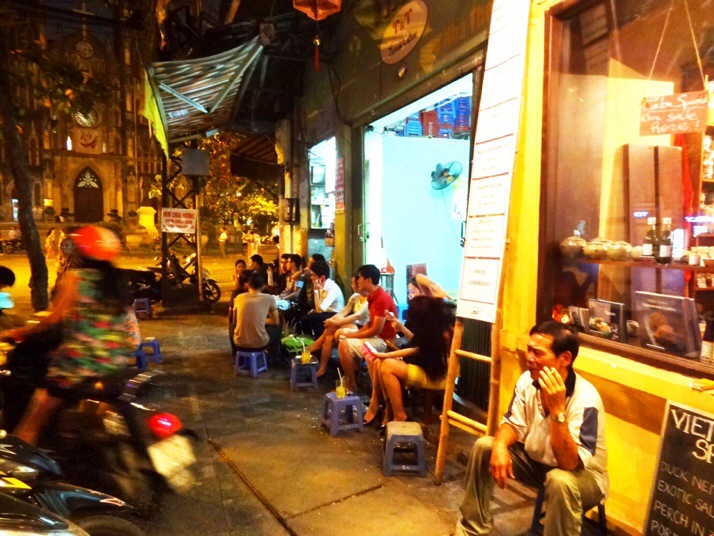 Outside a street cafe watching the world go by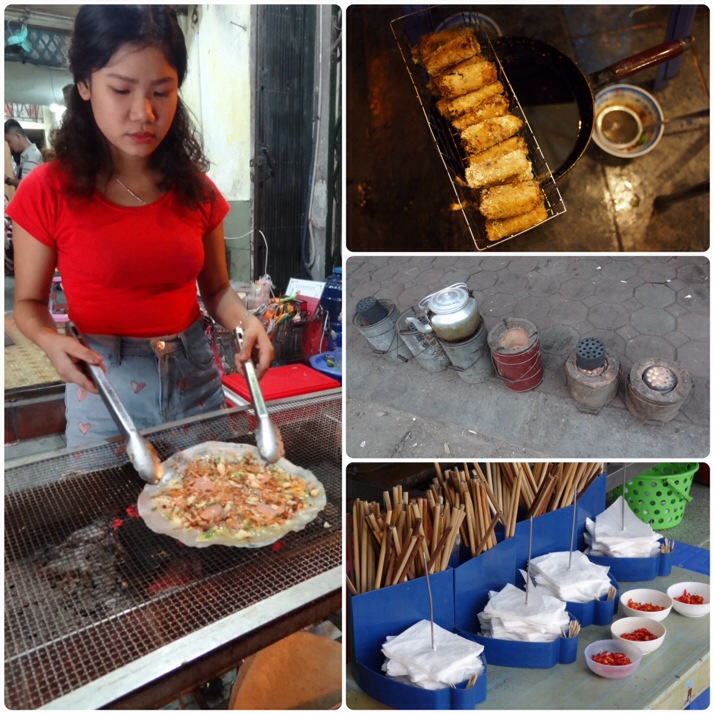 All kinds of food is available on the streets (clockwise from left): One night we ate Banh Trang Phong – it's a bit like a pizza made on something akin to a rice flour poppadom, the most amazing spring rolls ever!, charcoal blocks are used to heat kettles for tea, napkins, chopsticks and chilli ready on the table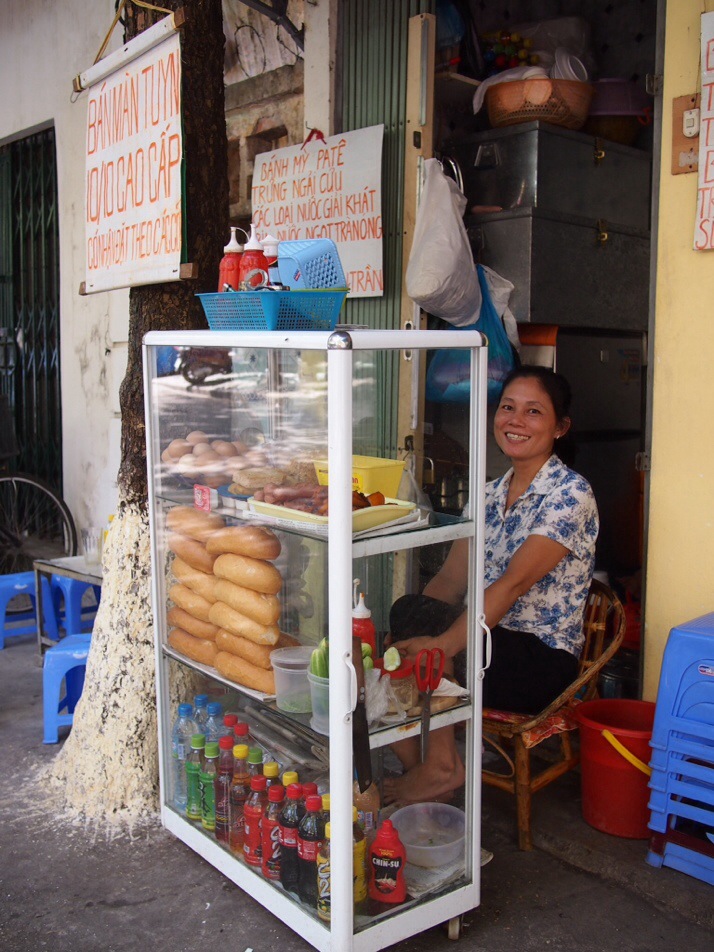 We bought our first Bahn My (Vietnamese sandwich) from this friendly lady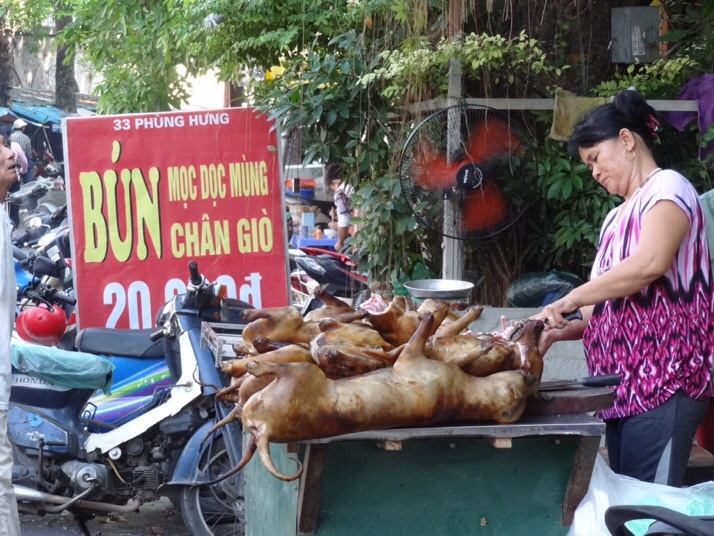 It's true, they do eat dog in Vietnam. We didn't stop at this stall…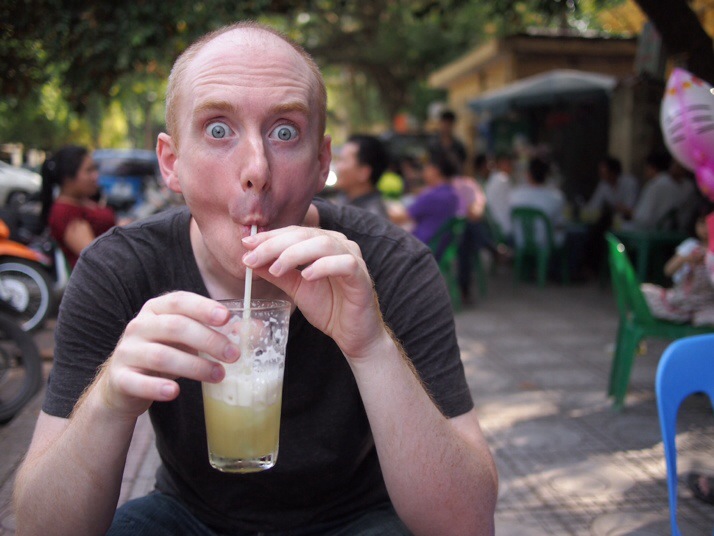 Andrew enjoying a refreshing sugar cane juice in a street cafe…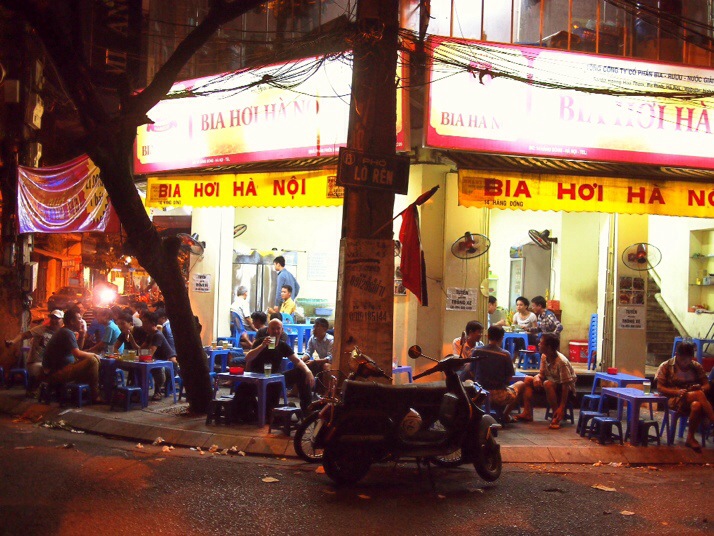 …and a Bia Hoi (fresh beer) at our 'local'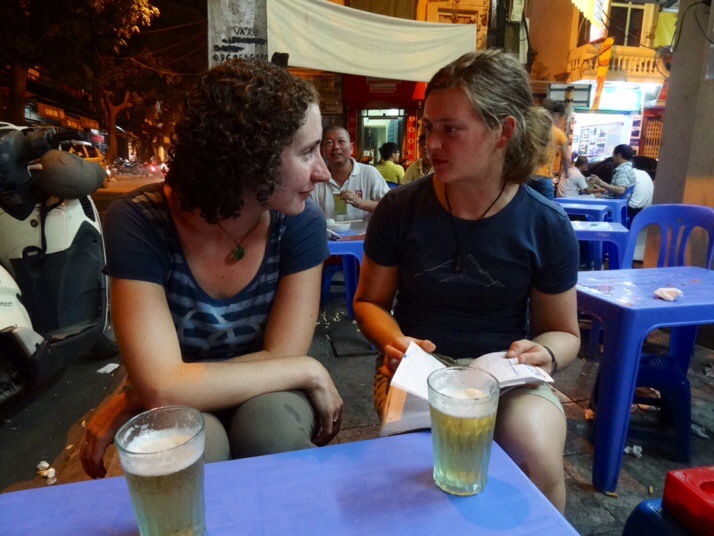 Julie and Jo discussing sightseeing plans over another glass of Bia Hoi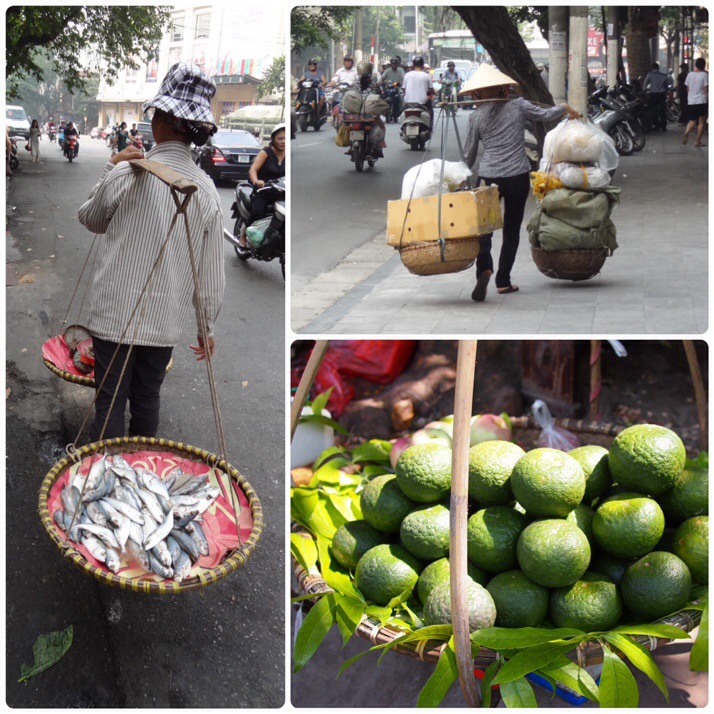 Lots of street vendors ply their wares from these trays carried over their shoulder (called "quang ganh")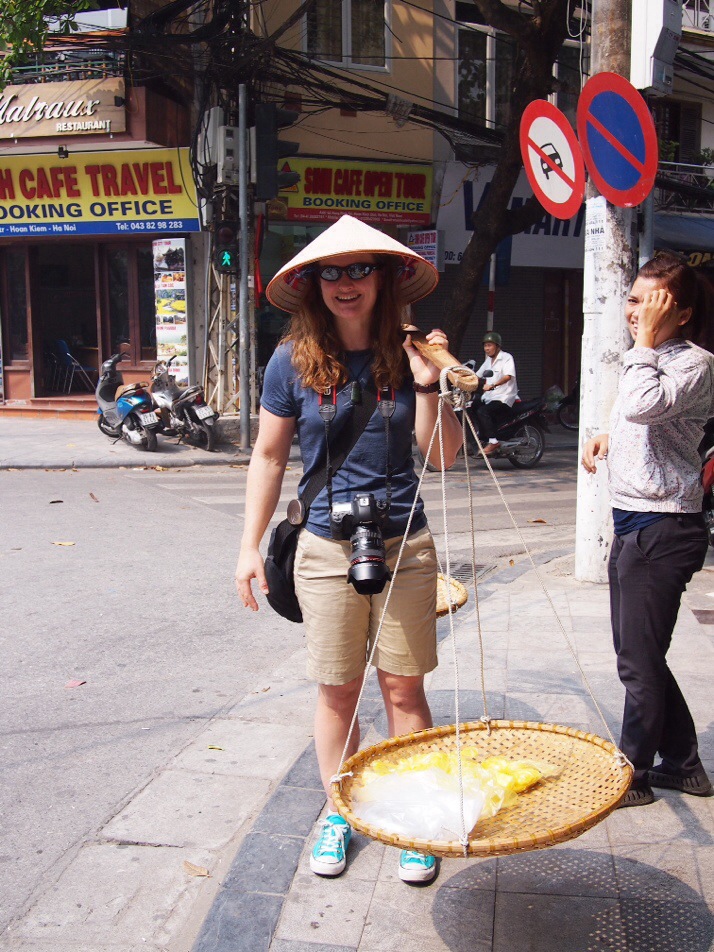 This lady persuaded Jo to try one out – she found it surprisingly heavy!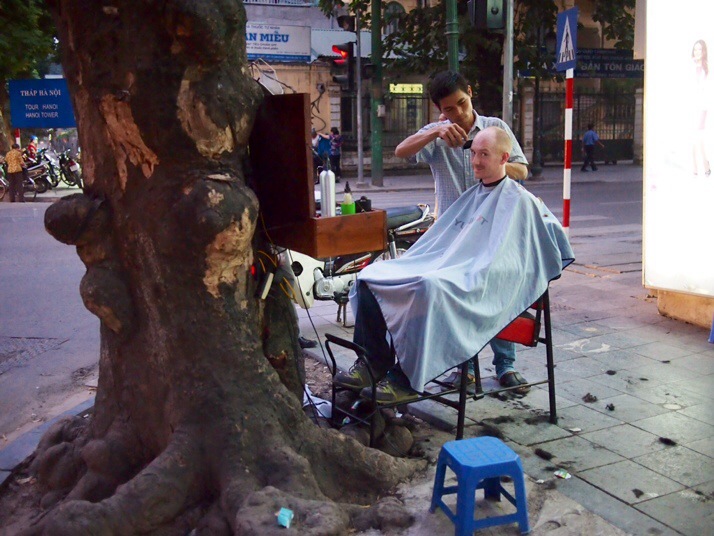 It's even possible to get a haircut on the street! Andrew paid 25,000VND (about £0.70) for this trim.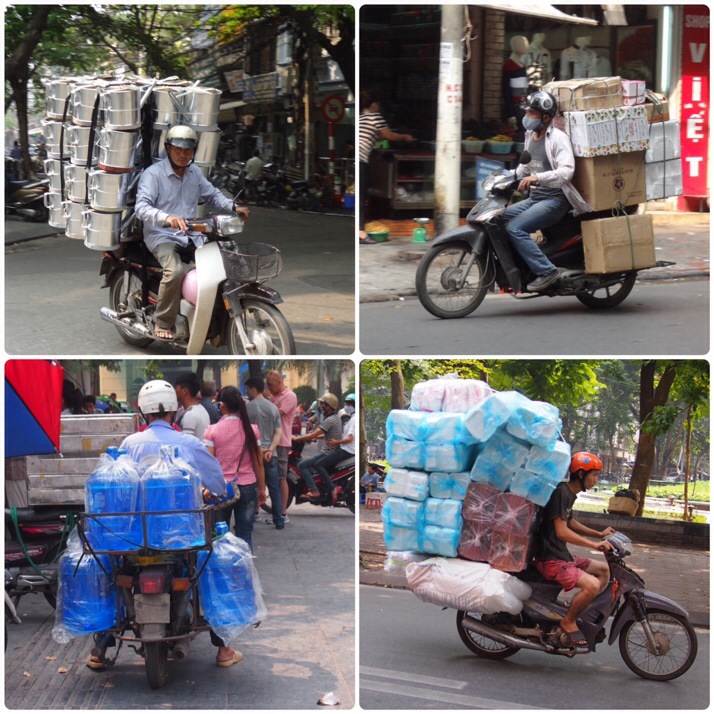 It seems as if nearly everything in the Old Quarter is delivered by motorbike. Many of the loads made us gasp at how precarious or heavy they seemed to be.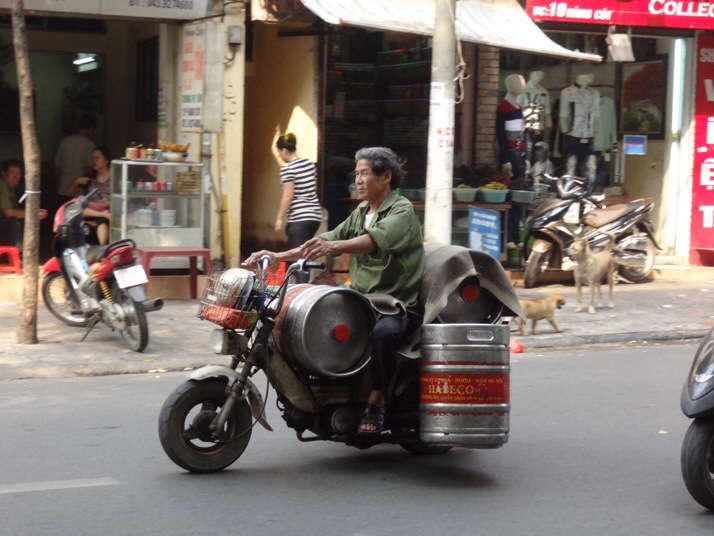 I have no idea how well this rider was able to corner with four full beer kegs on board!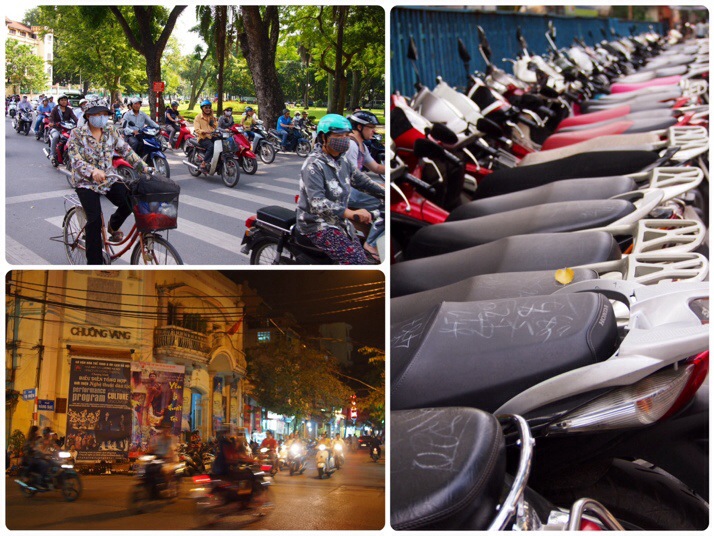 Scooters rule the road day and night, and the streets are full of closely parked scooters