One of the first things we noticed when we arrived in Amsterdam was the bicycles. They're everywhere. It makes sense, Amsterdam (and the Netherlands as a whole) is completely flat so there are no pesky hills to worry about, and as the city's streets are arranged along canals and were built long before automobiles were invented the bicycle is the fastest way to get around. If everyone drove the place would be completely gridlocked, but in fact there are more bikes than residents.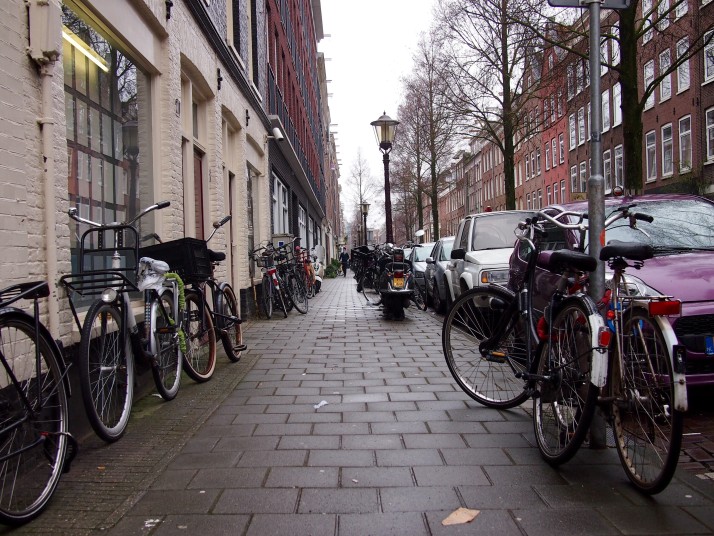 The pavement along our street is crowded with parked bicycles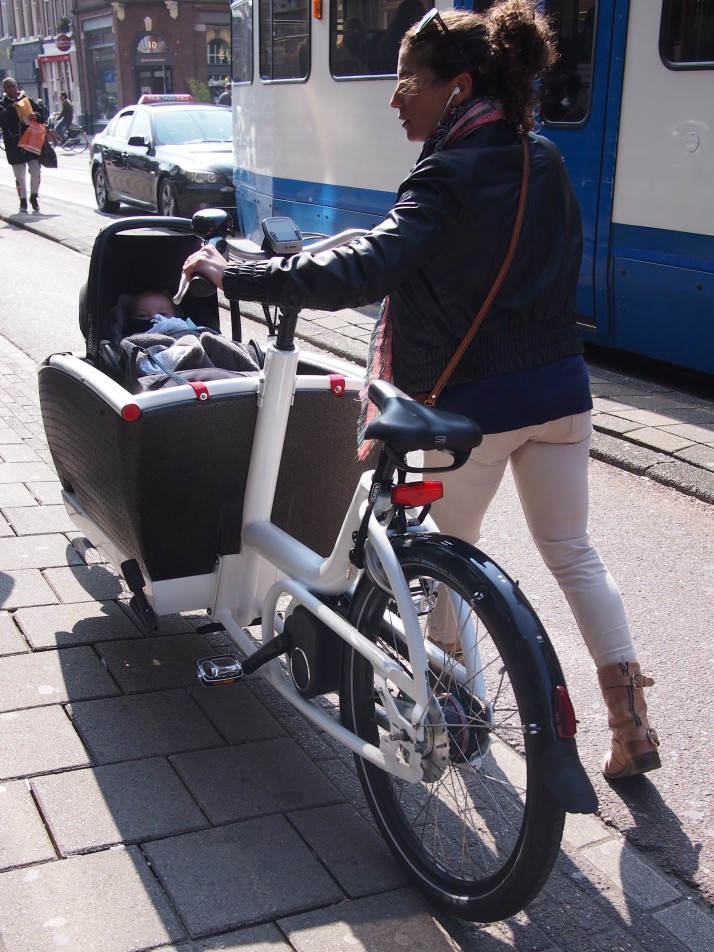 Having very young children doesn't stop Amsterdammers from riding their bikes. These bicycles with boxes at the front are called bakfiets, or cargo bikes.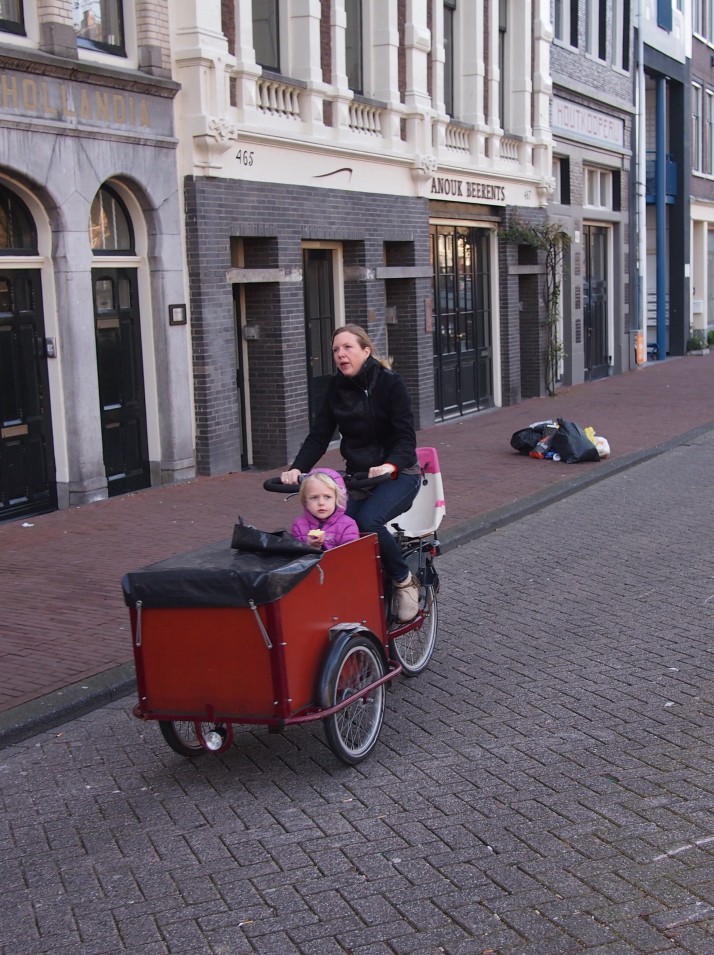 When the kids are a bit older they can be strapped into a seat at the back of the box.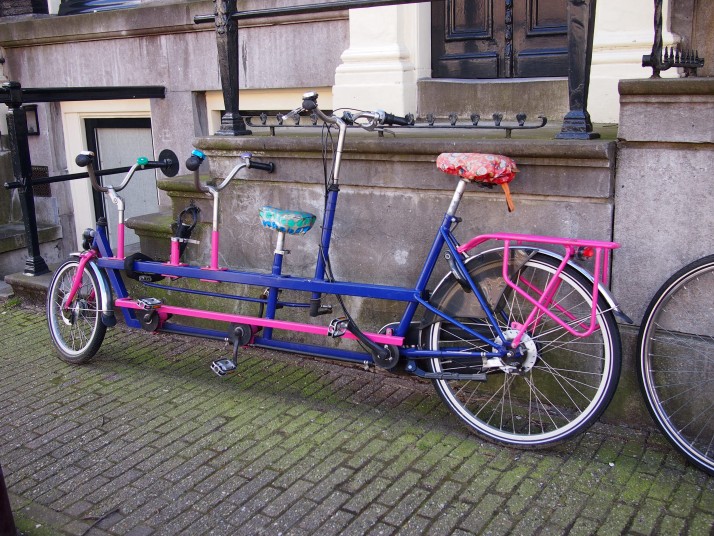 And older still, you might get a tandem for three!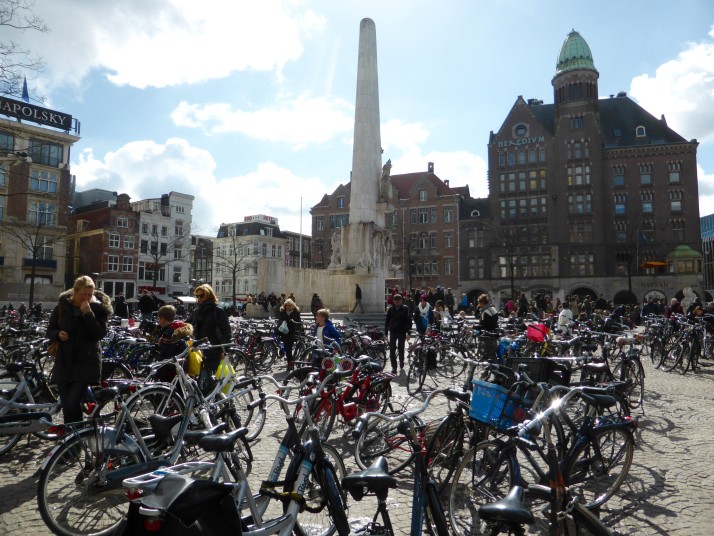 With so much of its population on two wheels, any available place is used for parking, there's even a dedicated parking garage with 2500 spaces outside Centraal Station. On Saturday afternoon, Amsterdam's central Dam Square gets pretty crowded…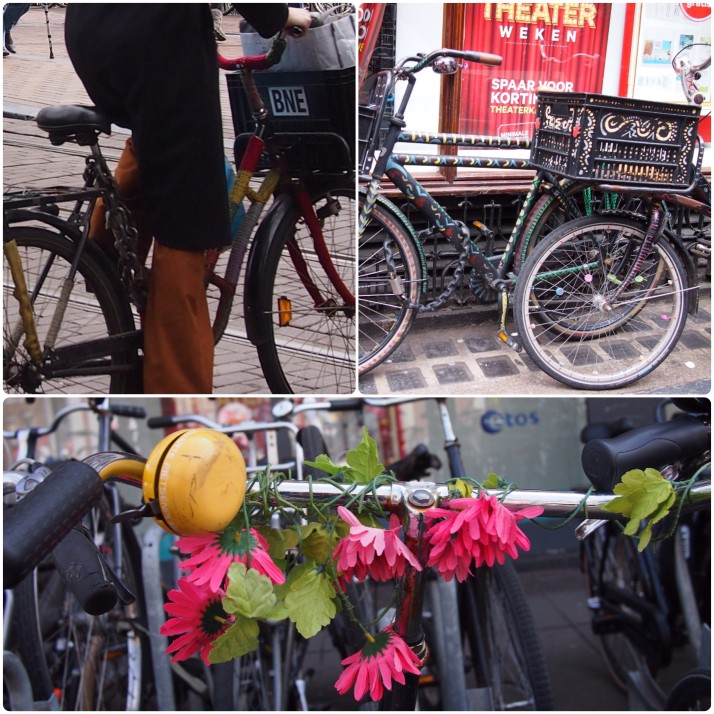 Many people customise their bikes, maybe to make them easier to spot in that pile of parked bicycles… Clockwise from top left: this one has a knitted frame cover; hand painted frame and basket; plastic flowers around the handlebars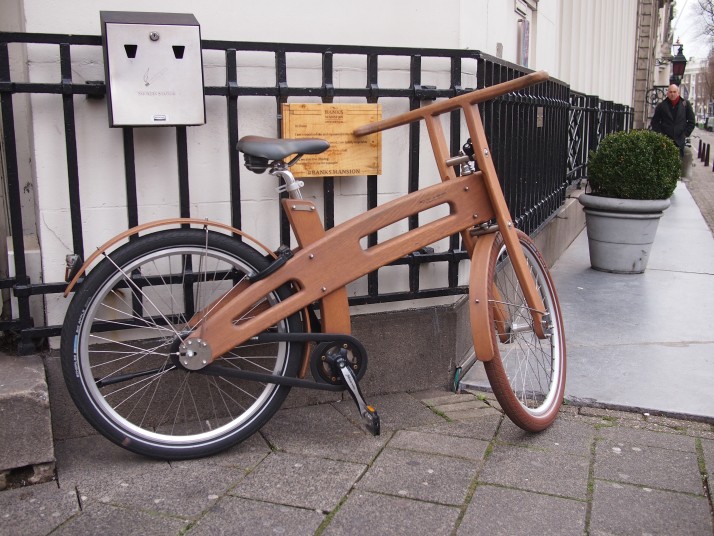 An eco-conscious local hotel advertises its credentials with a wooden framed bicycle at the front of their building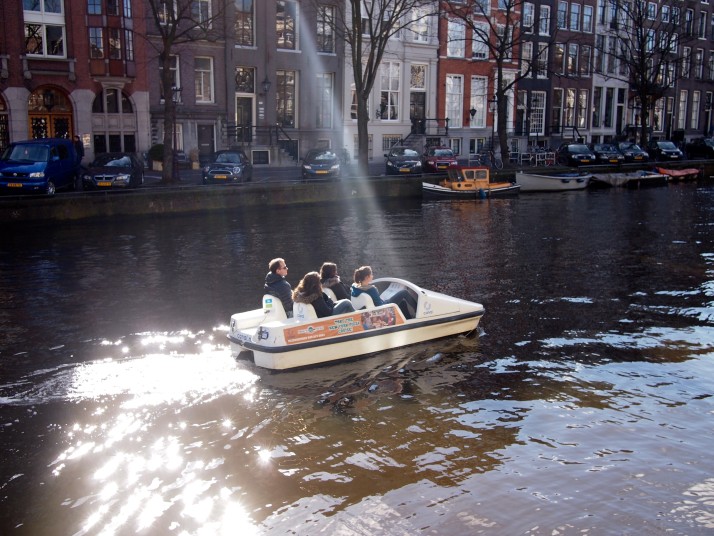 And if you don't fancy travelling by road you could always rent a 'canal bike' and pedal yourself through Amsterdam's waterways