| | |
| --- | --- |
| Distance cycled | 26.9 miles / 43.3 km |
| Cumulative distance cycled | 117.1 miles / 188.5 km |
| Islands visited (daily total) | North Uist, Berneray, Harris |
| Total islands visited | 9 of 10 |
| Average speed | 10 mph / 16.1 kmph |
| Weather conditions | Blue skies & sunshine, cool breeze |
We woke to a beautifully clear, crisp and sunny morning with a fairly short ride ahead of us to make the second and final inter-island connecting ferry. This north western area of North Uist is how I had imagined the Outer Hebrides: Remote. Sparse.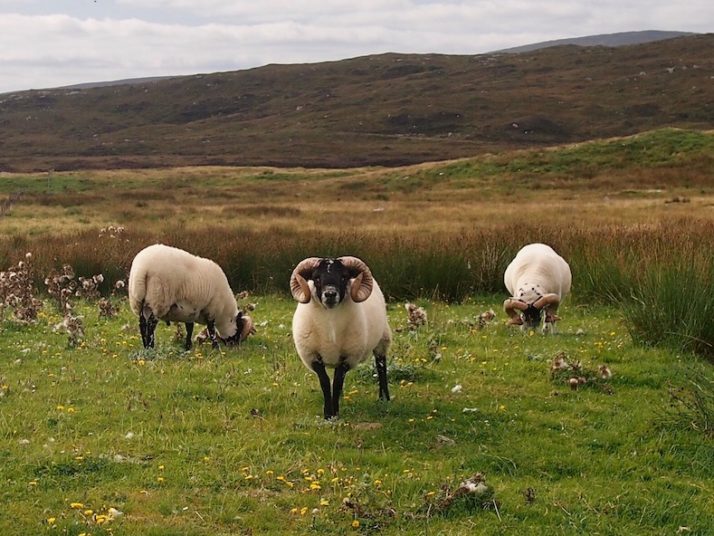 The causeway onto Berneray seemed like it was always going to be over the next rise or just around the next corner, instead it teased us, just out of reach with more sparse rolling countryside until eventually we were leaving North Uist. After a very decadent packed lunch of local smoked salmon and seaweed water biscuits, we took the ferry hoping we'd see sea otters. Sadly it wasn't to be, and as the terminal is pretty much at the causeway we didn't see much of Berneray either.
We dropped our bags at the bed and breakfast in Leverburgh – our home for the next couple of nights – and with lightened bikes headed south east to Rodel to visit St Clement's church which has some very detailed carvings inside and out.
We ended the day with a lovely meal in The Anchorage.