Not far from our hostel in Irkutsk, is the steamship Angara.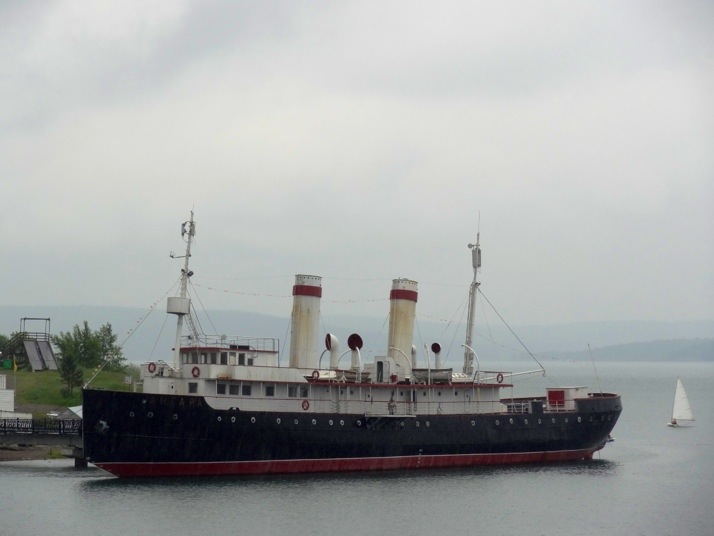 The Angara. As viewed in the rain
Together with it's sister ship the Baikal, they were commissioned as the Lake Baikal section of the Trans-Siberian Railway before the lines that run south of the lake were constructed. While passengers boarded the smaller Angara, the train boarded the much larger Baikal – yep, you read that correctly – the top deck of the Baikal was kitted out with 3 sections of track to take the full train in one crossing.
Sadly, the Baikal is now in the Baikal as it sank some time ago, but the Angara, which had partially sank too, is now restored and moored in the Angara river and is a hidden gem of a museum, especially for us because both ships were designed and their hulls manufactured in my home town of Newcastle upon Tyne, England!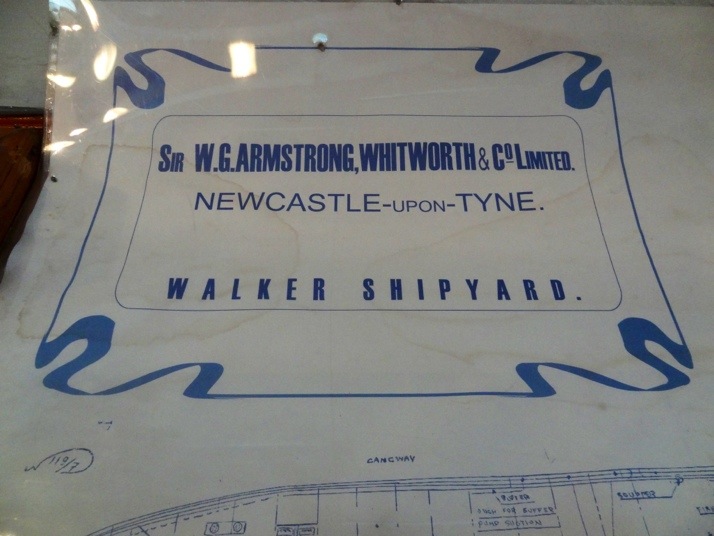 Wey-aye man, bilt on the toon! We wa geet prood!
The museum's exhibition is a treasure-trove one-room affair, chocked full of maps, diagrams and news-story clippings charting the sister ships' inception, transportation to and assembly in Listvyanka, their use as transport ships and ice-breakers, to their sinking and the subsequent resurrection of the Angara.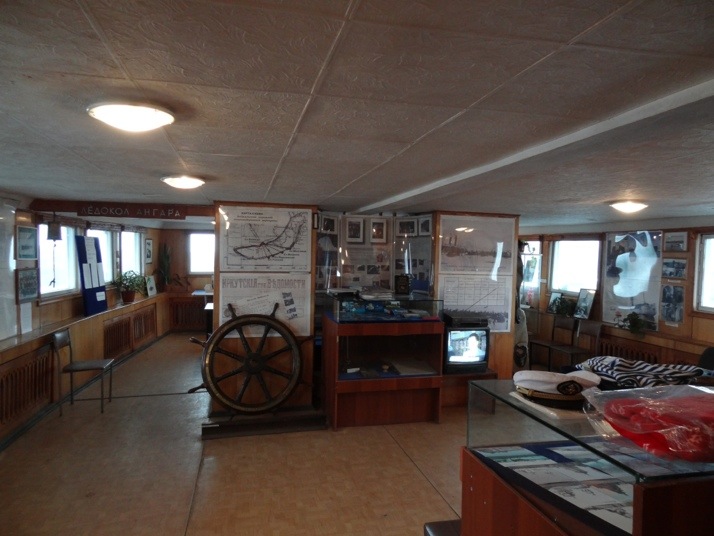 The single-room exhibition on the steam-ship Angara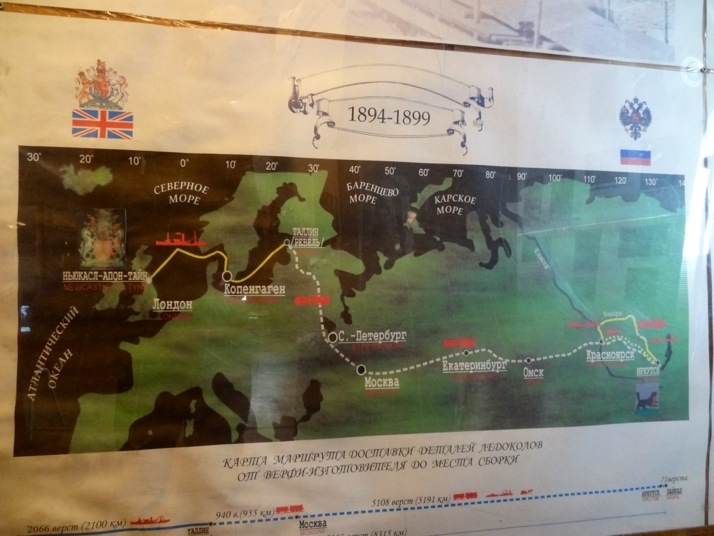 The route of the hulls from Newcastle to Listvyanka, accompanied by 5 ship-workers from Newcastle, where the ships were assembled. Everything arrived, but there were delays.
After we'd absorbed as much of the exhibition as we had rain in walking there, we excitedly tried to explain to the curator that we were from Newcastle too, but his nonchalant response gave us the impression that every other visitor he sees is a Geordie.
Mr "Toon-Army" curator then locked up the exhibition and led us to the back of the ship, took us down some stairs inside, and pointed to a maintenance ladder that led further down.. leaving us to explore the engine room on our own! sweet!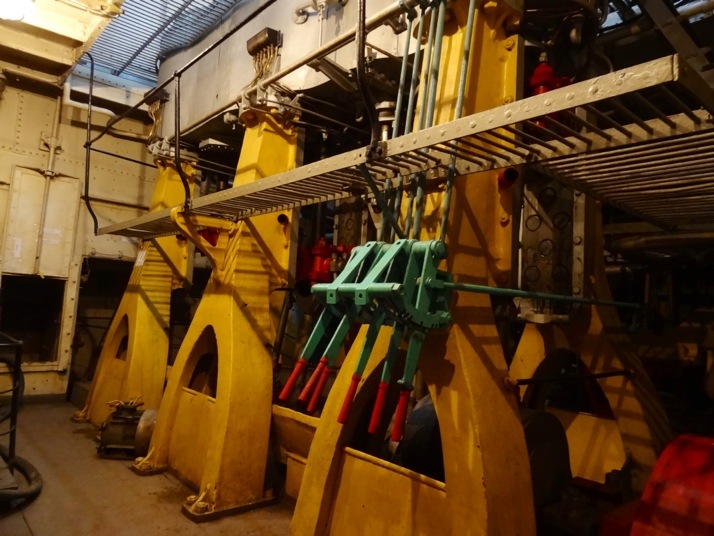 The "small" forward engine, used to drive a bow-screw that displaced the water underneath the ice, making it easier to break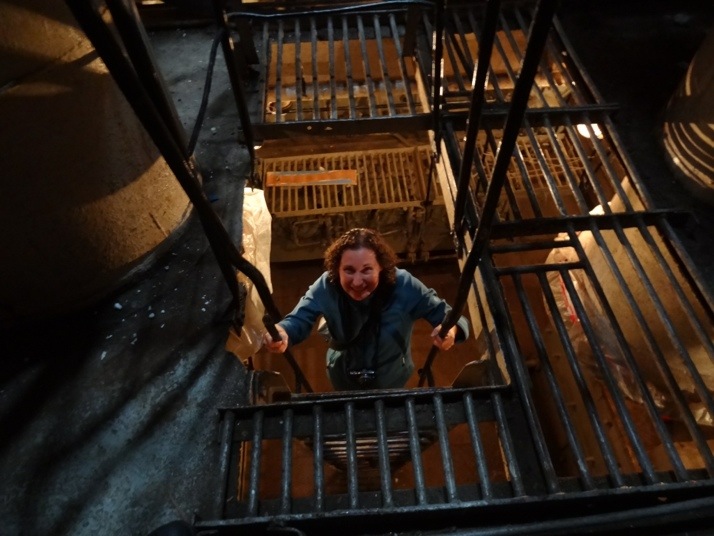 Julie climbing through the various maintenance levels between the two huge main boilers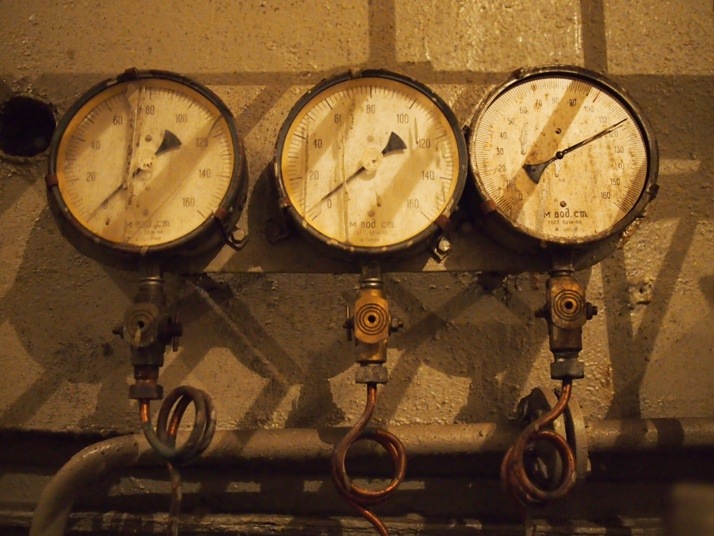 Dials, knobs and levers aplenty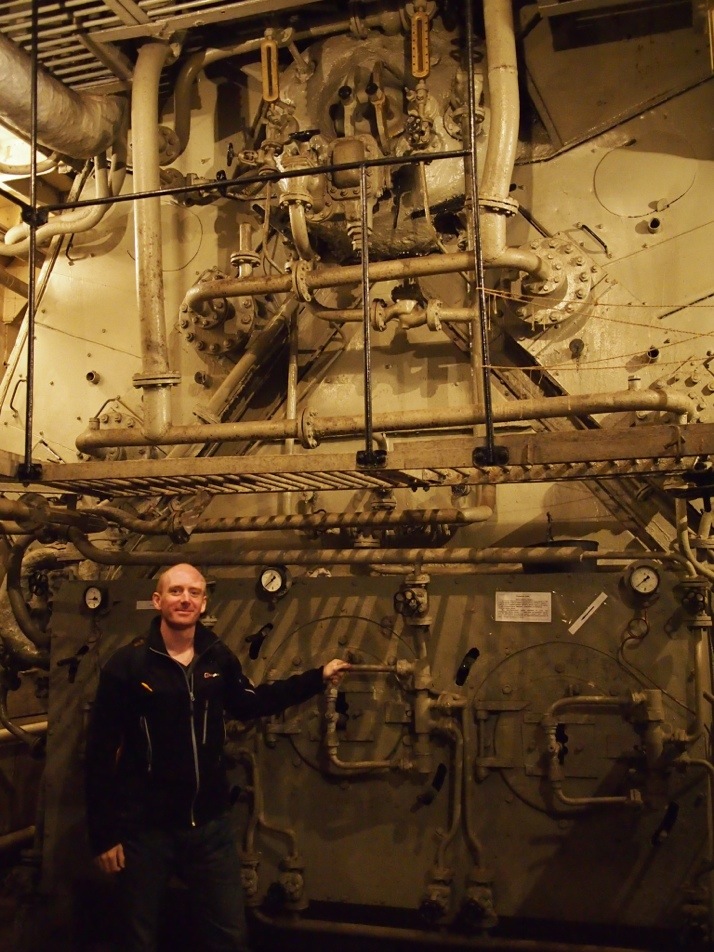 Me posing next to one of the two huge boilers
An awful day weather-wise, brightened by a previously unbeknownst tie to where our two year trip started :o)