One of our favourite street foods in China are steamed buns (包, bāo in Chinese) and scarcely a day went by on this trip when we didn't have them for either breakfast or lunch. They're cheap (around £0.15 each), served fresh from the steamer and easily portable so good for a picnic lunch.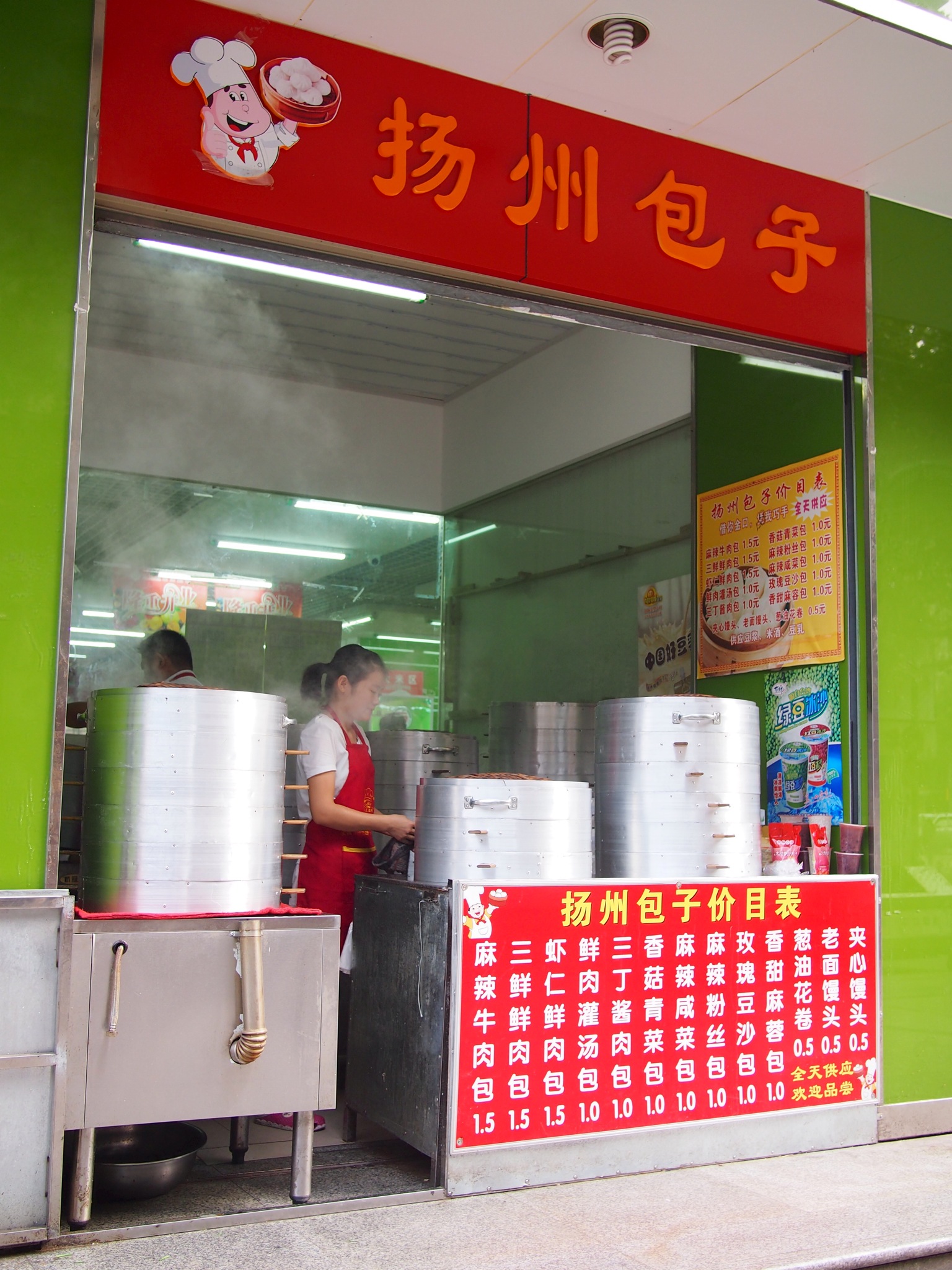 Stacks of steamers outside a steamed bun shop in Wuhan
The most basic version is a plain piece of steamed dough which is good on the side with a meal but mostly we got the filled buns. There are a variety of fillings, our favourite was a pork mince version which was like a juicy meatball encased in the soft dough. Others include a beef version, spinach and tofu, pork mince with a hard boiled quail's egg or sweet varieties like red bean paste or custard (a favourite of ours but not available everywhere).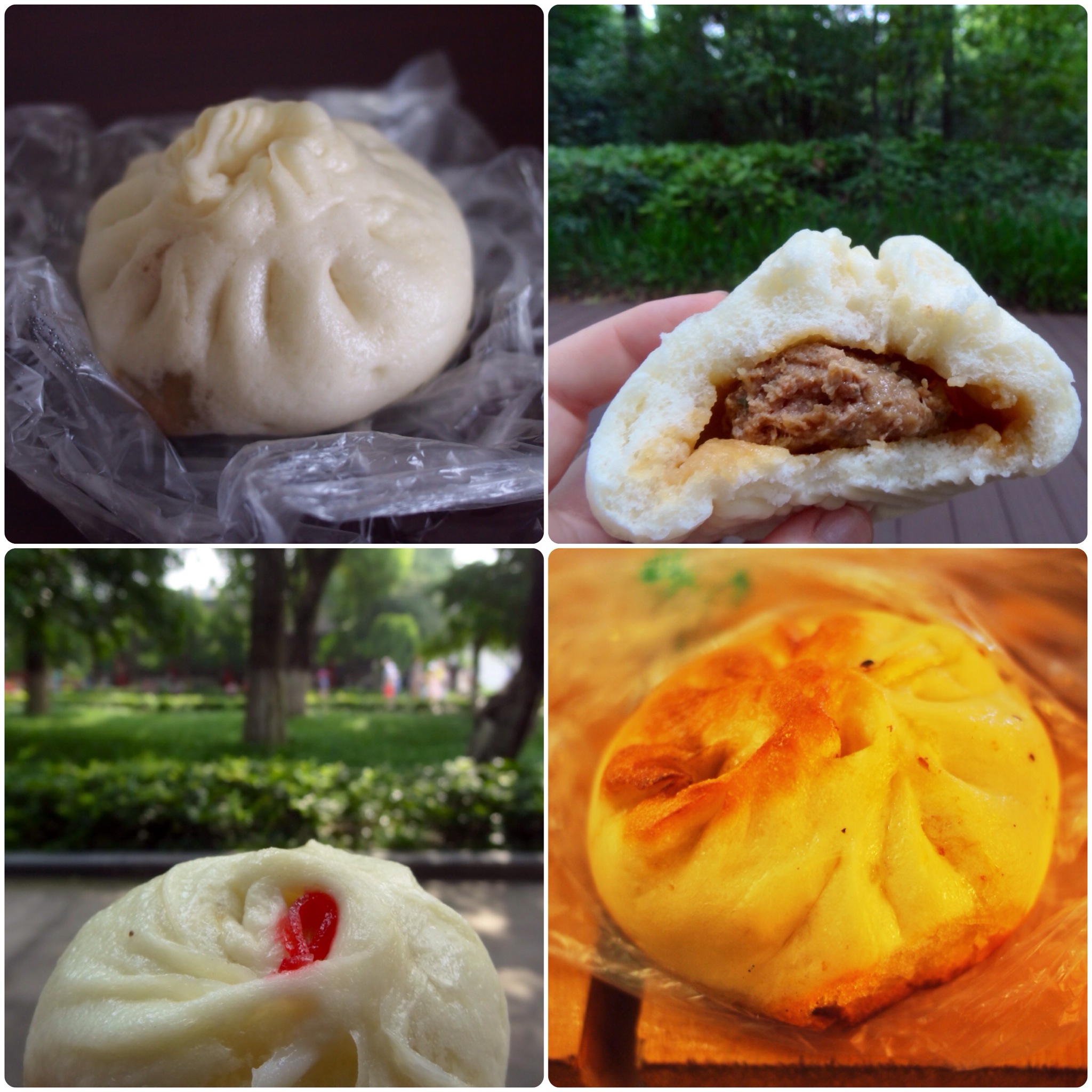 Steamed buns (clockwise from top left): steamed bun; mince pork filling; in Chengdu we found a version which was pan-fried after being steamed; the different fillings are identified either by a different crimping pattern or, as in this case, with a small piece of vegetable to mark it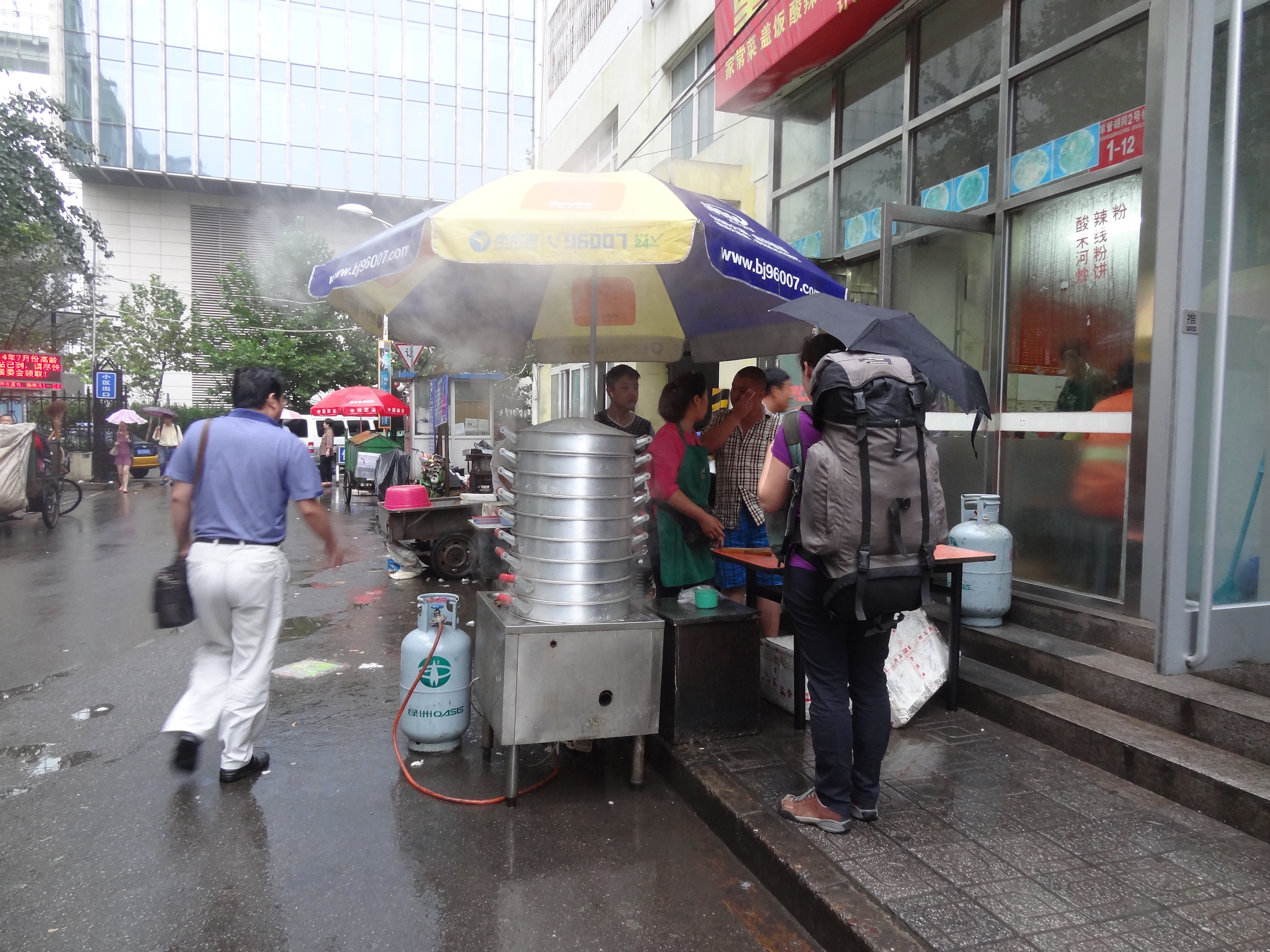 Me buying steamed buns on the way to the Airport Express for our final breakfast in China