When we were thinking about wrapping up our two years of travel it seemed like a good idea to have a round up of our favourite photos. To speed up the process we decided to each go through the photos that we took and compile our own selections. It hadn't really occurred to me how long it would take to just physically look through the 42,485 photos that I had saved, never mind decide which 50 or so were the best. It was a lot of fun though and we found ourselves frequently stopping to share a photo and ask "remember this?"
I'd say that the most photogenic countries we visited were Mongolia for stunning landscapes, Bangladesh for its friendly people, Japan for its culture, and Uzbekistan for a mix of buildings and people as well as phenomenal weather (a bit of sunshine can make the difference between an OK photo and a good one).
It quickly became obvious that I wouldn't be able to whittle my favourites down to 50, so here is the first of three long instalments…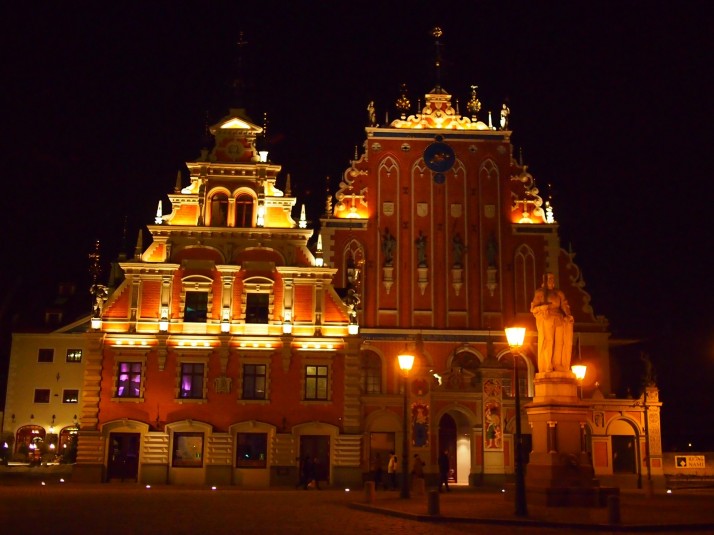 The reconstructed House of the Blackheads on our first evening in Riga, Latvia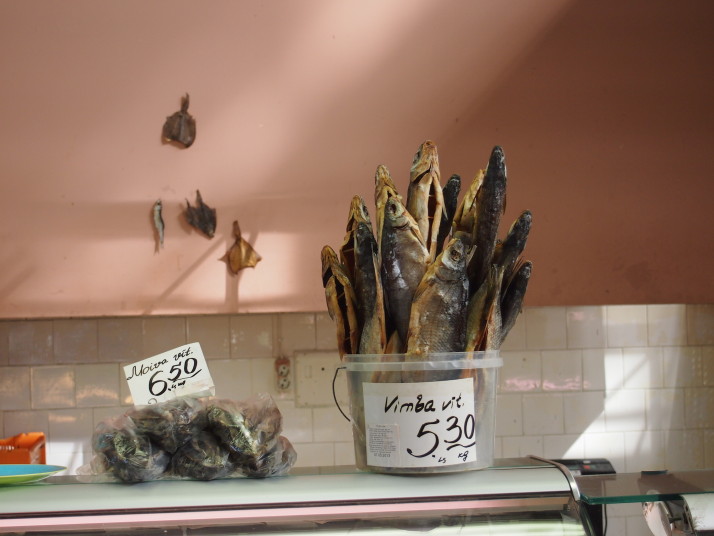 A display of dried fish in Riga's amazing covered market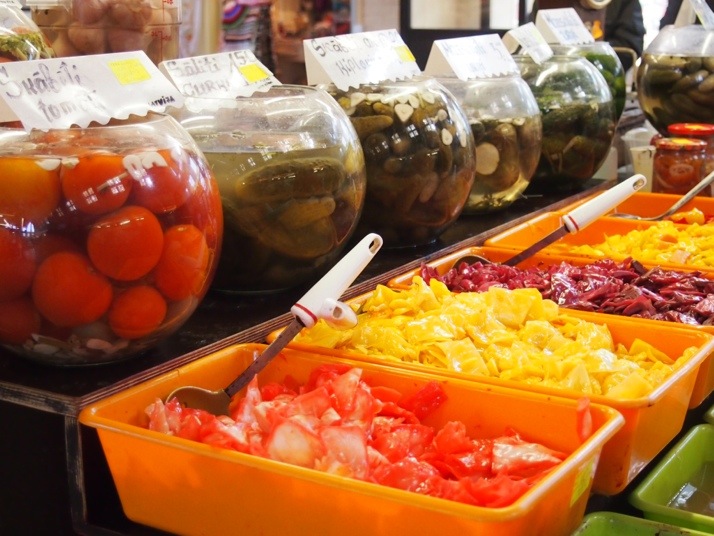 Pickled vegetables are a big part of the food culture in the Baltics and Russia and we got quite a taste for them. This stall is in Riga's market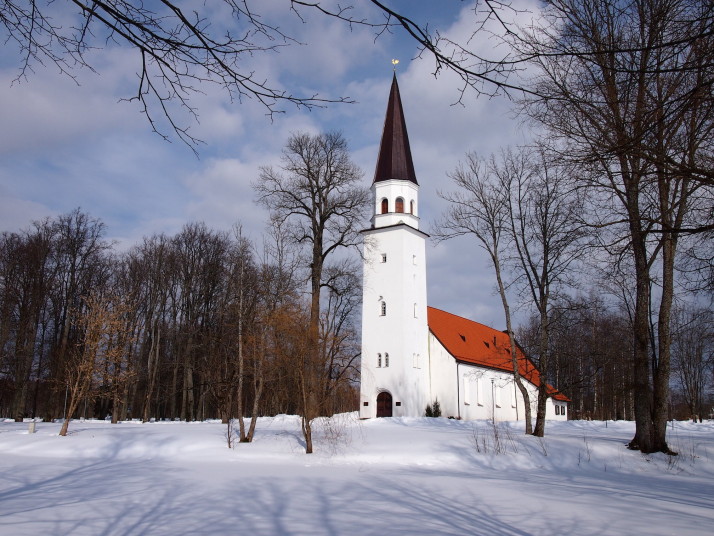 Evangelic Lutheran Church in Sigulda, Latvia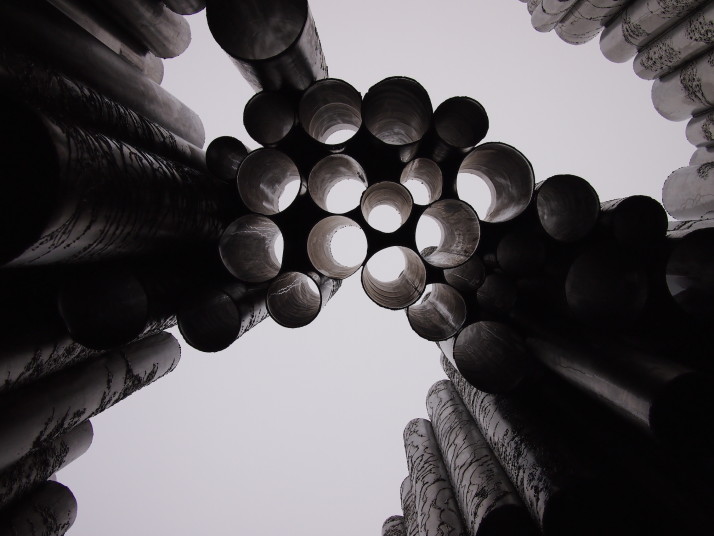 Sibelius monument detail on a grey and rainy morning in Helsinki, Finland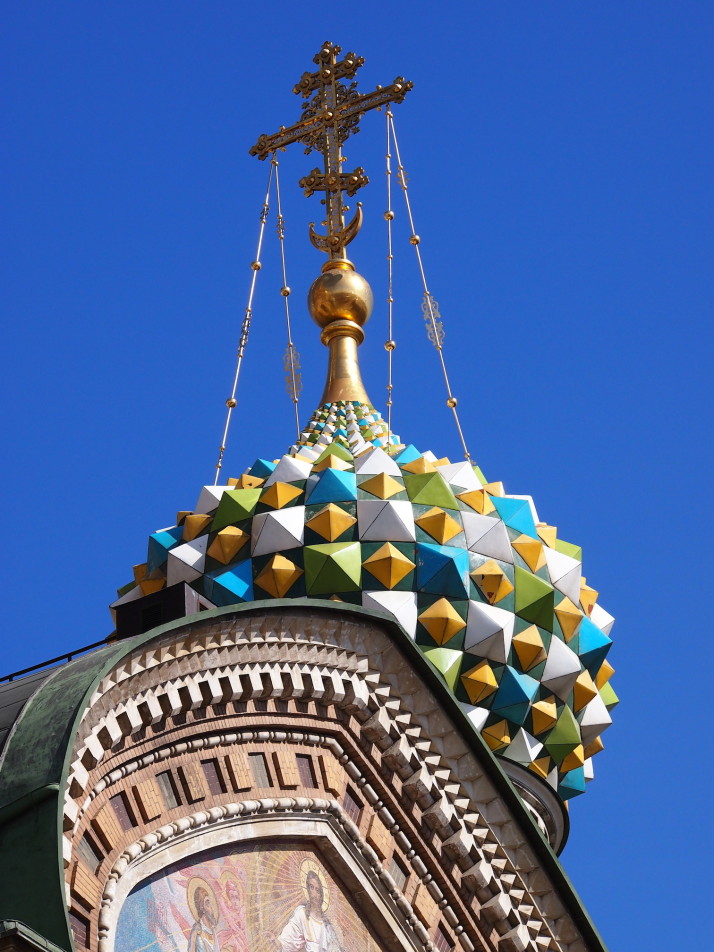 One of the domes of the Church of Our Saviour on Spilled Blood in St Petersburg, Russia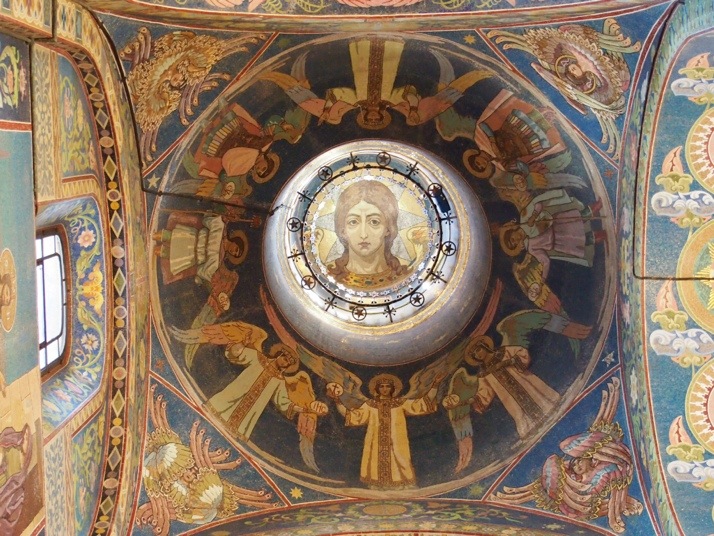 St Petersburg's Church of Our Saviour on Spilled Blood was one of my favourite sights in Russia, and the interior was just as spectacular as the exterior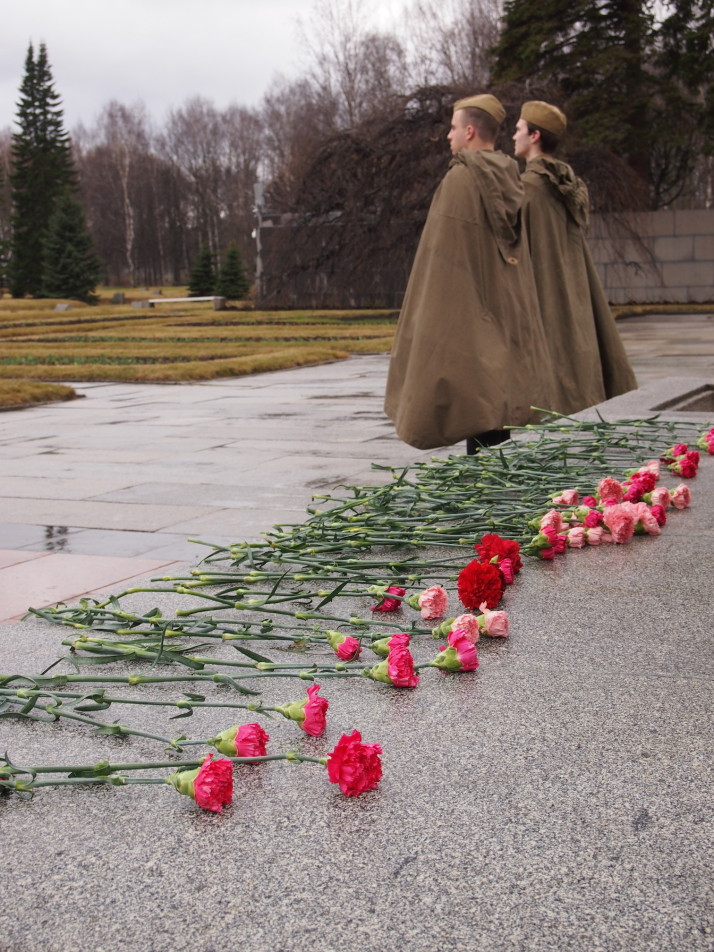 Cadets stand guard at the statue of the Motherland at Piskariovskoye Memorial Cemetery in St Petersburg where 420,000 victims of the Siege of Leningrad are buried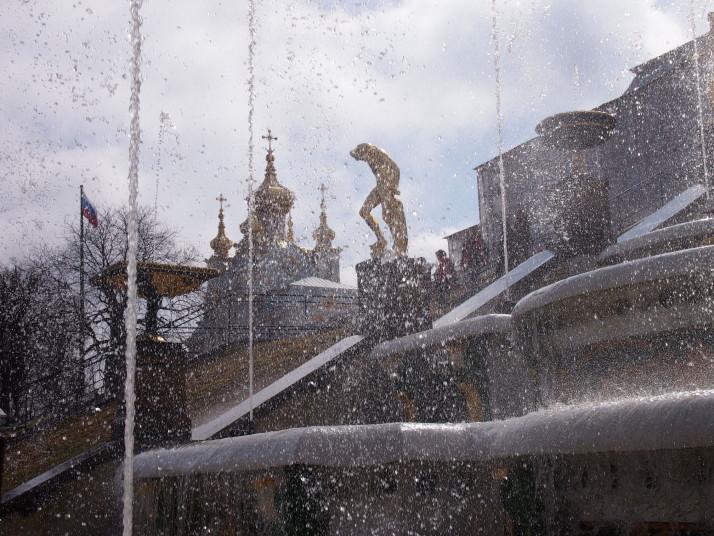 Looking through the Grand Cascade at Peterhof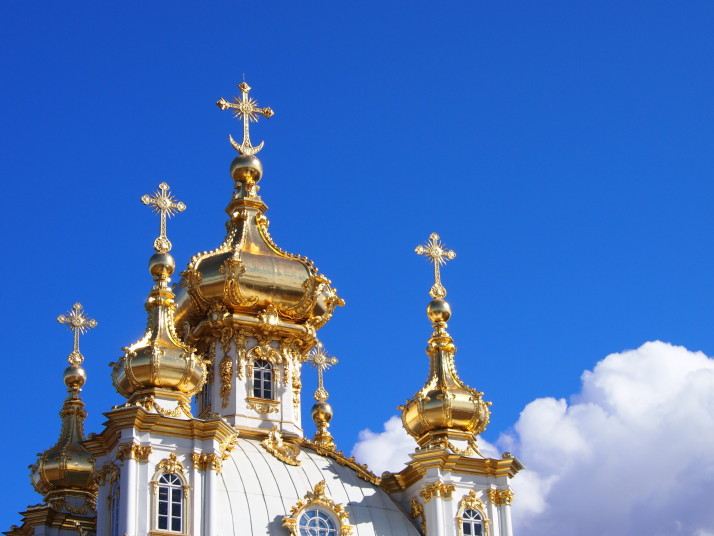 I loved the onion domes on the Russian Orthodox churches and these gold ones at Peterhof are particularly striking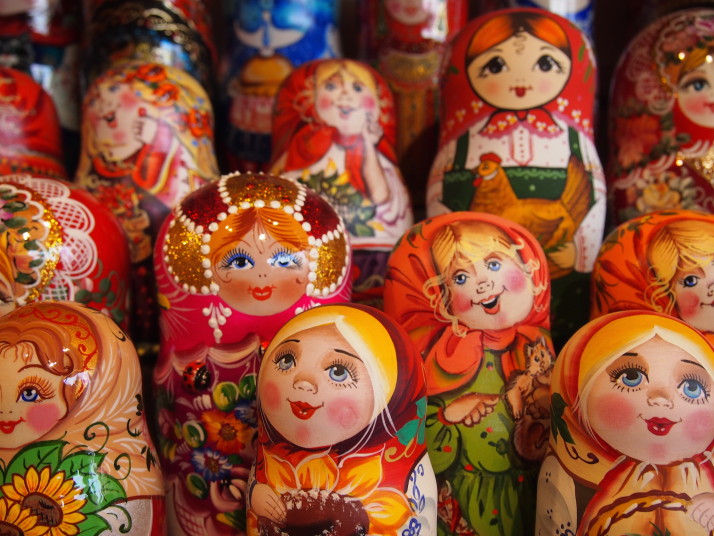 Not buying myself a Russian doll is a small regret from my time in Russia though I probably would have been sick of carrying it very quickly!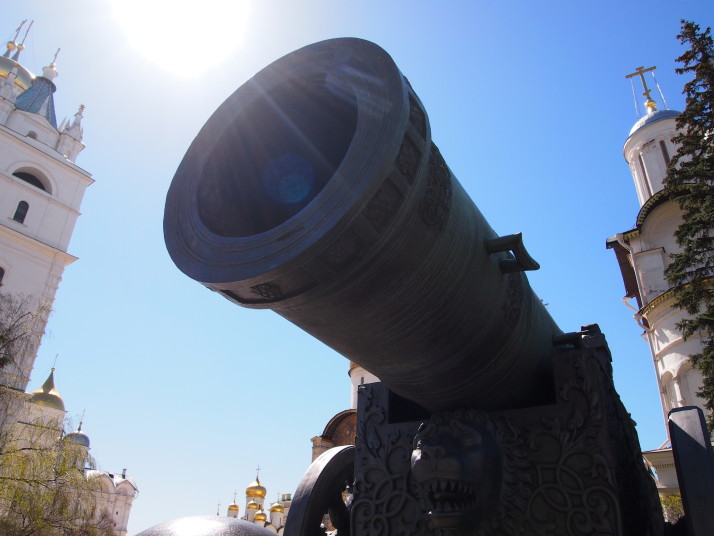 The huge Tsar-Cannon in Cathedral Square at the Moscow Kremlin has supposedly only ever been fired once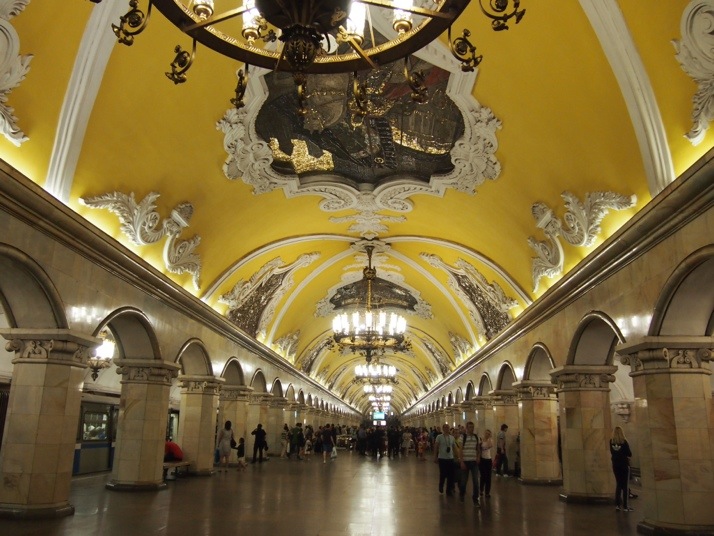 Komsomolskaya metro station in Moscow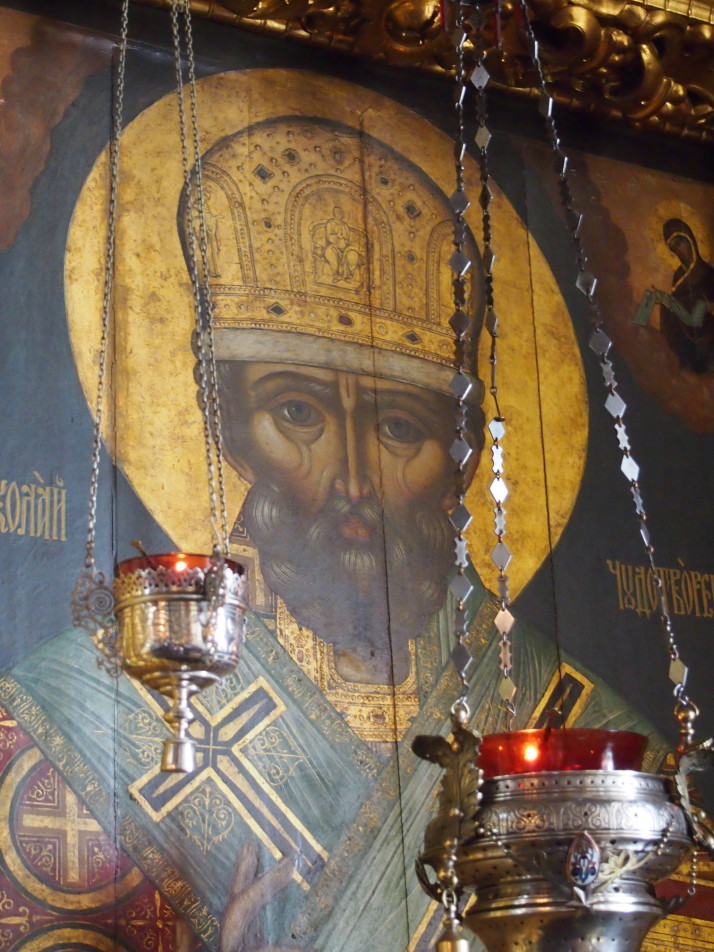 An icon and candles in the monastery in Sergiev Posad, part of Russia's Golden Ring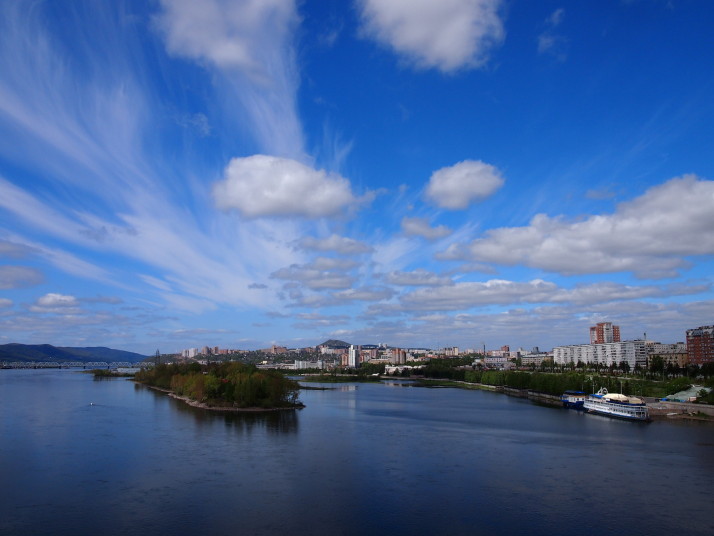 Looking up the River Yenisey in Krasnoyarsk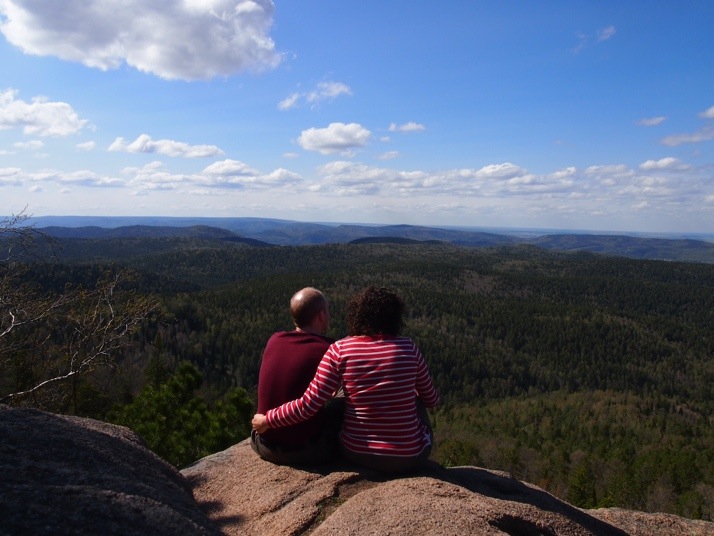 As we moved into Siberian Russia, the landscapes got noticeably bigger and heavily forested. The view from the Stolby Nature Reserve near Krasnoyarsk seemed to go on forever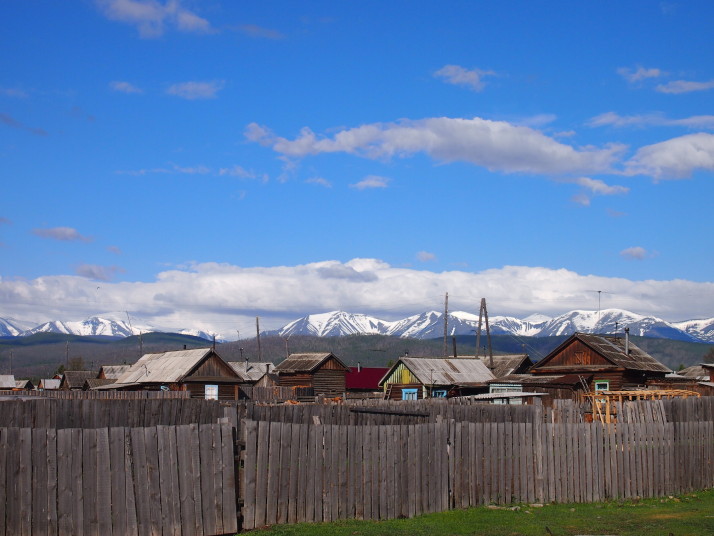 Snowy mountains above the small village of Baikalskoe on the northern shores of Lake Baikal
The Buryat people of Siberia practice animism, this sacred tree on Olkhon Island is tied with offering scarves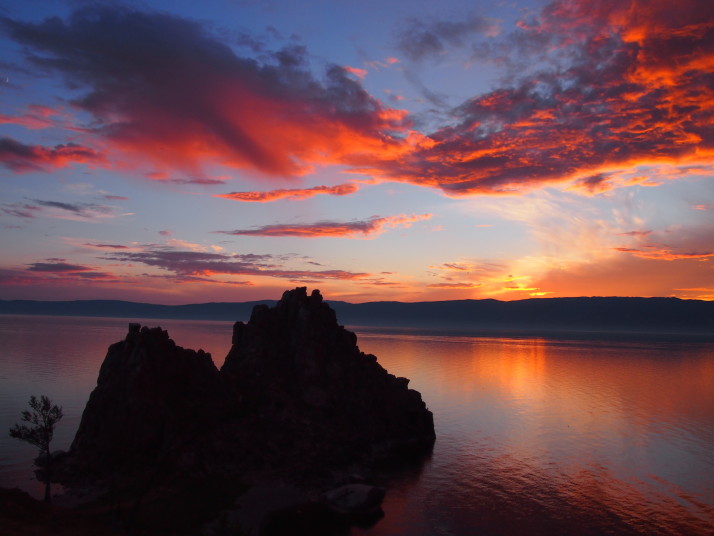 On our first evening staying at Nikita's Homestead on Olkhon Island in Lake Baikal we watched a spectacular sunset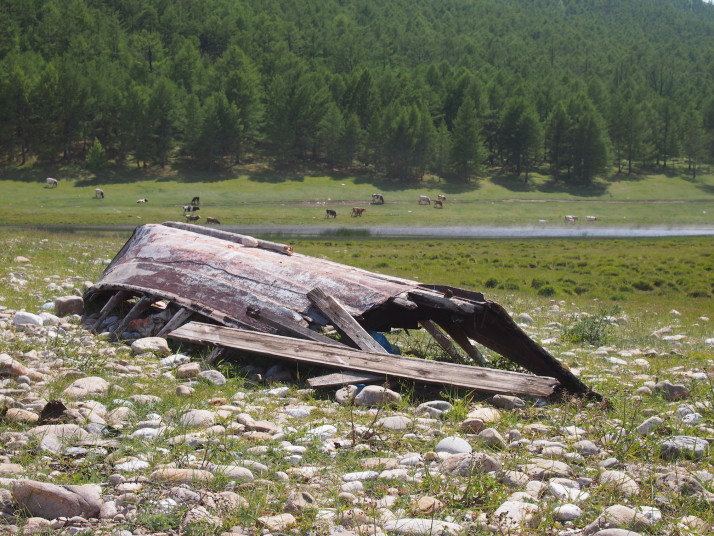 A dilapidated old boat lies on the lakeshore in the north of Olkhon Island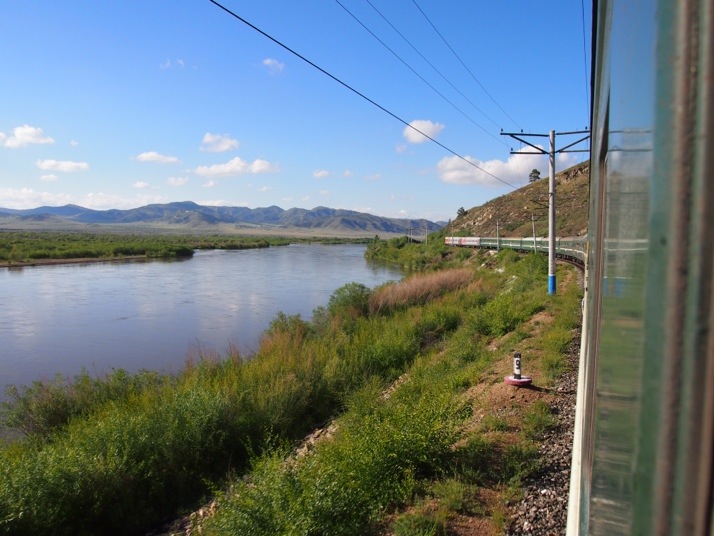 Looking along the length of the train as we leave Russia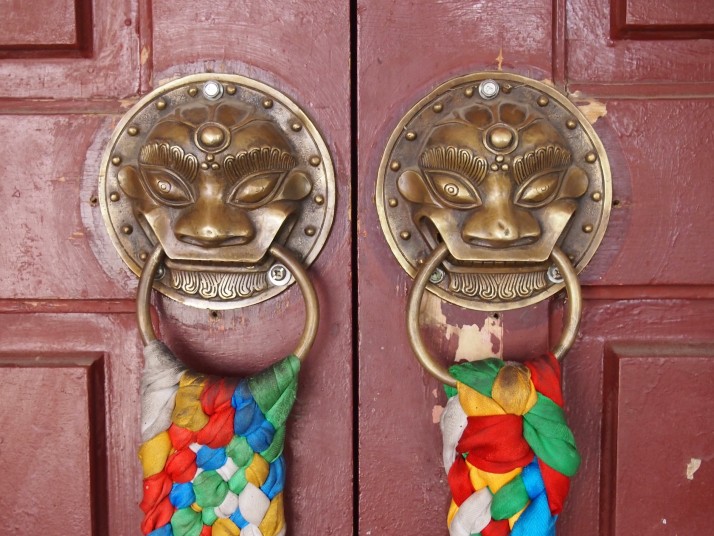 Door handles at Gandan Monastery in Ulaanbaatar, Mongolia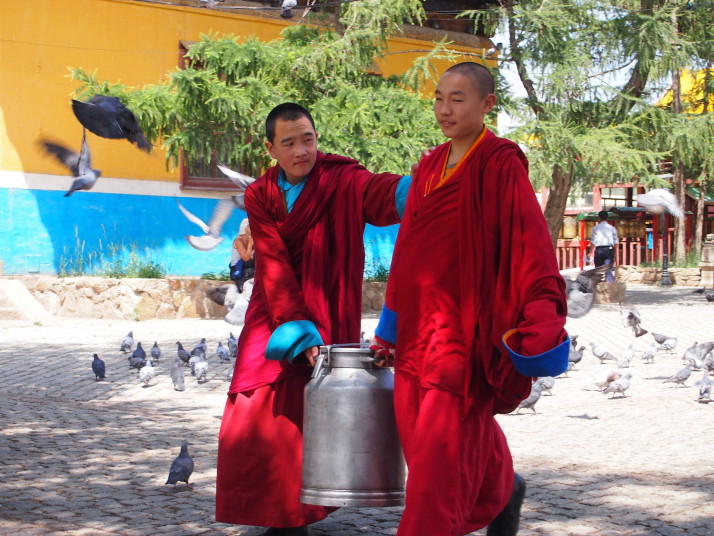 Young monks carrying a milk churn through Gandan Monastery, Ulaanbaatar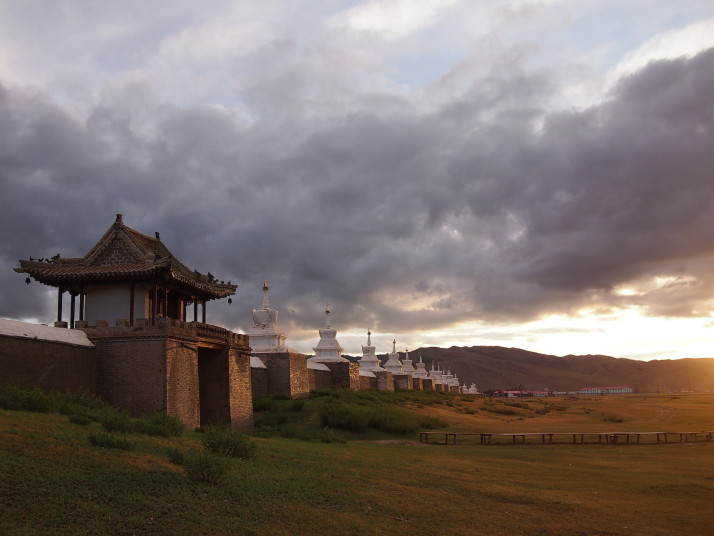 Sunset at Erdene Zuu monastery in Kharkhorin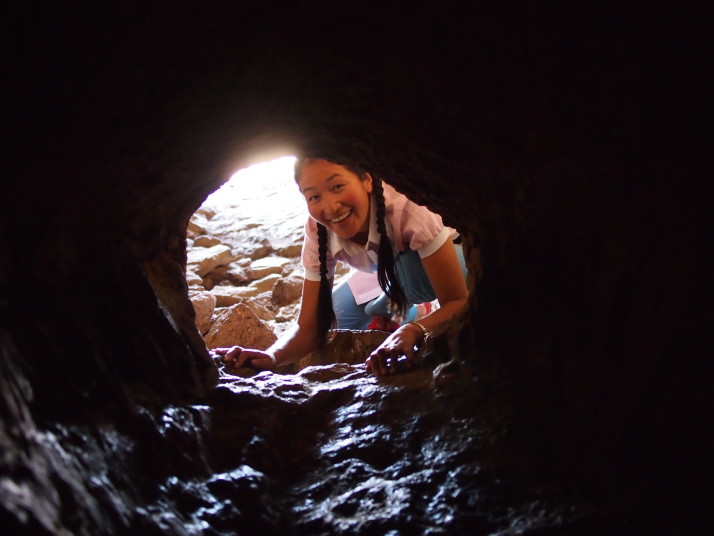 Oogii, the guide on our 9 day tour to the Gobi Desert in Mongolia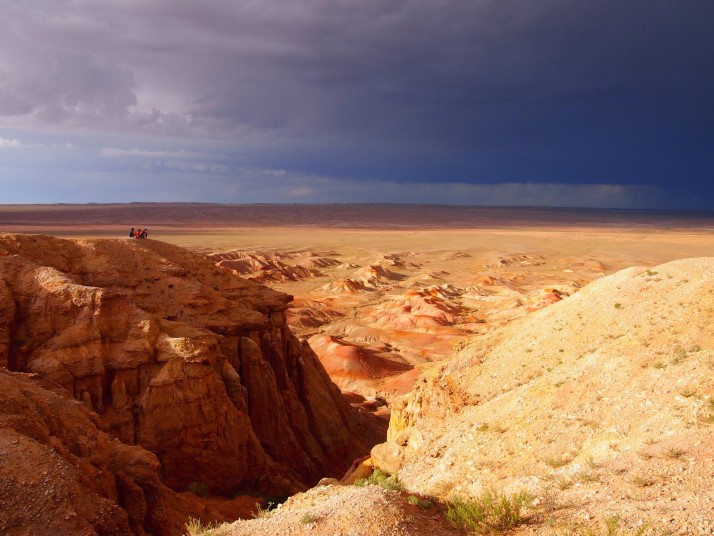 A thunderstorm swept through as we arrived Tsagaan Suvraga in Mongolia, leaving us with moody skies and sunlight with which to admire the eerie looking rock formations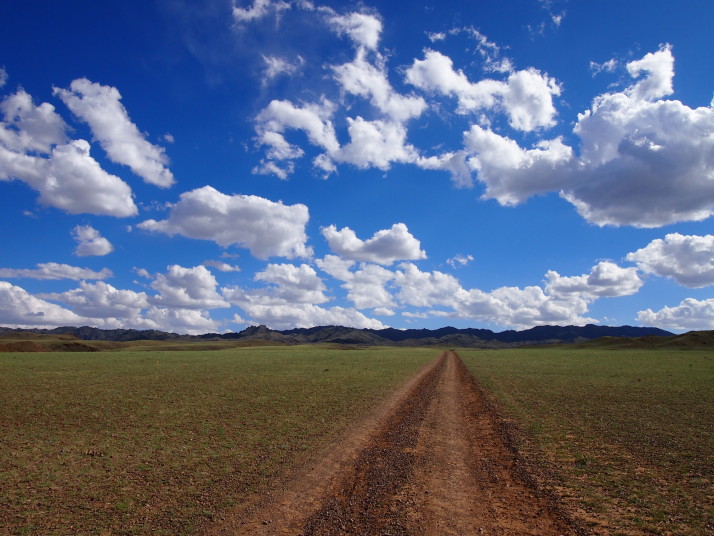 A typical road in Mongolia stretching off into the distance with no other man made feature in sight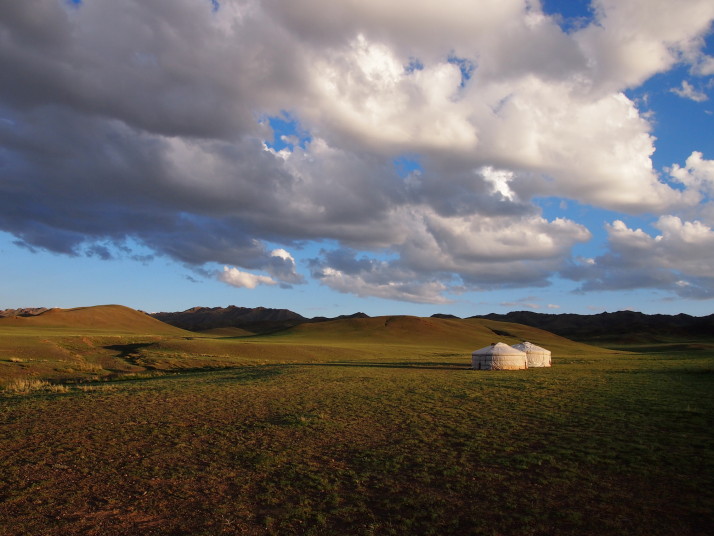 More than half of the Mongolian population still live in gers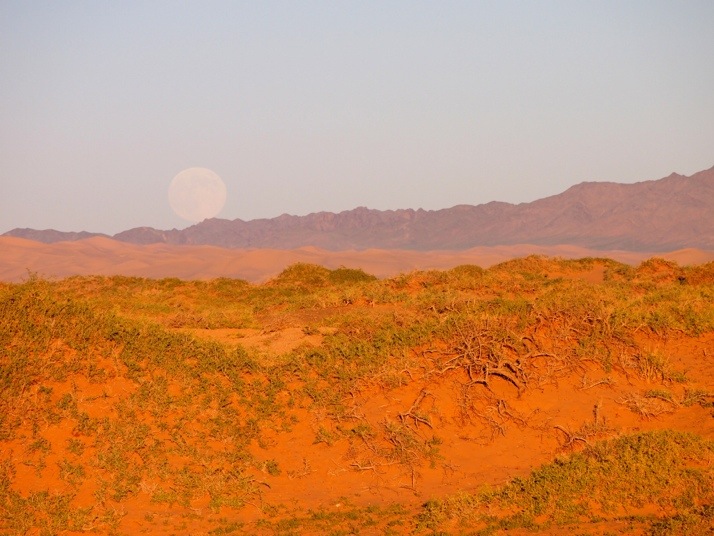 A huge full moon rising over the Gobi desert in Mongolia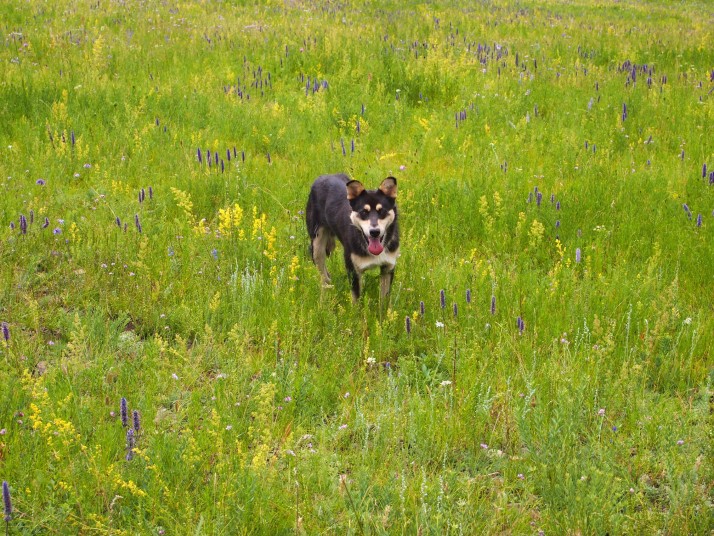 This dog decided to accompany us on a walk through Terelj National Park in eastern Mongolia. In honour of the great khaan we called him Chinggis!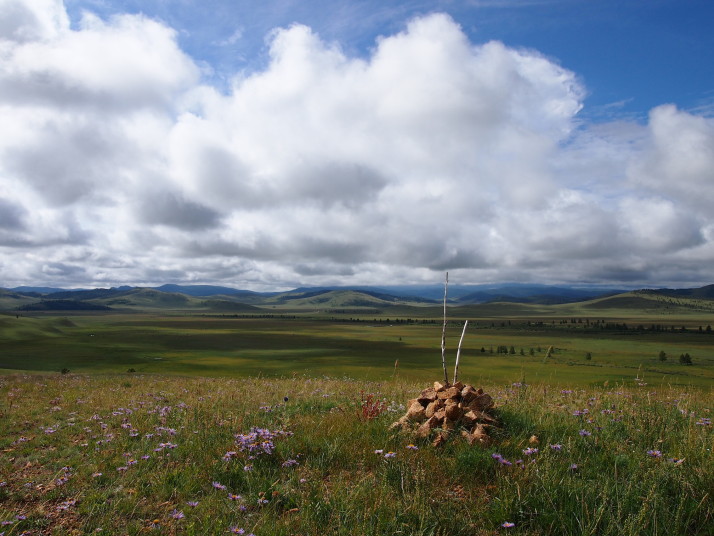 Ovoos, small cairns of rocks, are commonly found beside roads in Mongolia. Passing travellers add a rock to pray for a safe journey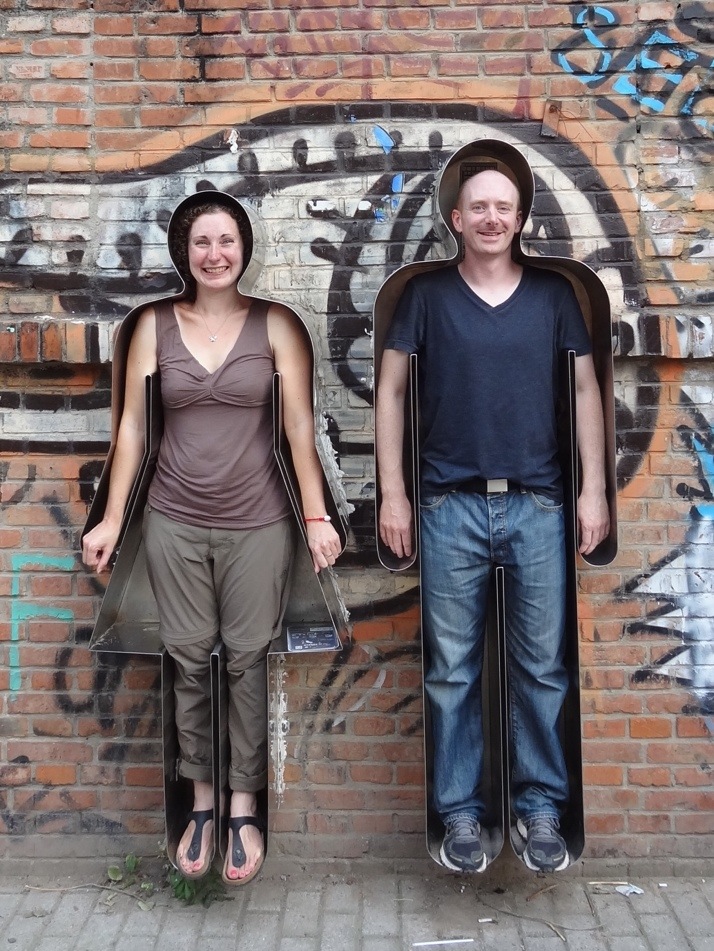 Actually this photo was taken on Andrew's camera but I snuck it in as it always makes me smile. We found this public artwork in Beijing's 798 District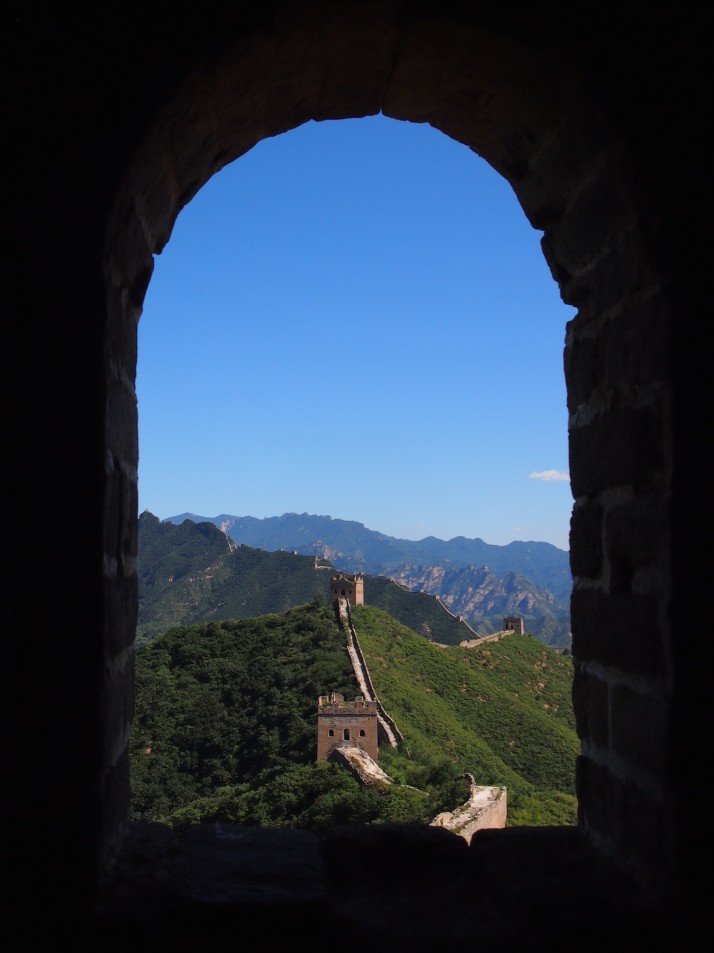 China's Great Wall seen through a window in one of the towers of the Jinshanling section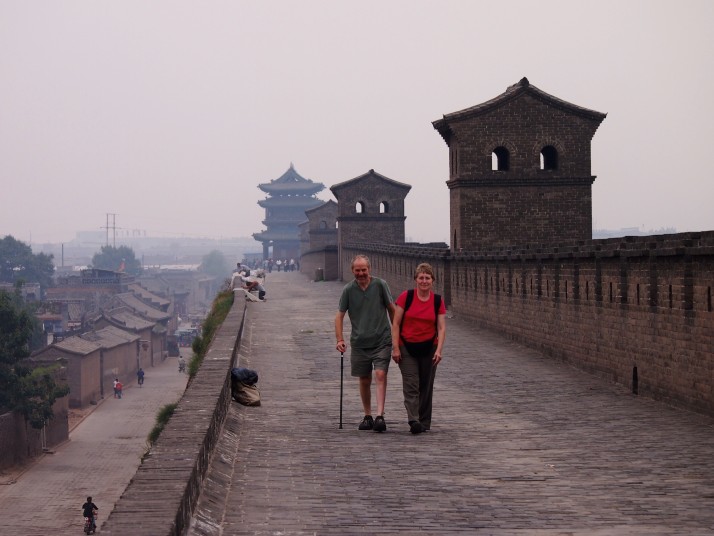 It was great to have my parents visit us for two weeks in China and I love this photo of them walking along Pingyao's city wall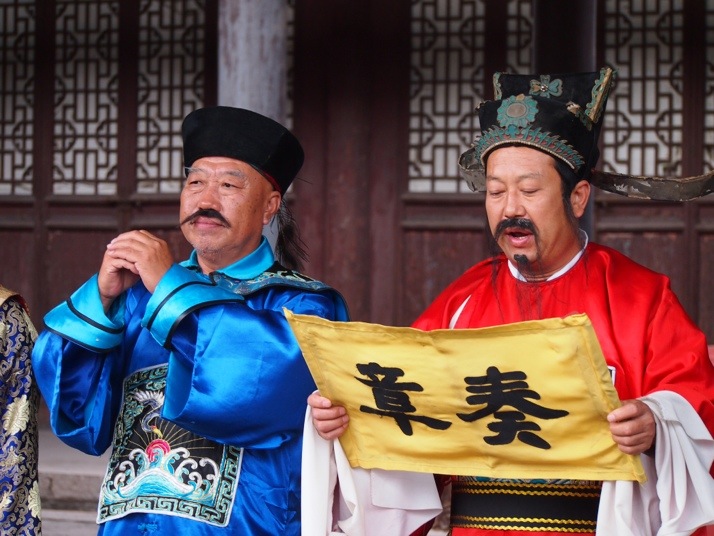 At the City God Temple in Pingyao we happened upon a play performed twice daily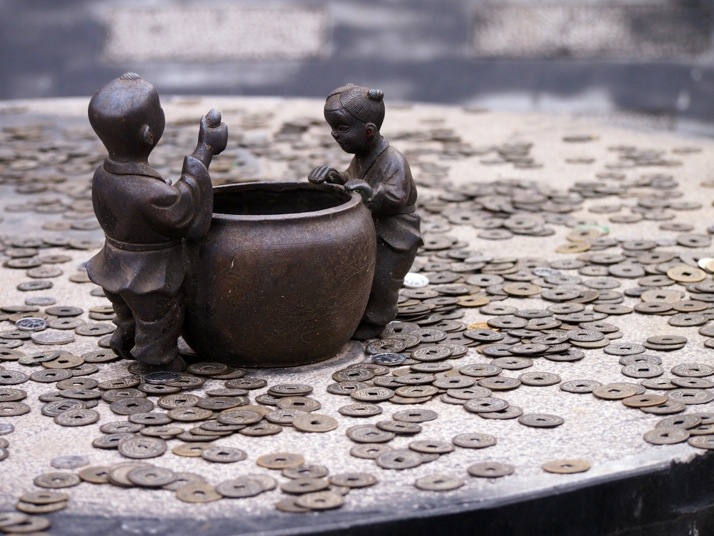 Temple visitors in China try to throw a coin into the pot for good luck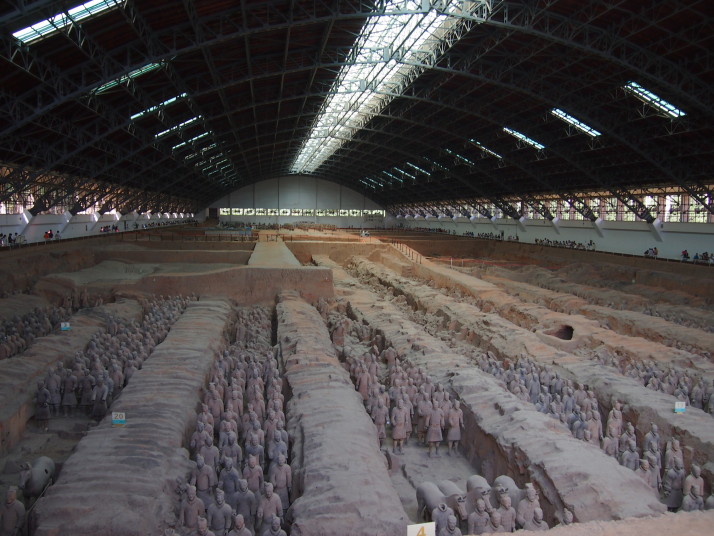 The scale of Pit 1 at the Tomb of the Terracotta Warriors near Xi'an took my breath away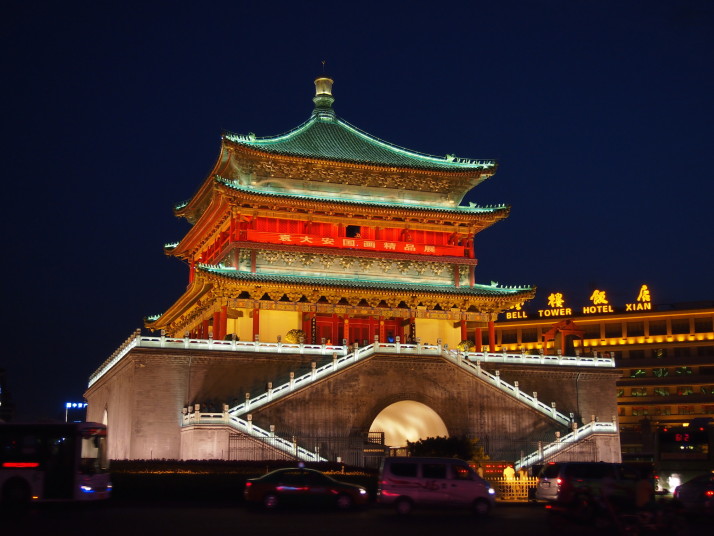 Bell tower in Xi'an – we never saw the bell, but judging by the size of the tower it must be pretty big!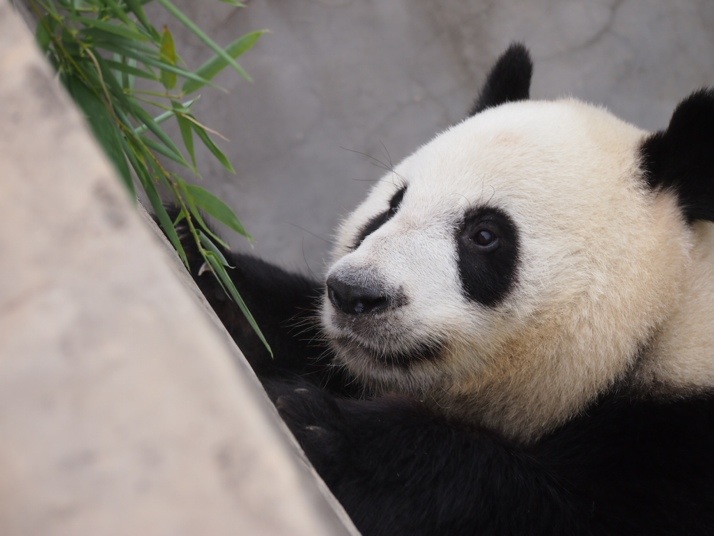 I would happily have spent hours watching the pandas at the breeding centre that we visited near Xi'an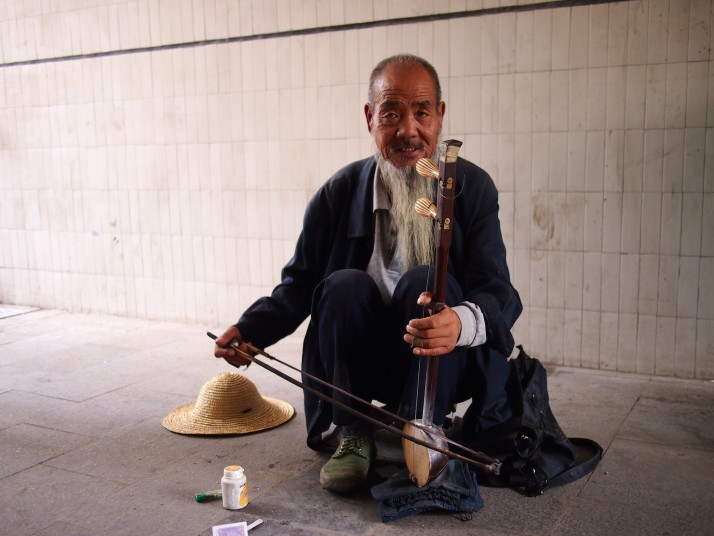 I don't have many people photos from China, largely being too intimidated by the crowds I think, but I'm glad I stopped to ask this busker in Yinchuan if i could take his photo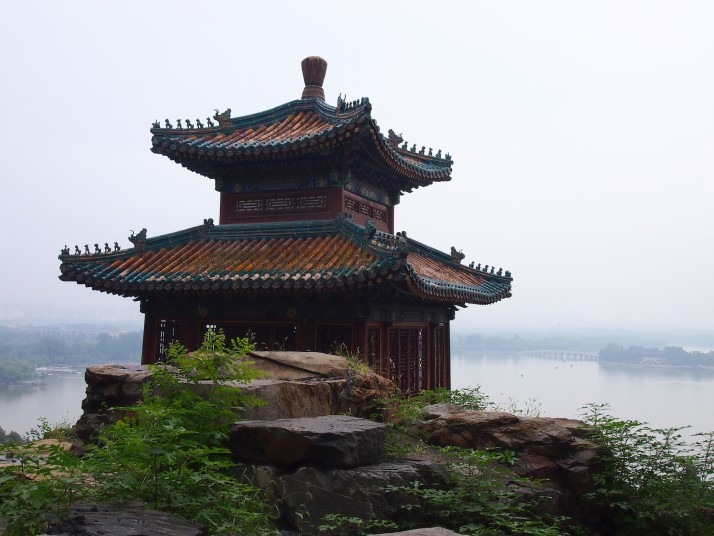 Side building near the Temple of Buddhist Virtue and view down to Kunming Lake at the Summer Palace in Beijing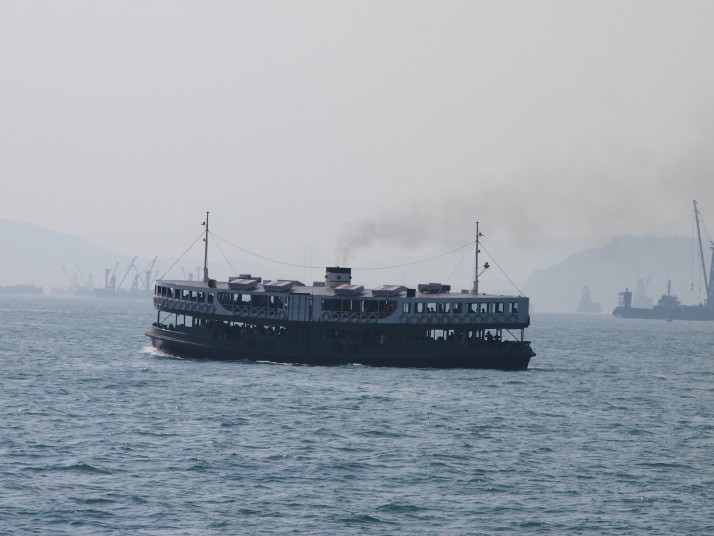 The Star Ferry which crosses Hong Kong's harbour has a distinctly retro look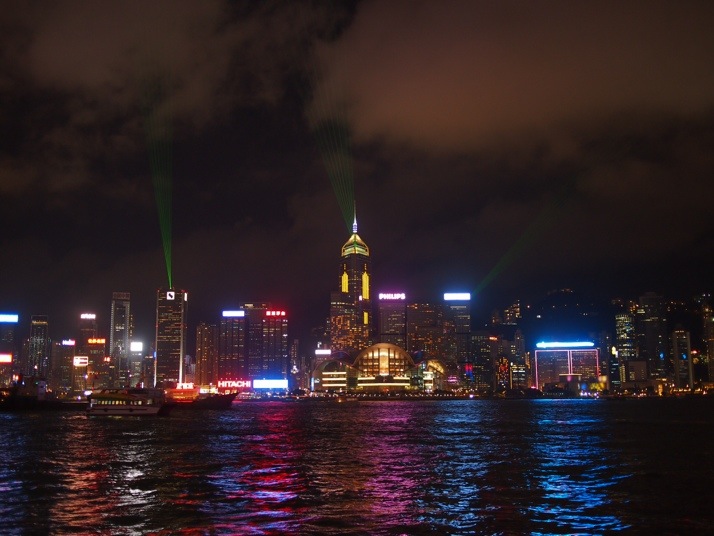 Hong Kong's skyline is justifiably famous. Every evening at 8pm there is a free light show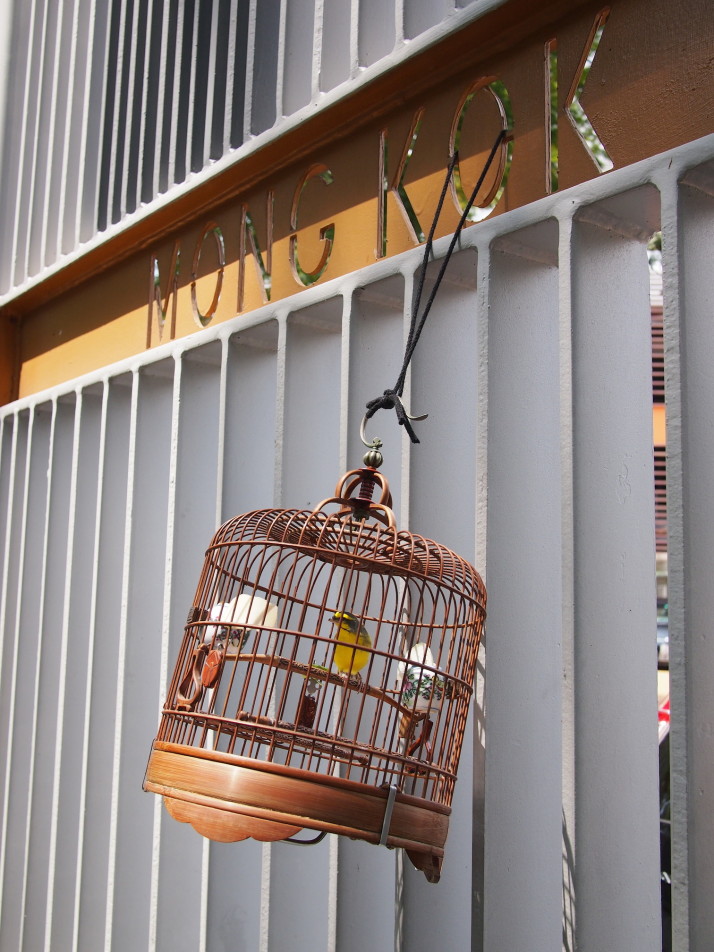 The Mong Kok area of Hong Kong is famous for its markets including song birds which locals keep as pets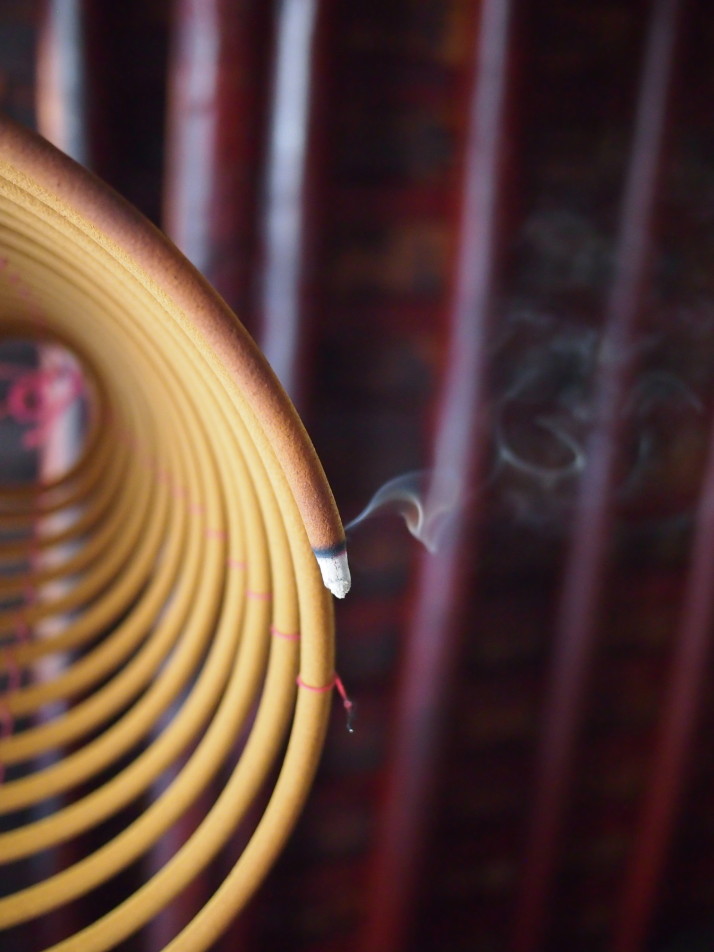 A burning incense coil hangs from the ceiling in one of Hong Kong's temples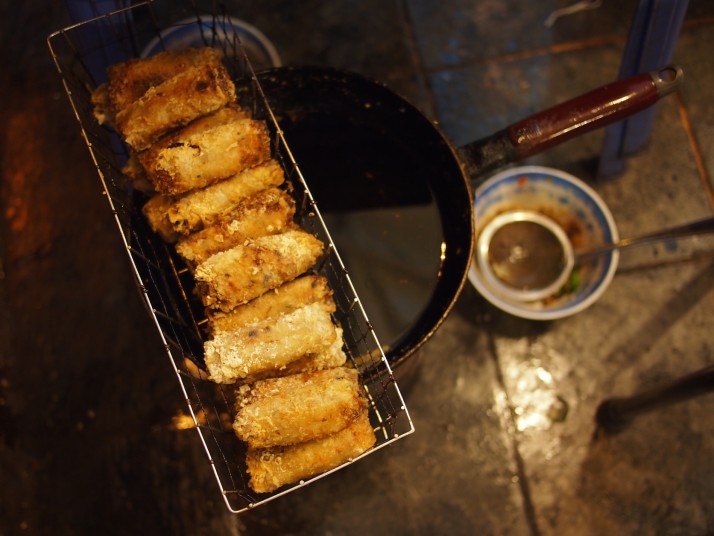 We found the world's best spring rolls in a small restaurant in Hanoi, Vietnam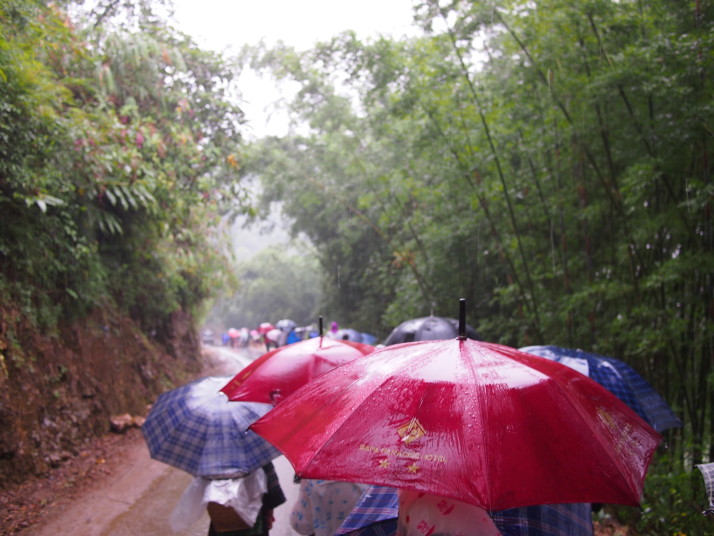 We joined a very rainy walk to some local villages along with an entourage of local ladies selling crafts during our stay in Sa Pa in northern Vietnam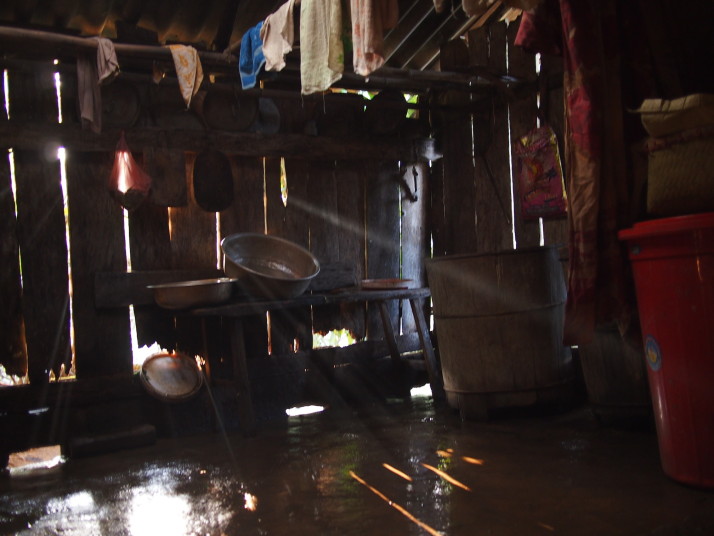 During a homestay visit near Sa Pa we took a traditional herbal bath in the house of the sister of our host family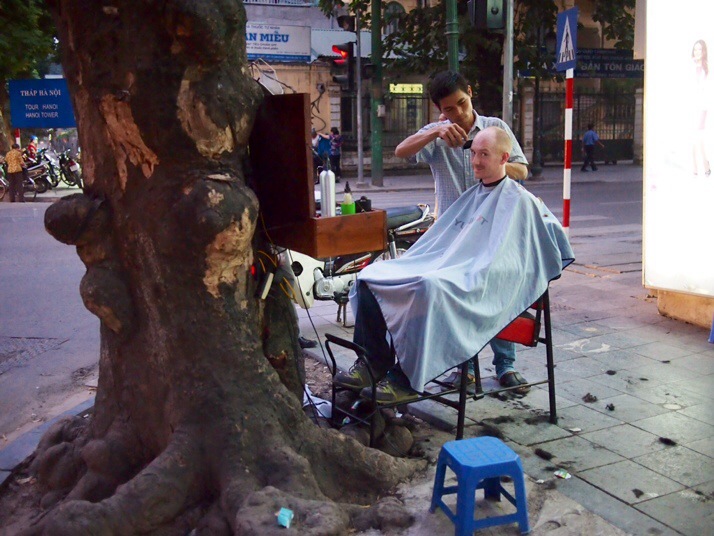 Andrew having the first of many street-side haircuts, this one was in Hanoi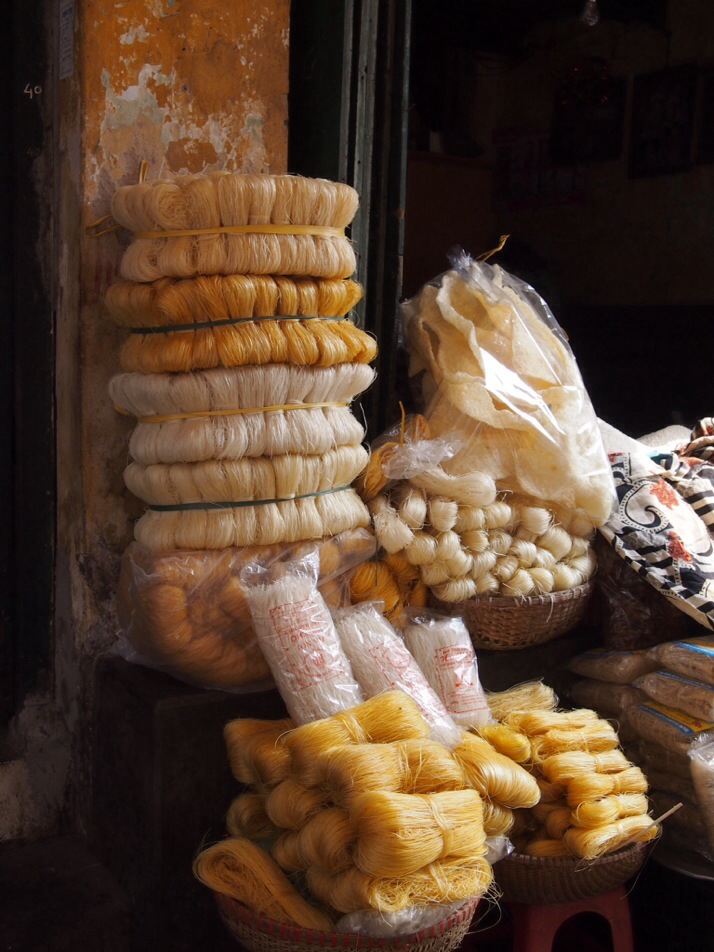 There are far more varieties of noodles than I ever dreamed of for sale in Vietnam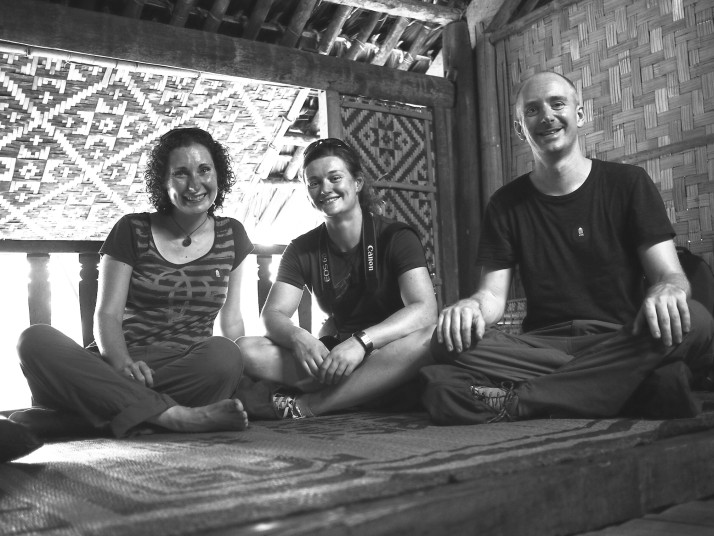 Our friend Jo visited us for the first time in Vietnam. I was trying to brighten this photo which we took at the Vietnam Museum of Ethnology and really liked the effect I got by changing it to black and white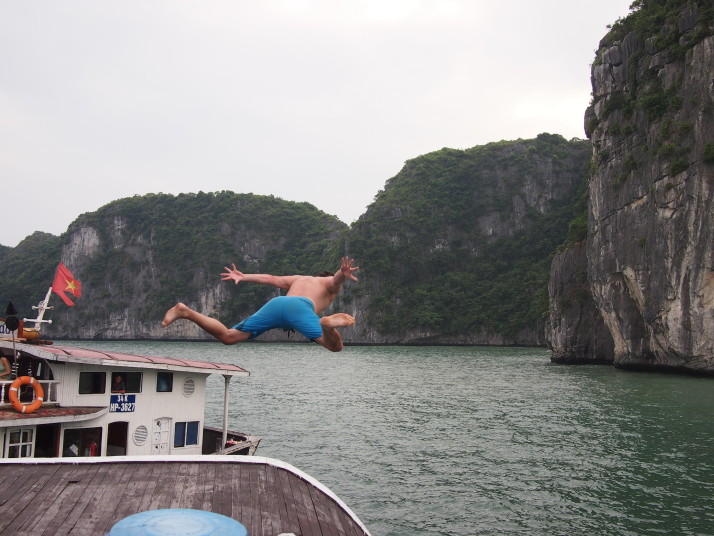 One of our fellow daytrippers diving off the boat during our cruise around Ha Long Bay from Cat Ba Island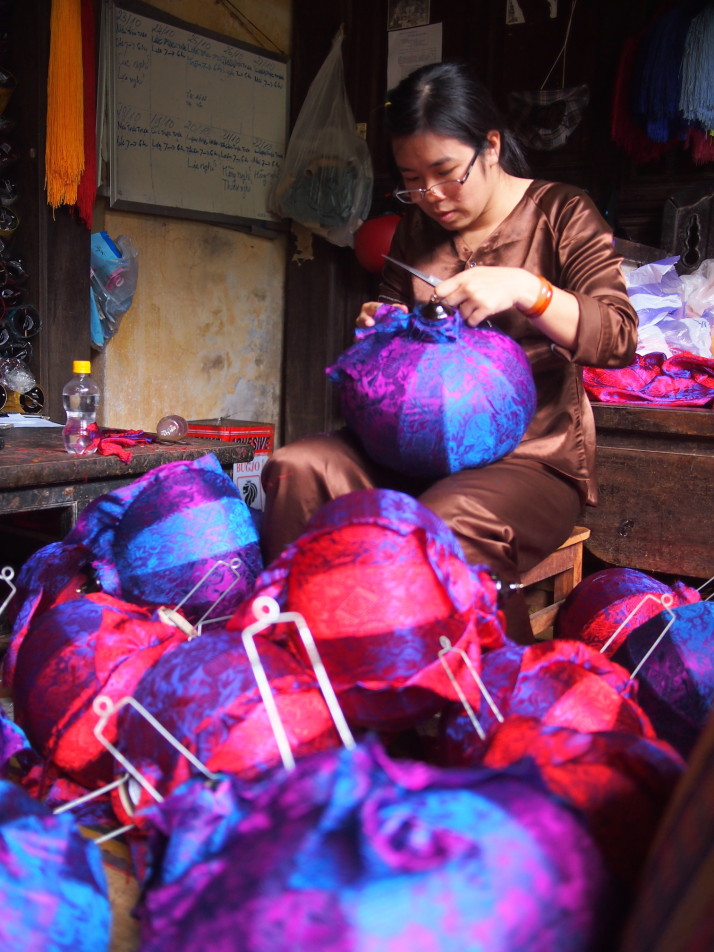 A lady making silk lanterns at a craft shop in Hoi An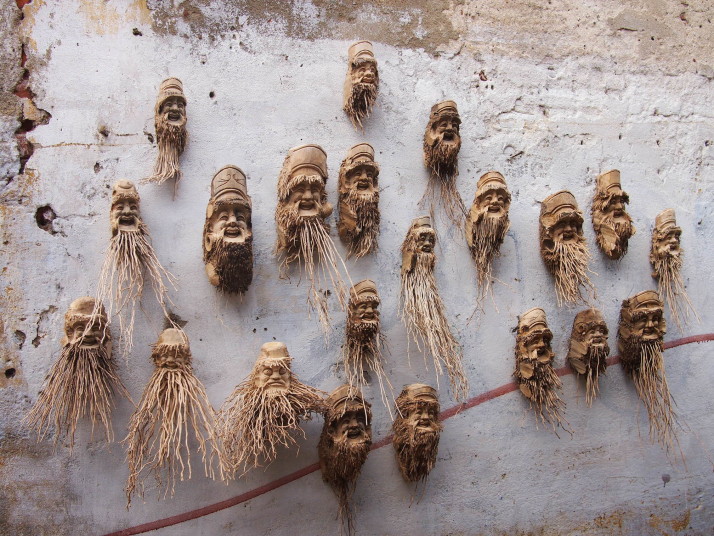 Wooden masks on a wall in Hoi An, Vietnam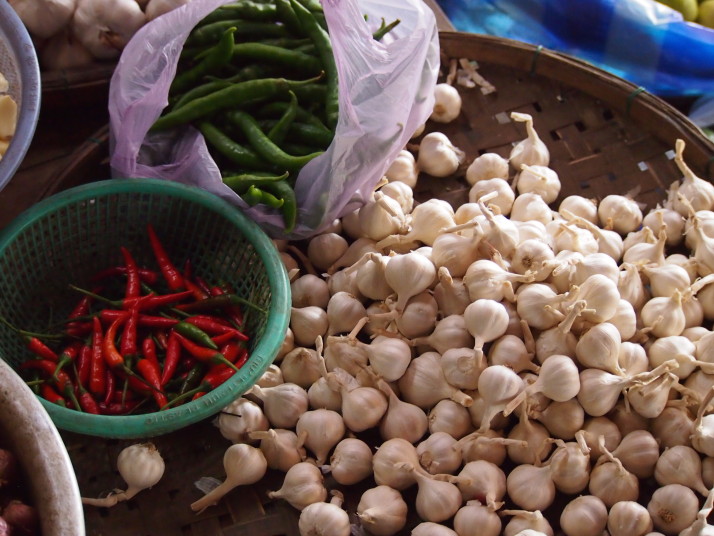 Garlic and chillis are frequently used in Vietnamese cuisine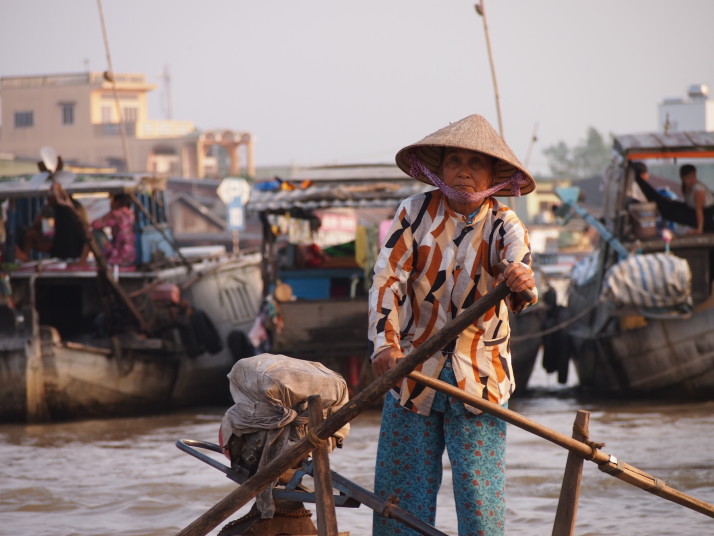 The floating market at Cai Rang was fascinating and we loved watching the locals' standing up rowing technique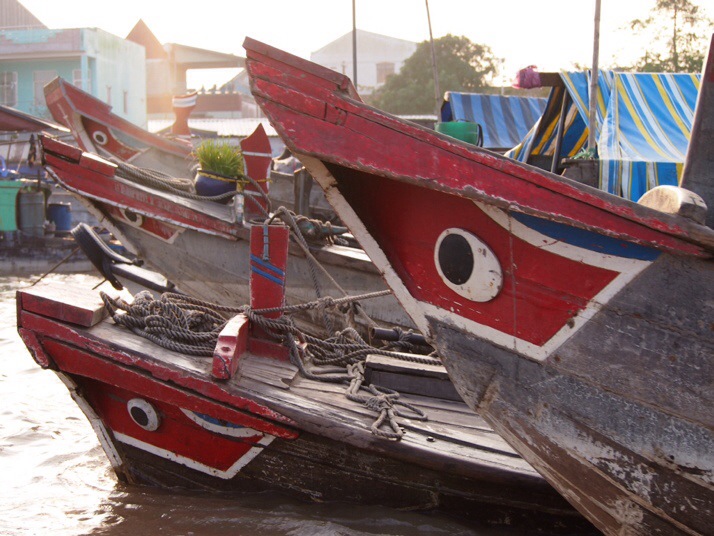 Vietnamese boats have eyes…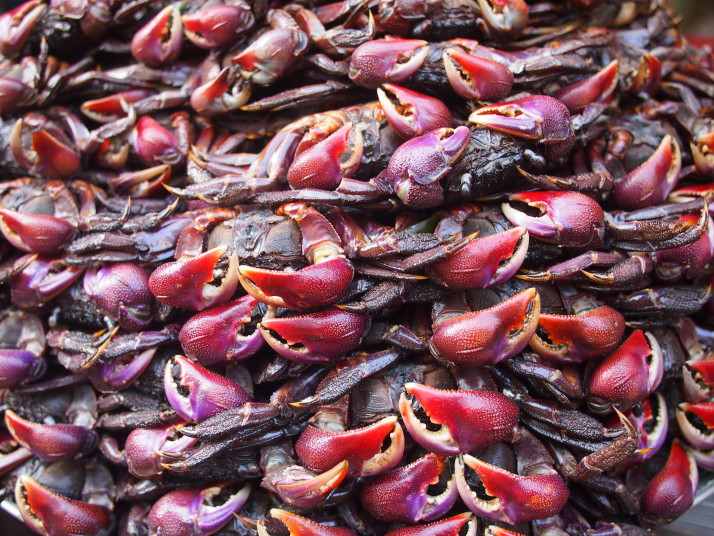 Crabs for sale at the Cai Rang land market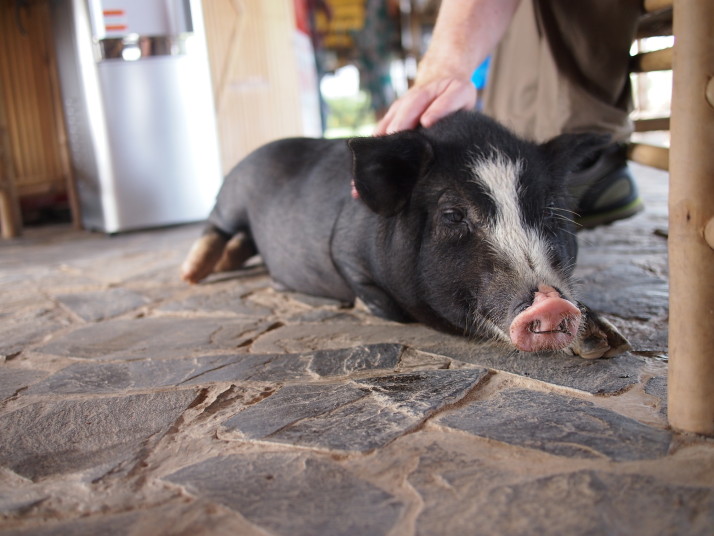 Bacon, the pet pig at Nguyen Shack homestay made very cute grunting noises when we scratched his back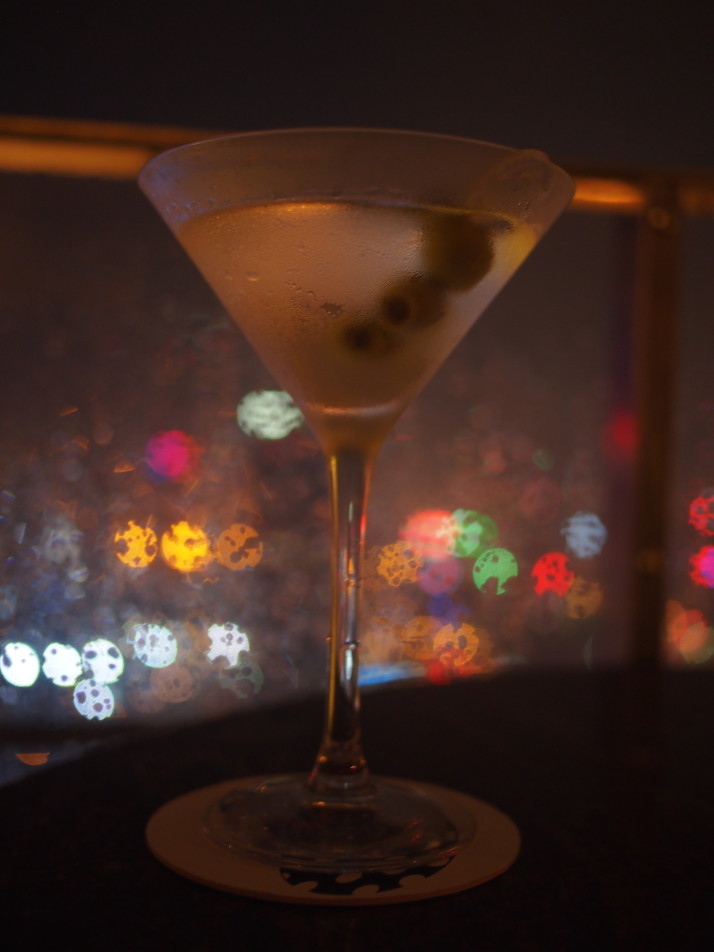 Our trip was occasionally glamorous… To celebrate an incredible two weeks travelling through Vietnam with Jo we had cocktails in the rooftop bar of the Sheraton Hotel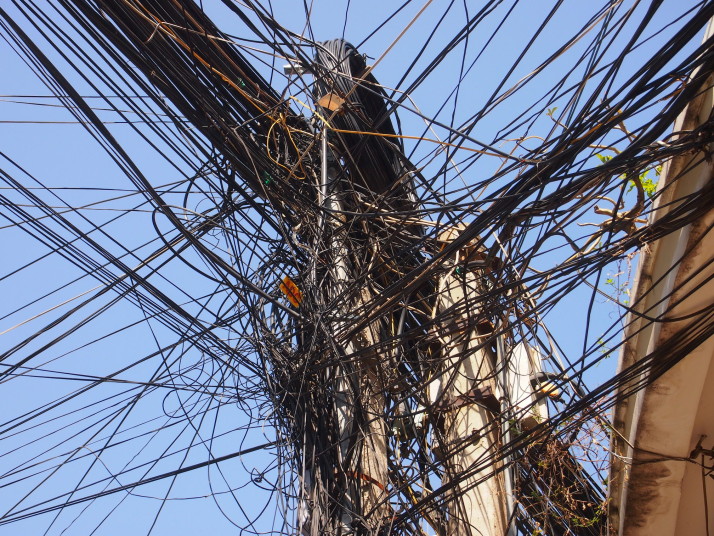 We really felt for the guys who have to fix any faults with the electrical systems in China and Southeast Asia. This tangle was above the streets in Phnom Penh.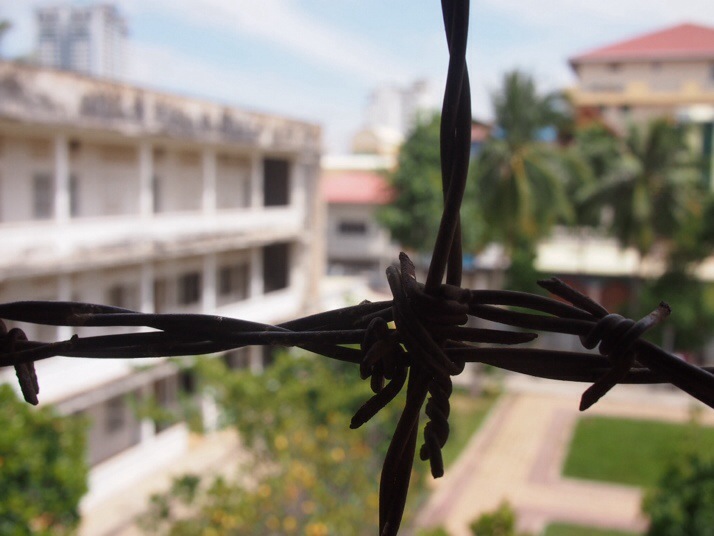 The atrocities committed at the Tuol Sleng prison in Phnom Penh during Pol Pot's regime defy belief
Rush hour in Phnom Penh, Cambodia, as seen from the back seat of a tuk-tuk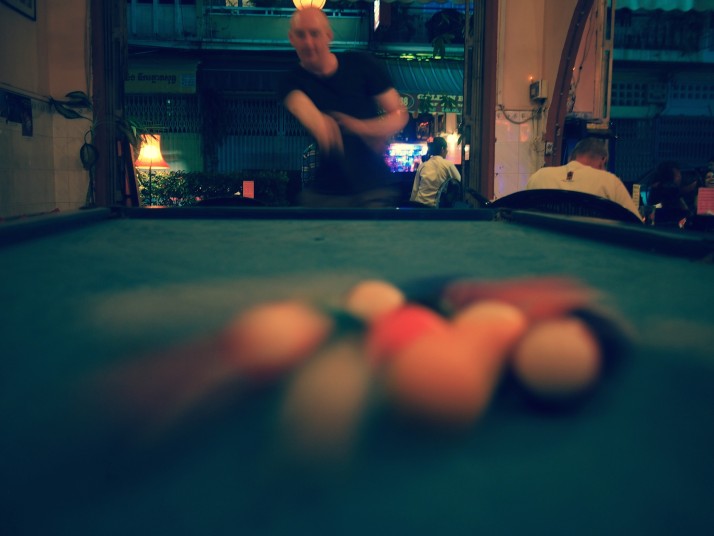 Andrew breaking the pool balls in a bar on street 172, Phnom Penh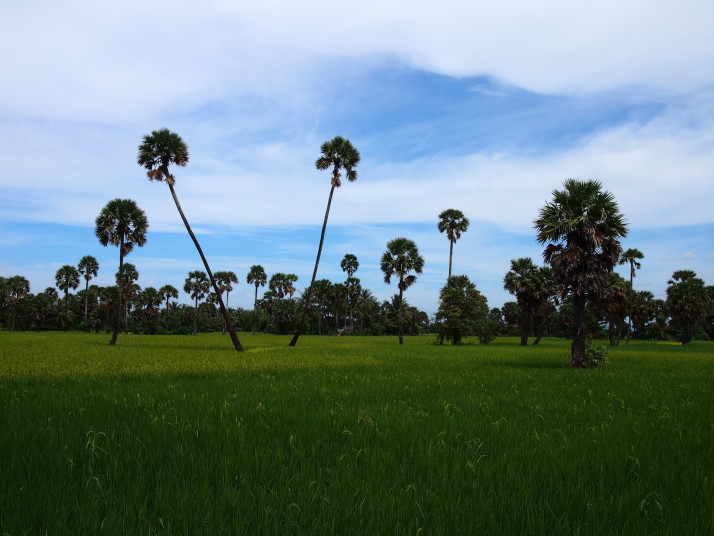 Palm trees and rice paddies near Kampot, Cambodia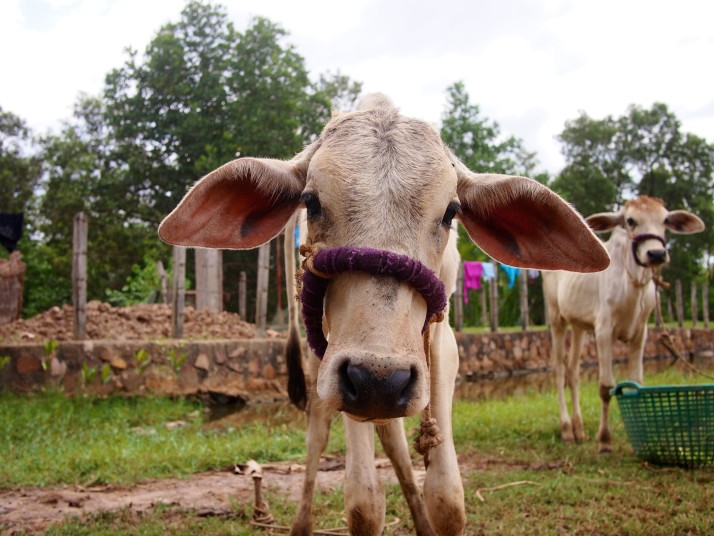 A curious calf near Kampot, Cambodia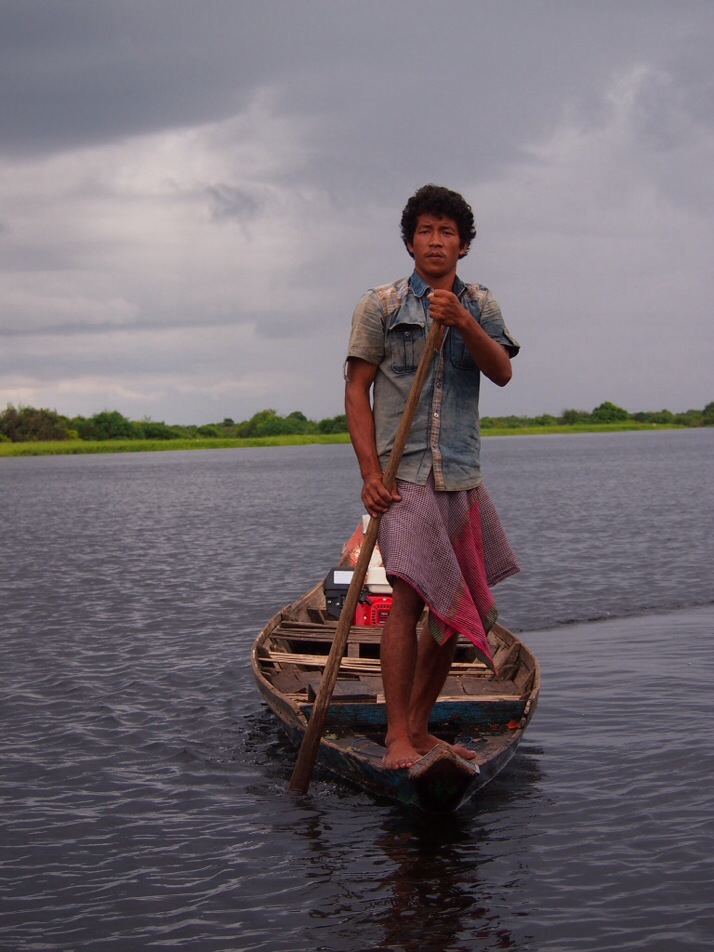 A man paddling across to collect a box from the boat we took from Battambang to Siem Reap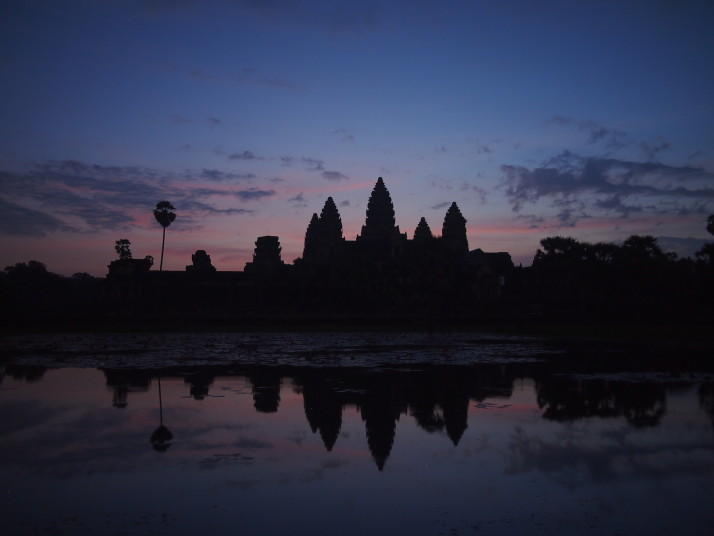 It was worth getting up at 4am to see the sky slowly turning pink behind the iconic towers of Angkor Wat
Stone carving detail at Preah Khan temple, Angkor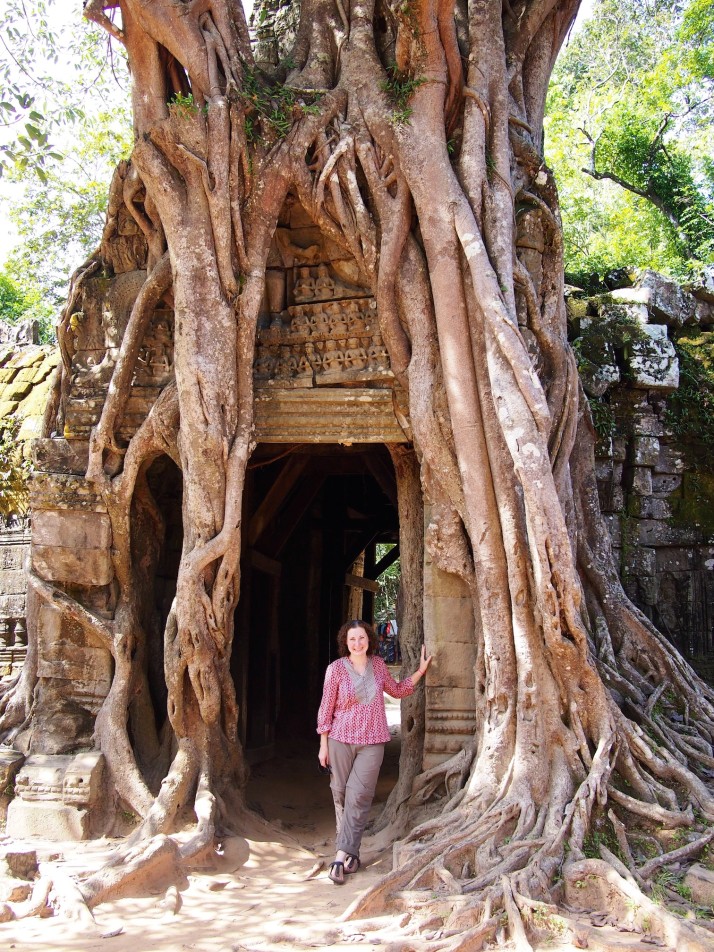 Tree roots engulfing a gate at Ta Som temple near Siem Reap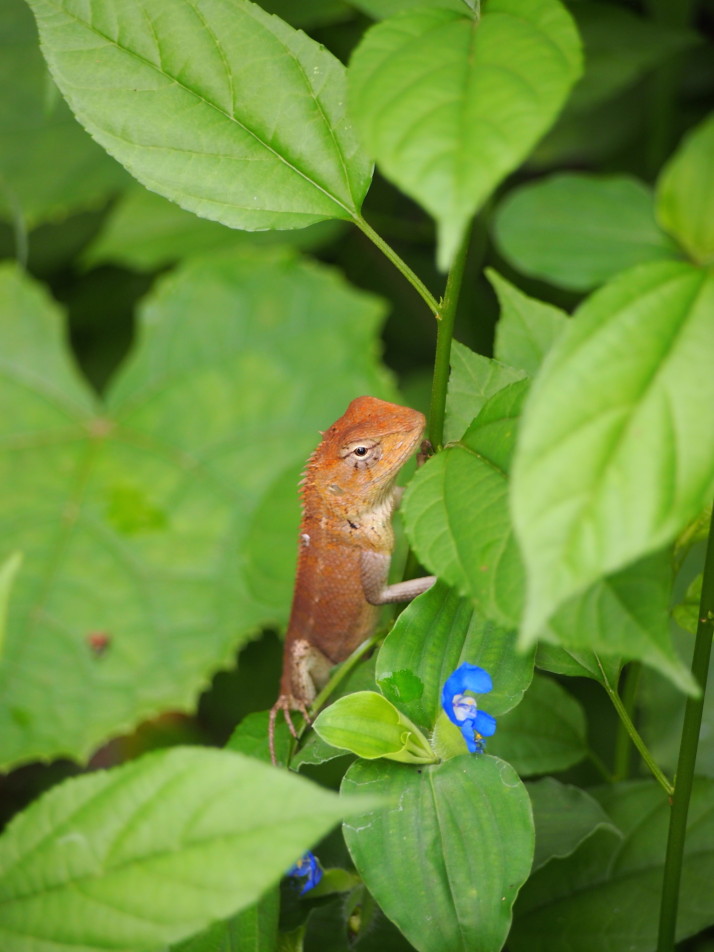 A Changeable Lizard in the undergrowth at Bakong temple, Roluos Group, near Siem Reap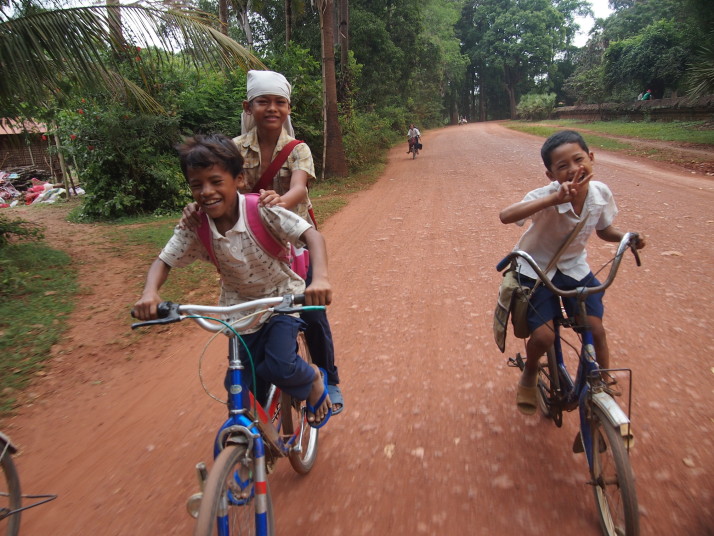 These Cambodian boys thought it would be a hoot to chase after our tuk-tuk on their bikes when we drove past!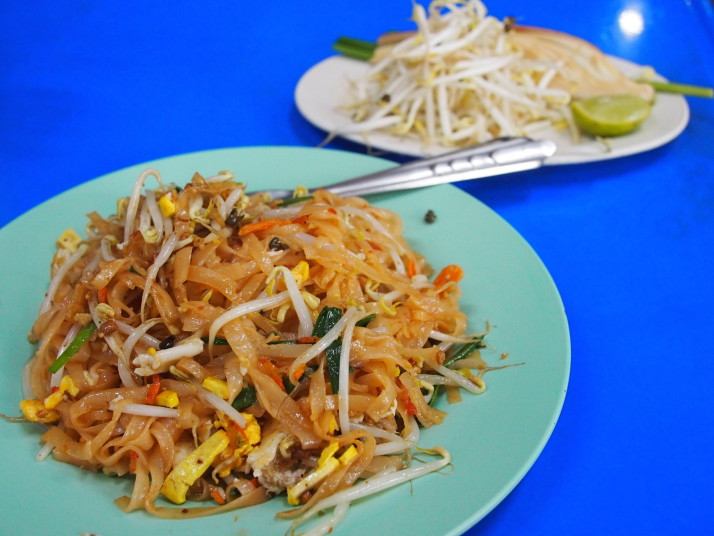 Pad Thai was one of our favourite Thai street food meals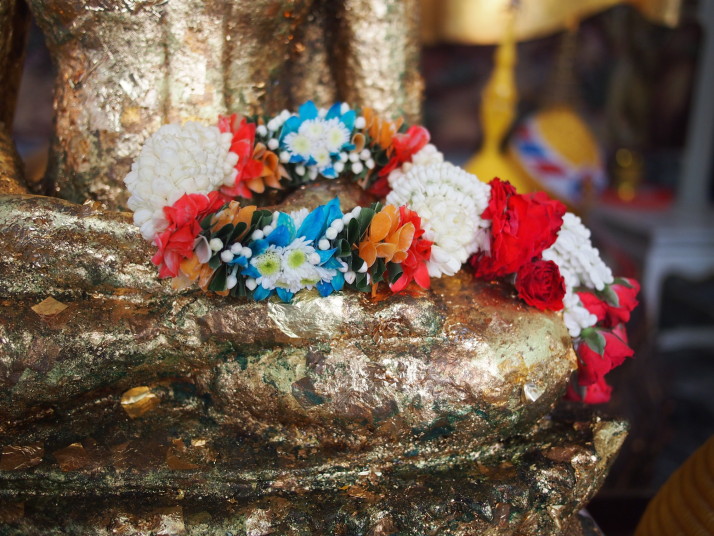 Buddha statue detail covered with offerings of flowers and gold leaf at Wat Pho, Bangkok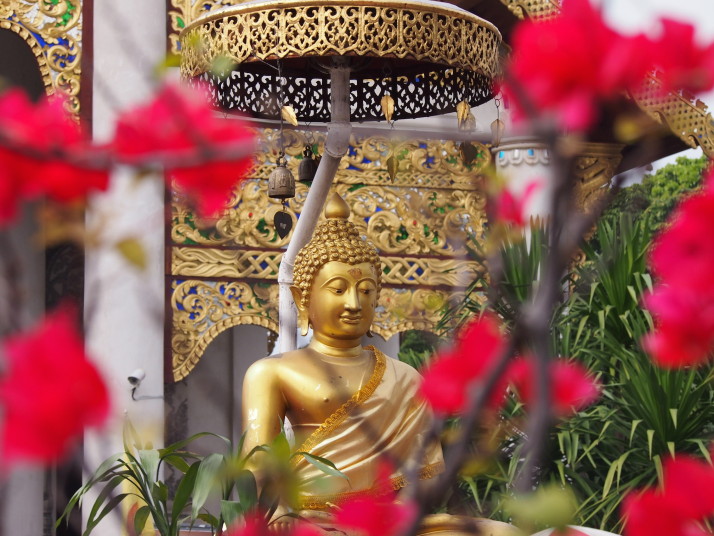 Buddha statue at Wat Chedi Luang, Chiang Mai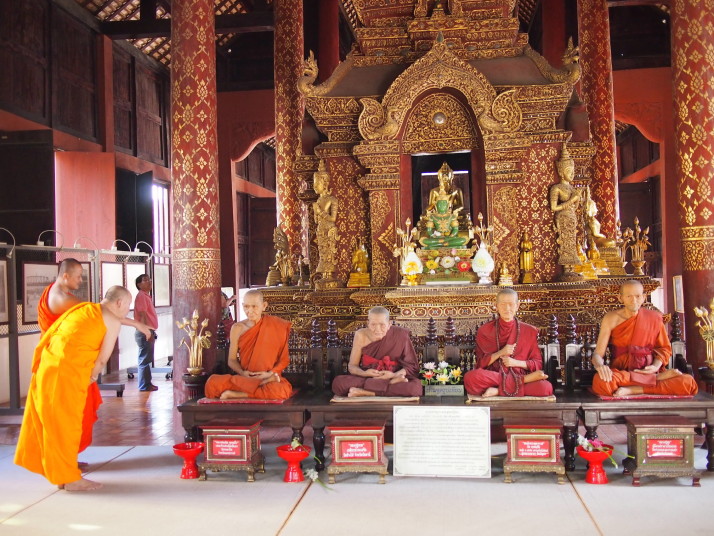 Real monks checking out the spookily lifelike fibreglass models of their venerated predecessors at Wat Pha Singh, Chiang Mai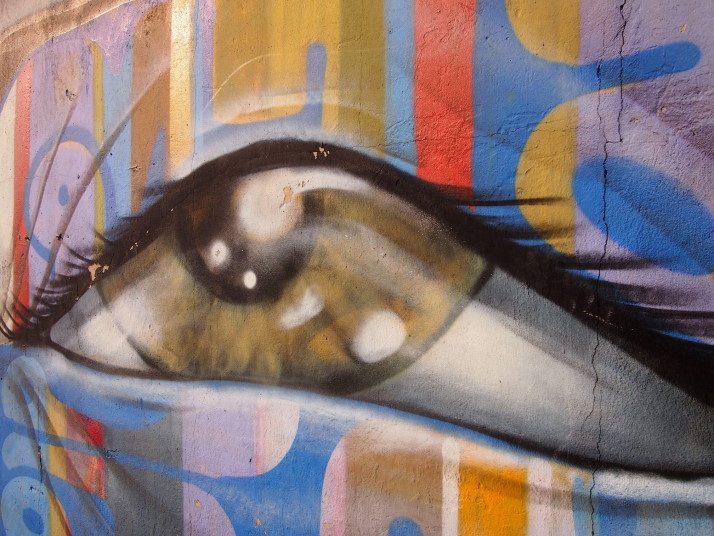 Street art in Chiang Mai, Thailand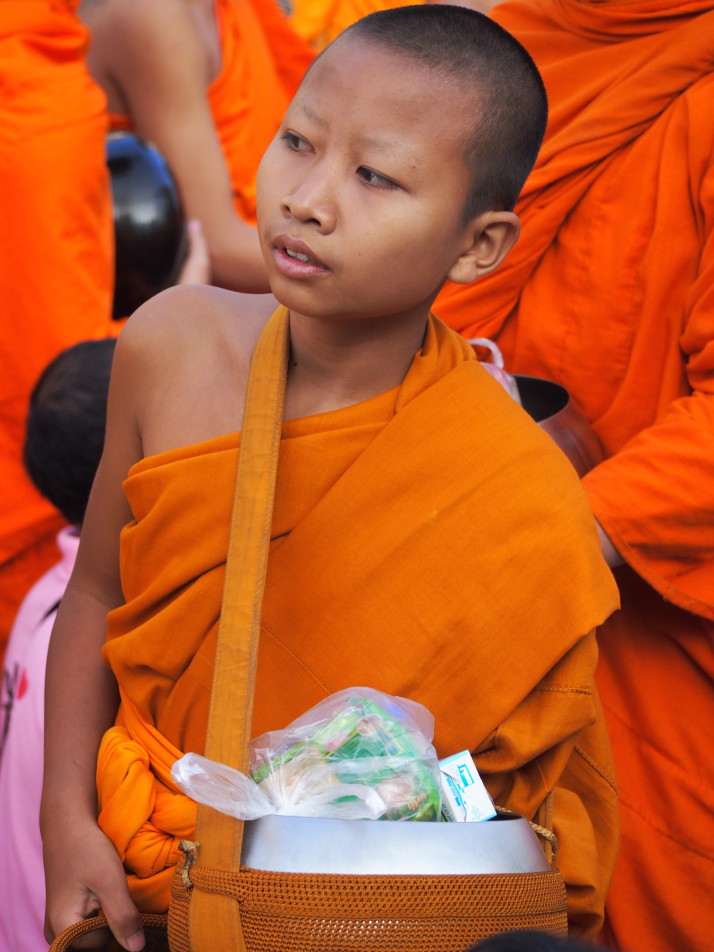 A young monk collecting alms at the annual alms-giving to 10,000 monks in Chiang Mai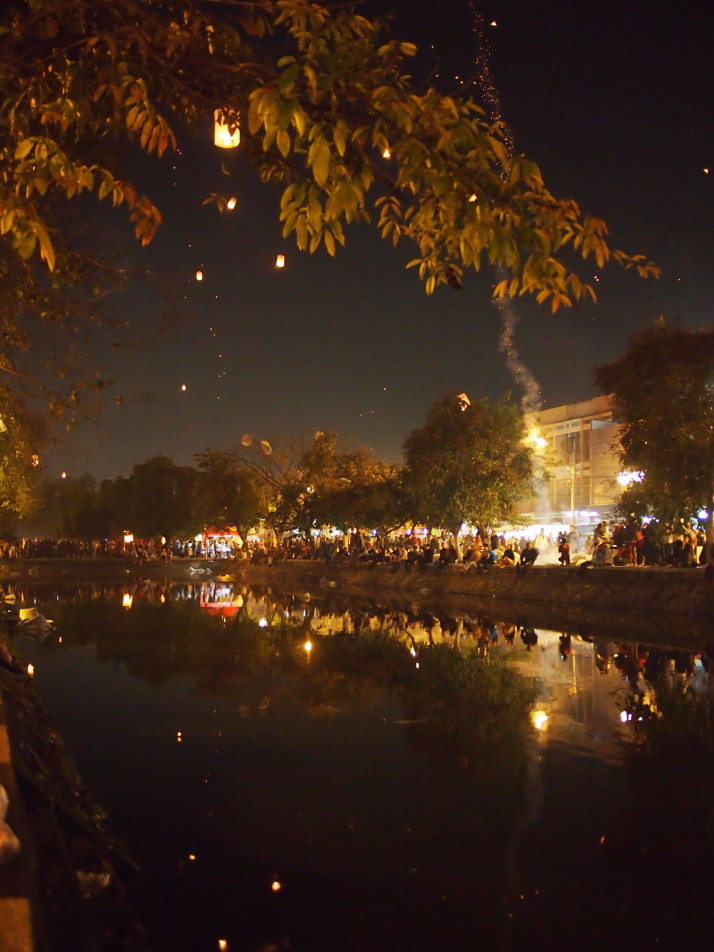 Lanterns floating above the moat beside Chalyaphum Road in Chiang Mai to wish for good fortune in the New Year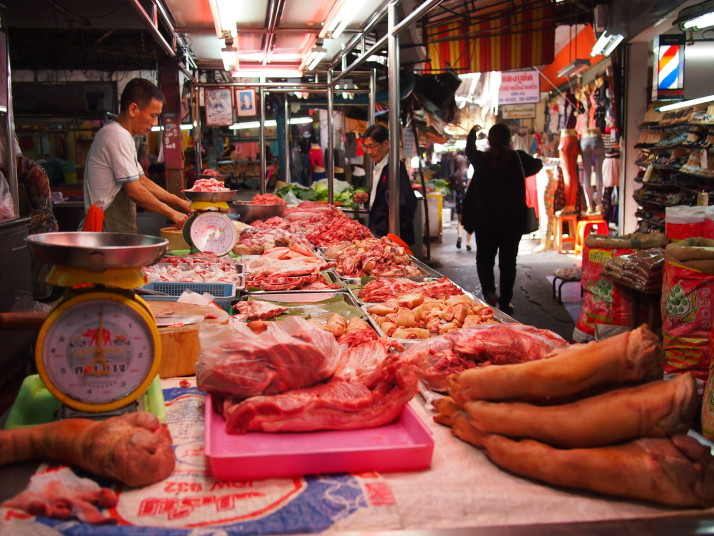 A butcher's stall at the Tonlamyai market in Chiang Mai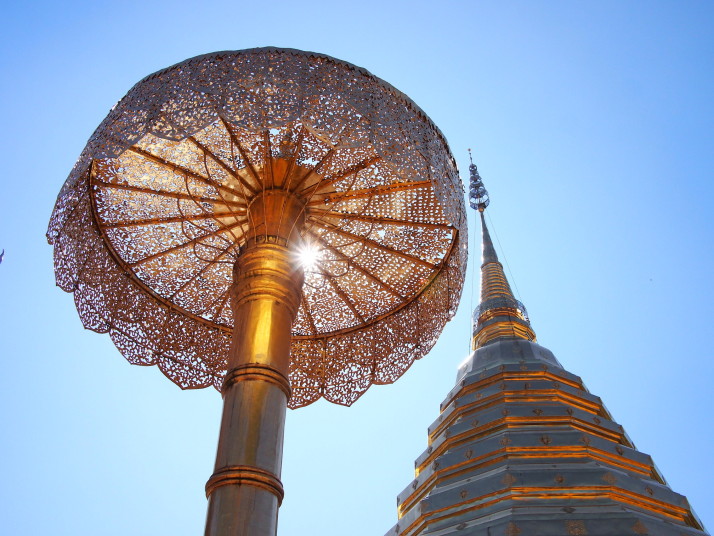 Wat Prathat Doi Suthep stands on a hilltop overlooking Chiang Mai and is notable for the amount of gold covering its monuments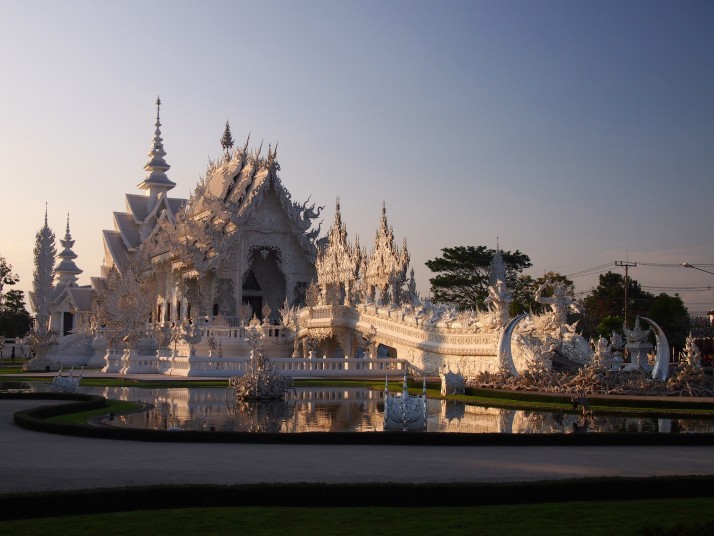 The intricate White Temple near Chiang Rai is full of popular culture references as well as traditional Buddhist iconography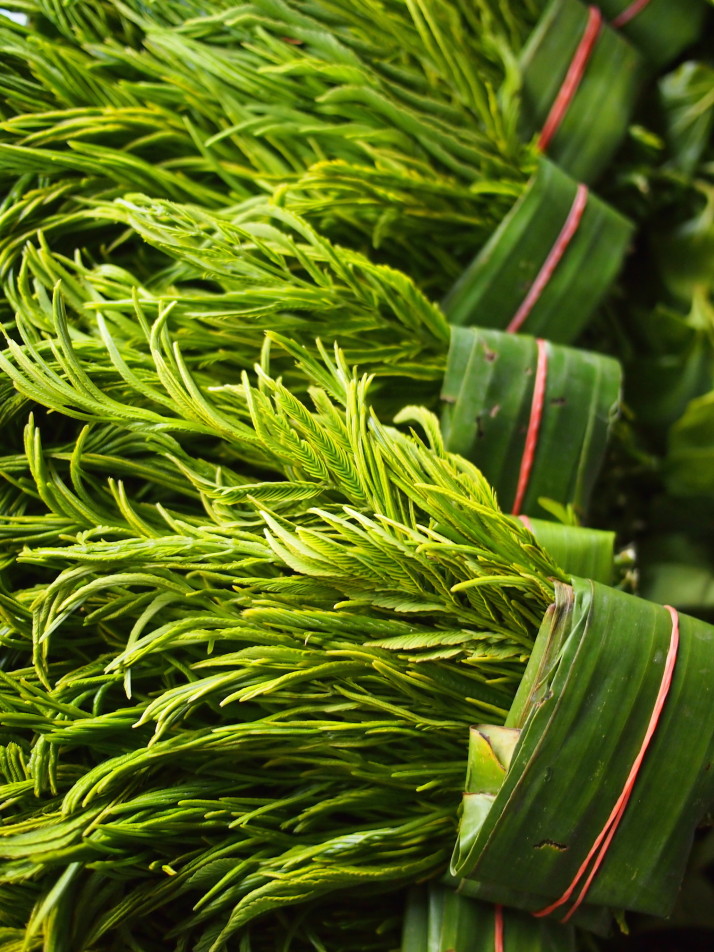 Bundles of herbs for sale in the market near the cookery class we took in Chiang Mai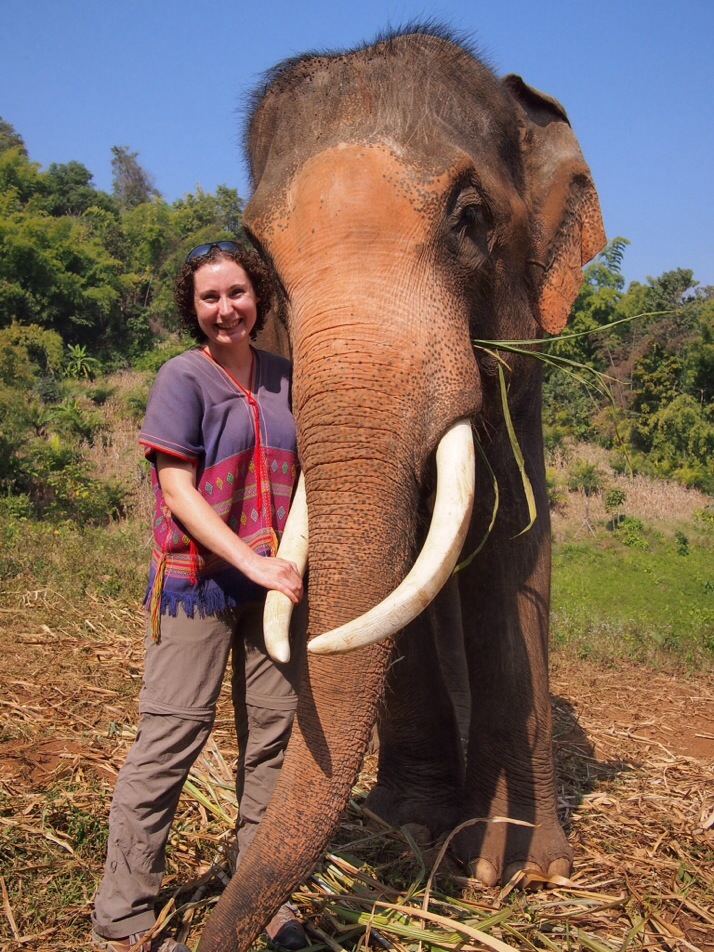 With my elephant Bunjun on our day as elephant owners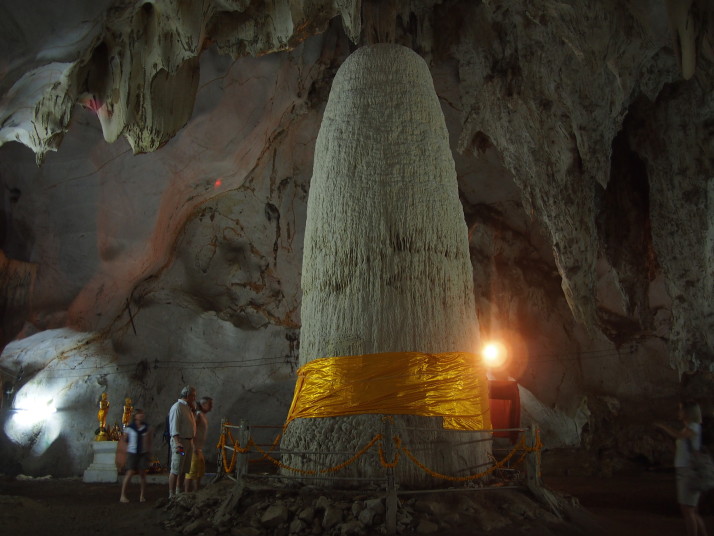 Stalagmite in Mueng On Cave, north of Chiang Mai
Buddha at Wat Mahathat, Sukhothai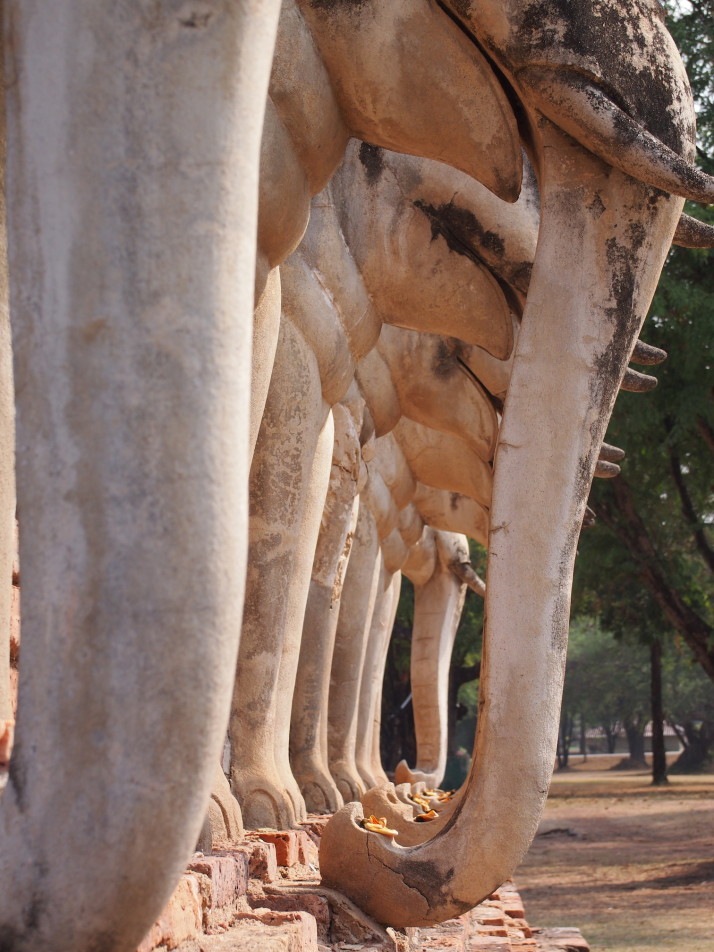 Images of elephants are everywhere in Thailand, including surrounding this chedi at Wat Sorasak, Sukhothai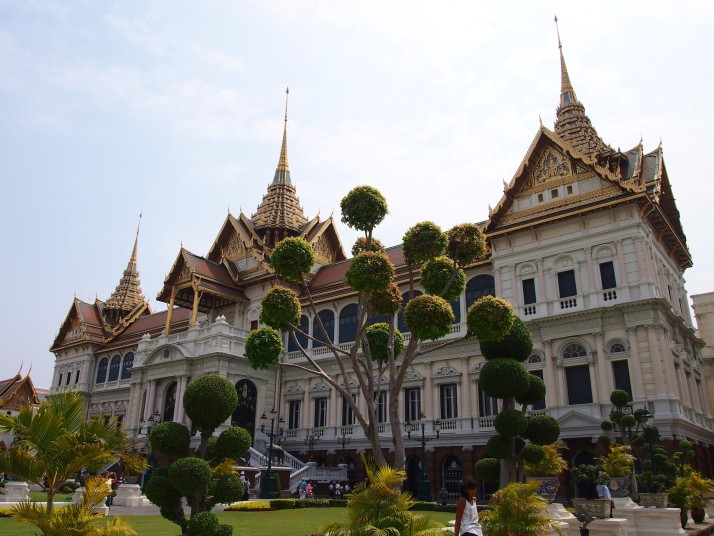 The impressive Grand Palace in Bangkok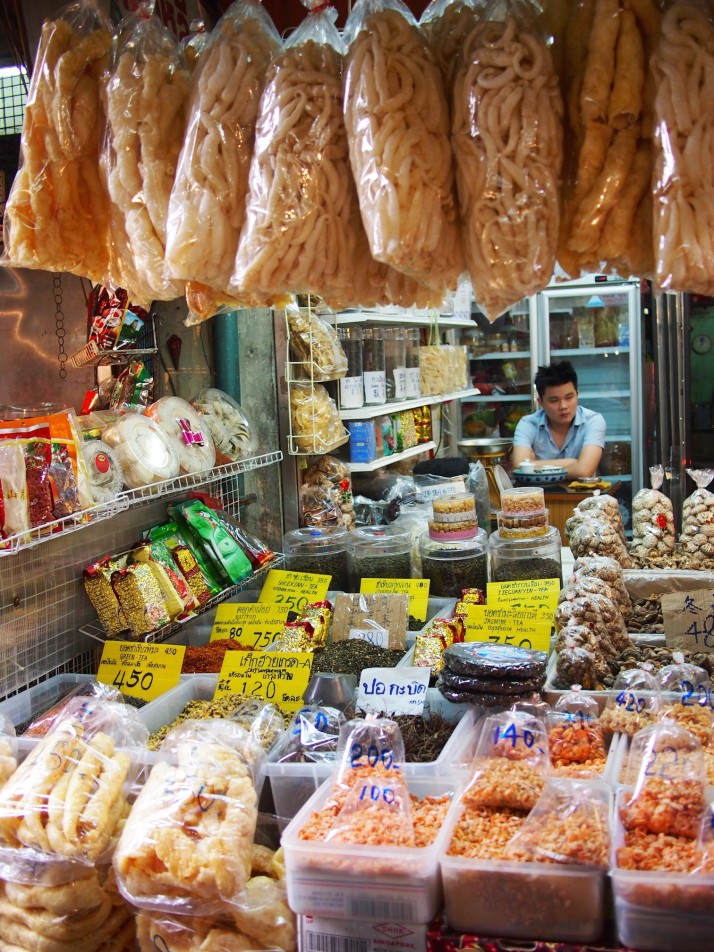 A shop in Bangkok's Chinatown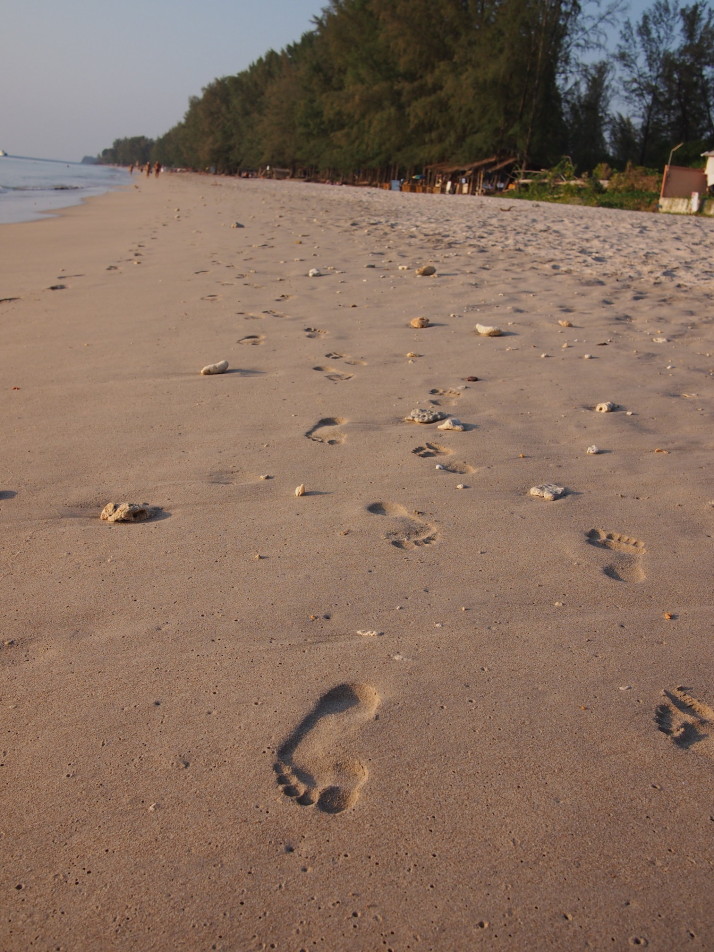 Footsteps on Long Beach, Koh Lanta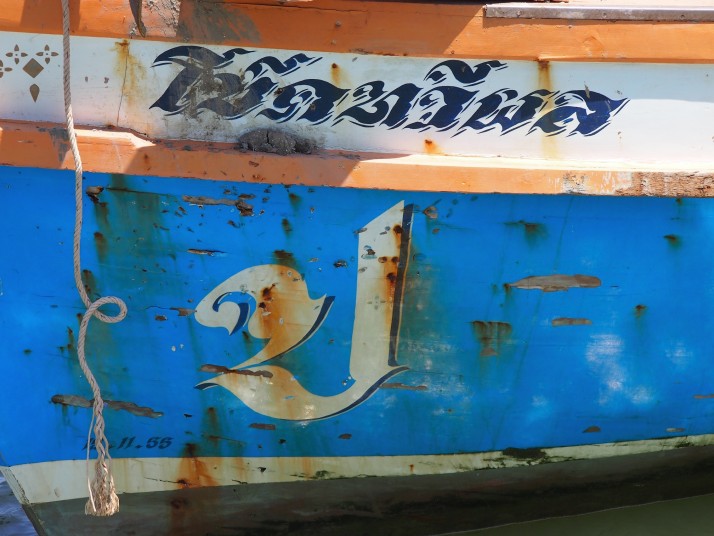 I especially liked this boat detail that I spotted in Koh Lanta's Old Town as it looks like a J – I assume it's actually a Thai letter