Often called the Venice of the north, a subtitle claimed by other notable European cities such as St. Petersberg, Bruges, and er, Manchester, Amsterdam is famously known for its canals – it has more than any other city in the world – 60 miles of them in total!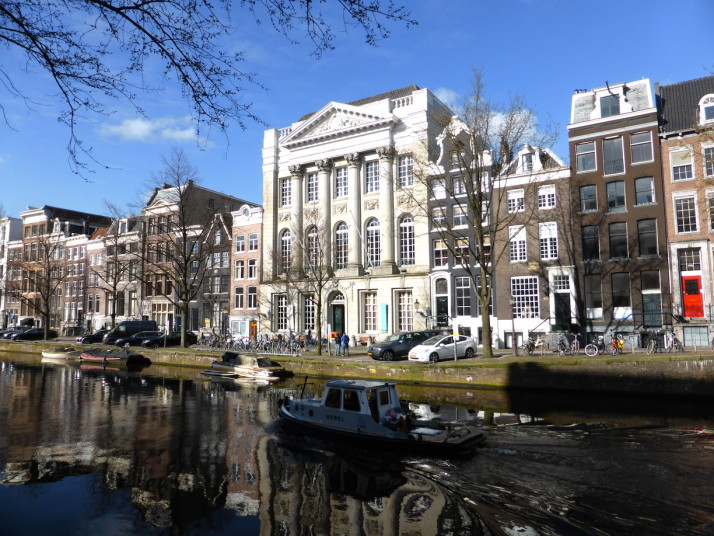 As I'm sure we've written about before, one of the first things we like to do when we arrive in a new place is to wander the streets nearby to get our bearings, scope out the local amenities and to get a feel for the neighbourhood. Even better if there are self-guided walks, which for European cities are easier to find, and we've particularly enjoyed Rick Steve's audio tours.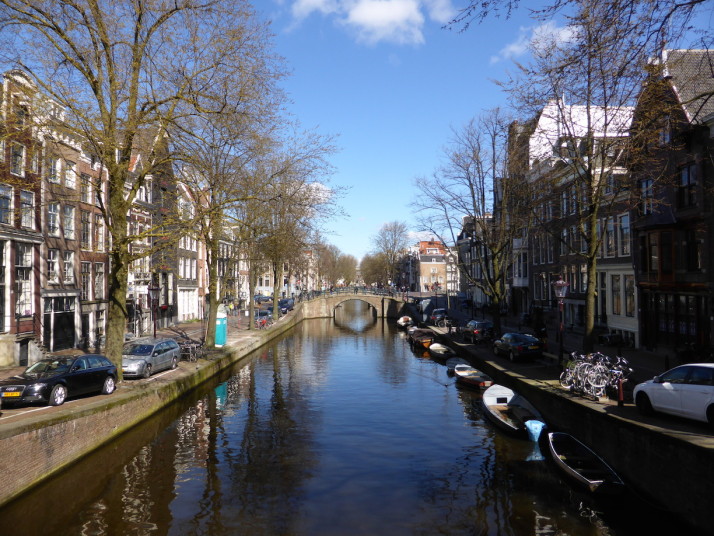 We started with his guided walk through the city which includes a nice overview of Dutch history and took us to some of the quieter areas just off the main canals and streets. In our apartment we also found a canals walk in the DK Eyewitness Travel book that starts in the central Dam Square, takes a counterclockwise route through the main circular rings of canals: the Singel, Keizersgracht, Herengracht, Reguliersgracht and ends where Prinsengracht meets the Amstel.
After a couple of years of bad floods at the start of the 12th century, the locals built a dam across the Amstel river, and the area became known as "Aemstelredamme" – literally "Dam on the Amstel" – which over time and use was shortened to "Amsterdam". The Dam Square is the location of this original dam and remains to this day the centre of the city.
As the city is built on reclaimed marshland, the topsoil is pretty unstable which limits the weight of the buildings. This means they're all pretty uniform in height and generally constructed of lighter materials (sandstone and brick) and feature large windows to keep the overall weight down.
The majority date from the Dutch Golden Age of trading and were built by merchants who also wanted to use some of the space for storage, so the roofline includes a beam and pulley for hoisting goods and furniture. To prevent damaging the expensive façade as they were moved up and down, the buildings also lean into the street.
No two houses are the same, even neighbouring ones built at the same time differ in features or decoration as the owners sought to display their individuality. We especially liked the different shaped gables, and marvelled that some of the really crooked corner buildings were still standing!