What photo takes you right back to Sicily?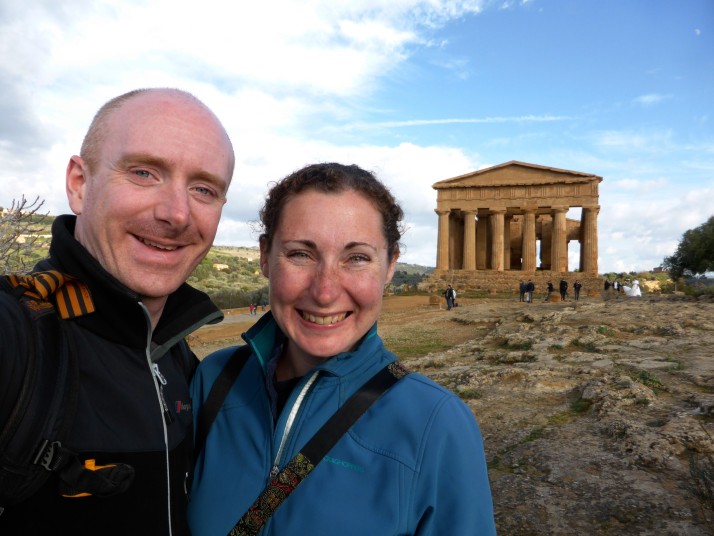 There are many, many layers of history in Sicily. One of the oldest sites that we visited was the Valley of Temples in Agrigento.
Summarise Sicily in three words.
Theatrical – Not only is the island littered with old Greek and Roman teatros, but the people are pretty dramatic too – we had to laugh on our first day when we saw a guy having a loud, flamboyant conversation waving both arms around while driving his car!
Melting pot – Sicily's location in the centre of the Mediterranean Sea means that it has been occupied by many different peoples and their influences are still visibly mixed together – from Greek temples in Agrigento, to Arab geometric patterns on the tiles in the Stanze al Genio, to Byzantine decoration in the Norman cathedral at Monreale and Roman mosaics at Villa Romana del Casale
Patriotic – Sicilians are proud of their island, its history and its delicious produce. Fortunately they love sharing it with visitors too – we were constantly offered free samples of food and advice on places to visit.
You really know you're in Sicily when…
…you have to watch your step to make sure your shoes stay clean. Unfortunately the streets are full of litter and, even worse, dog poo.
What one item should you definitely pack when going to Sicily?
An empty stomach. The food is fantastic, whether in fancy restaurants, on the streets or from the markets.