We only stayed in Pingyao for two days but we have loads of photos. Its city centre is a well preserved maze of narrow streets and traditional courtyard buildings surrounded by a city wall that you can walk on, so it's very picturesque. A single ticket covers 18 different sights in the city as well as the city walls. We didn't manage to see everything over two days but I think we got a good flavour (if you happen to be over 60 remember to carry your passport as entry is then free – there are some advantages to getting old…).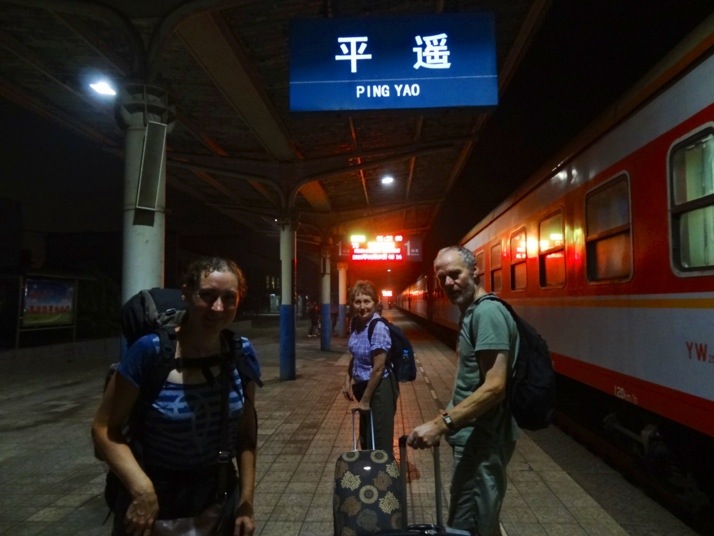 We arrived at the train station at 5.20am. Fortunately, the guesthouse sent a taxi to meet us.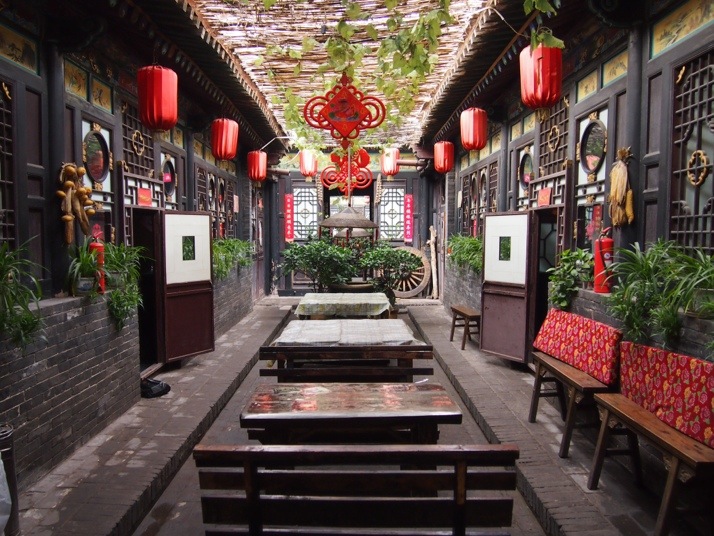 Our guesthouse, like many in the city, is situated in one of the traditional courtyards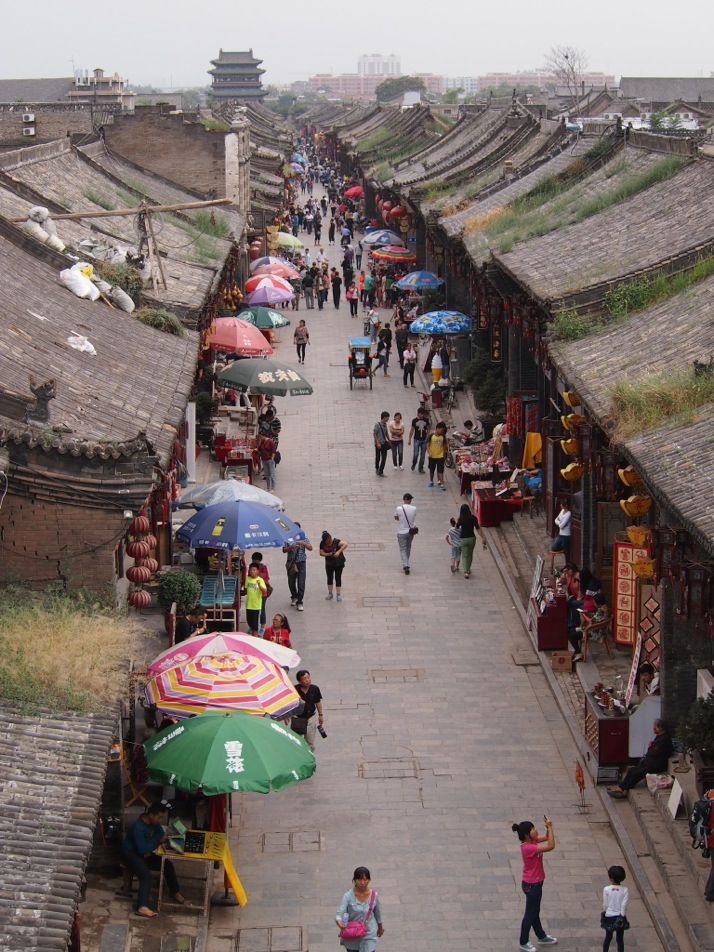 Bustling Nan Dajie, the main street in Pingyao's old town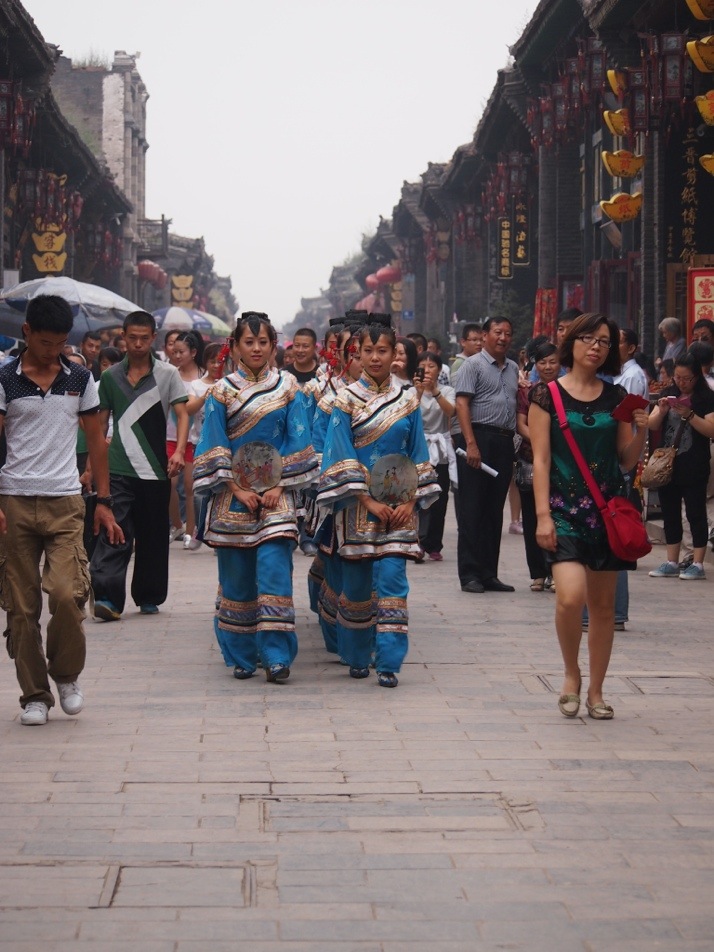 This procession of ladies walked up and down the main street several times a day with music playing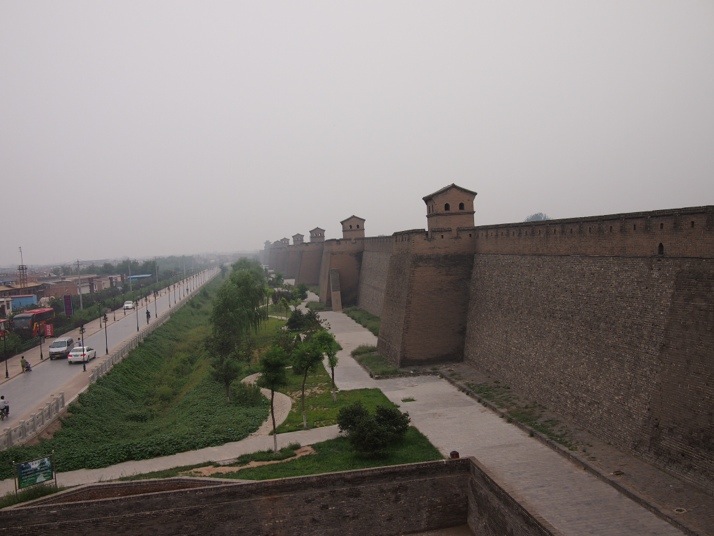 The city walls on an overcast afternoon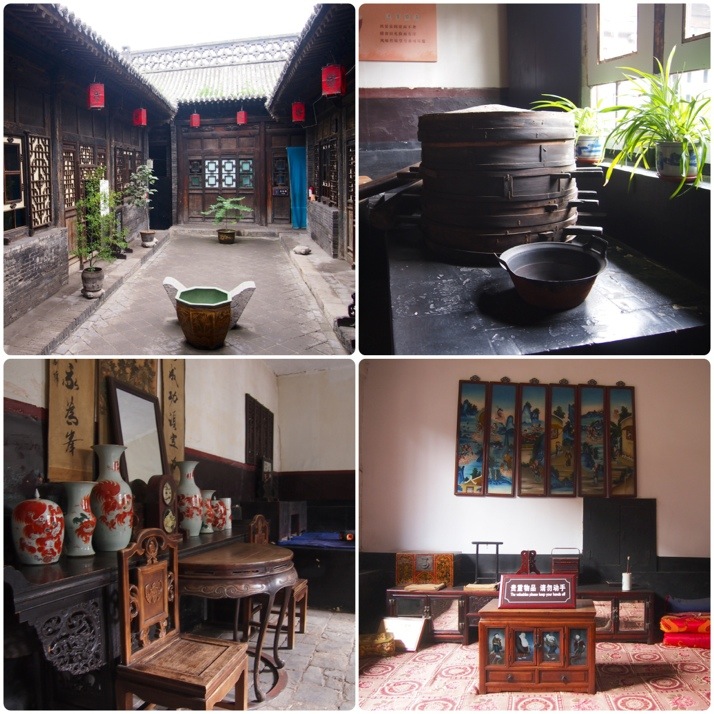 Pingyao was a banking centre in the early 19th century. Some of its banks are now museums with mock up rooms.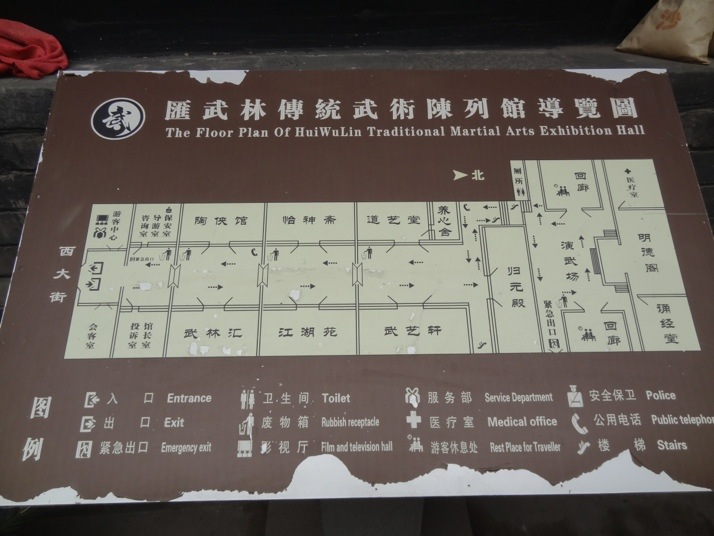 We were constantly surprised by how many courtyards led off from the first one.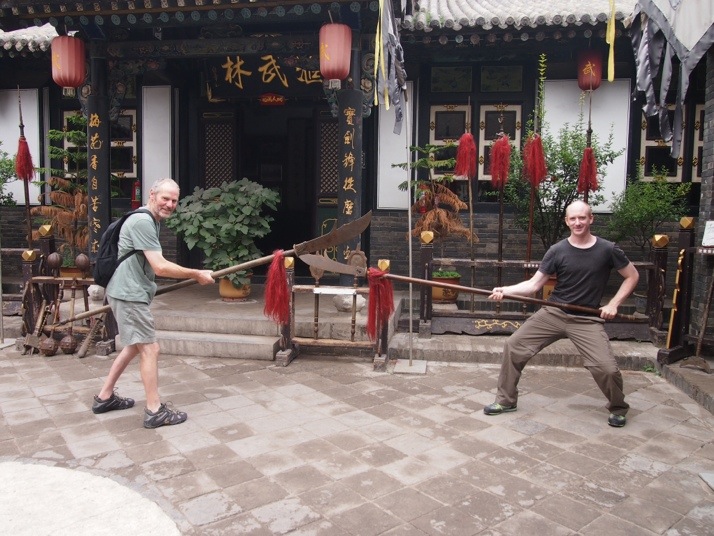 One of the more interesting museums was dedicated to martial arts, of course we had to have a go in the practice area – the guan daos were very heavy (it's quite possible that I have misidentified these weapons – if you know better please leave a comment!)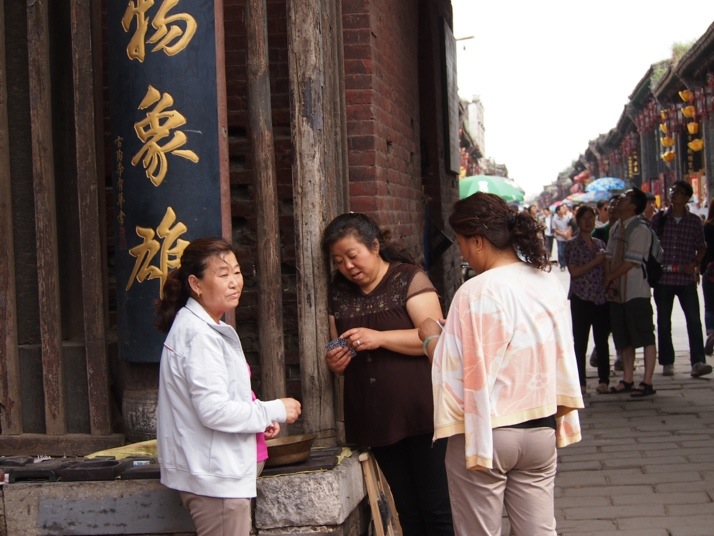 Street life. These shopkeepers were playing cards in between serving customers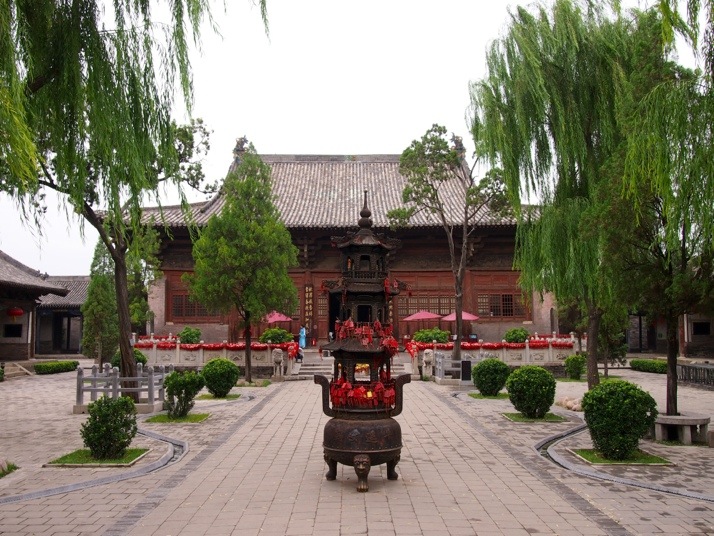 Several temples are included in the city's attractions. The oldest building in the city is Dacheng Hall which dates from 1163 and is found in the Confucian Temple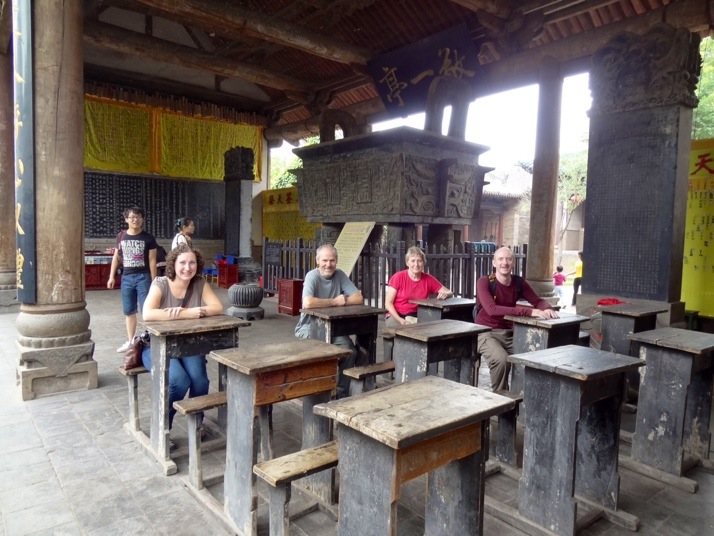 Back to school in the Confucian Temple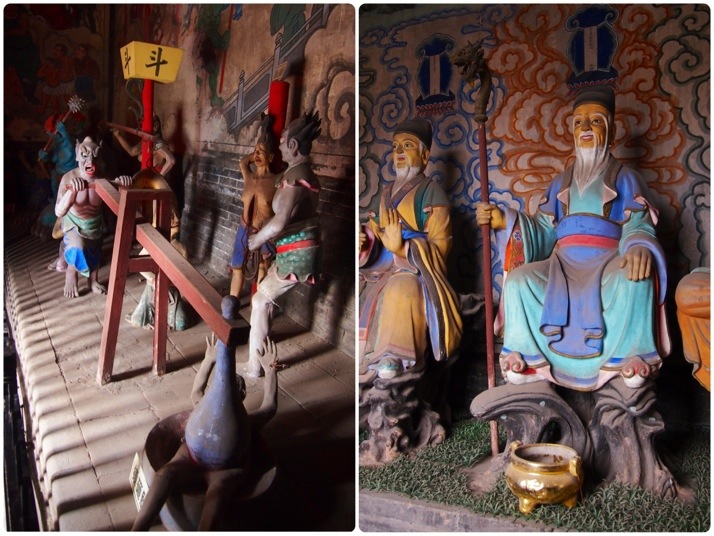 One of our favourite sights was the City God Temple – some of the depictions of hell were quite graphic, but not all of the statues were so gruesome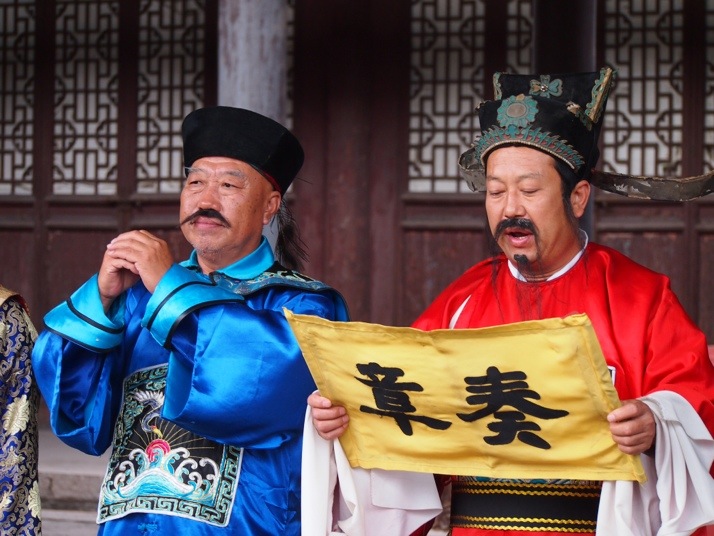 The City God Temple shows a short play twice a day. We had no idea what was going on but it was interesting to see the costumes.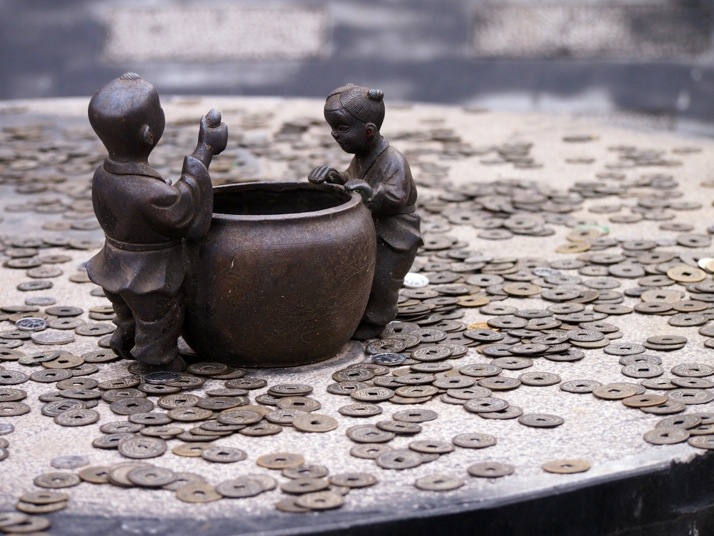 Lots of Chinese visitors were throwing coins at this pot in the middle of a pond. Most of them missed…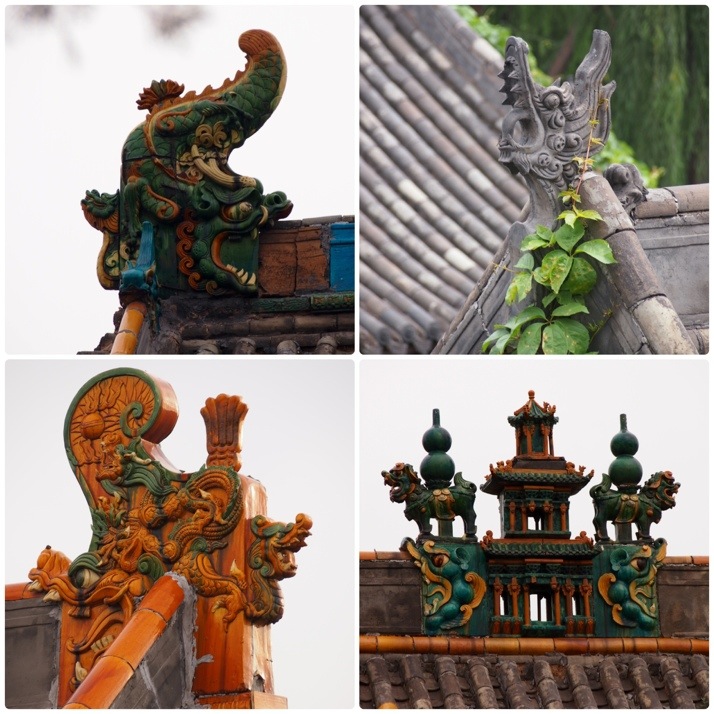 There are lots of rooftop dragons on the temples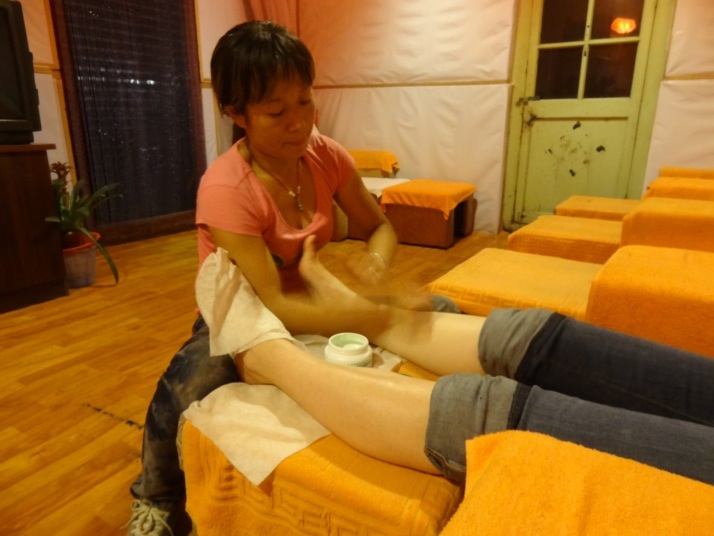 If all that sightseeing is a bit too much you can treat yourself to an hour long foot massage for just £3! Highly recommended, but be warned they're definitely aiming for unknotting the muscles rather than relaxation.