What photo takes you right back to Naples?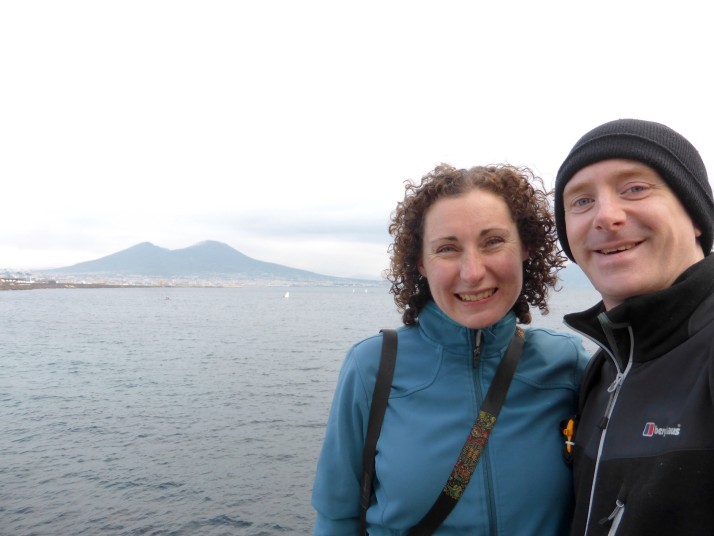 Although we didn't get to climb Vesuvius it loomed over many of our activities in Naples, often surprising us as we rounded a corner, or appearing in an artwork, not to mention seeing its effect on Pompeii.
Summarise Naples in three words.
Pizza – It had to be didn't it!
Scooters – There are almost as many zipping through the cobbled backstreets of Naples as there were in Vietnam
Rain – Sadly we weren't blessed with great weather during our stay – it rained on all but four or five of our sixteen days in the city
You really know you're in Naples when…
…there's laundry hanging to dry from every balcony along the street. When it's raining the local ladies hang a tarpaulin over the washing line.
What one item should you definitely pack when going to Naples?
Headphones. We found them really useful for listening to audioguides in museums and historic sites leaving our hands free to take photos or stay warm and dry in our pockets.